From Knowledge Comes Power
Because of an internship opportunity the College offered in the wake of COVID-19, Karla Sagastizado '21 is considering a career in law.
By: Meghan Kita Monday, August 17, 2020 10:20 AM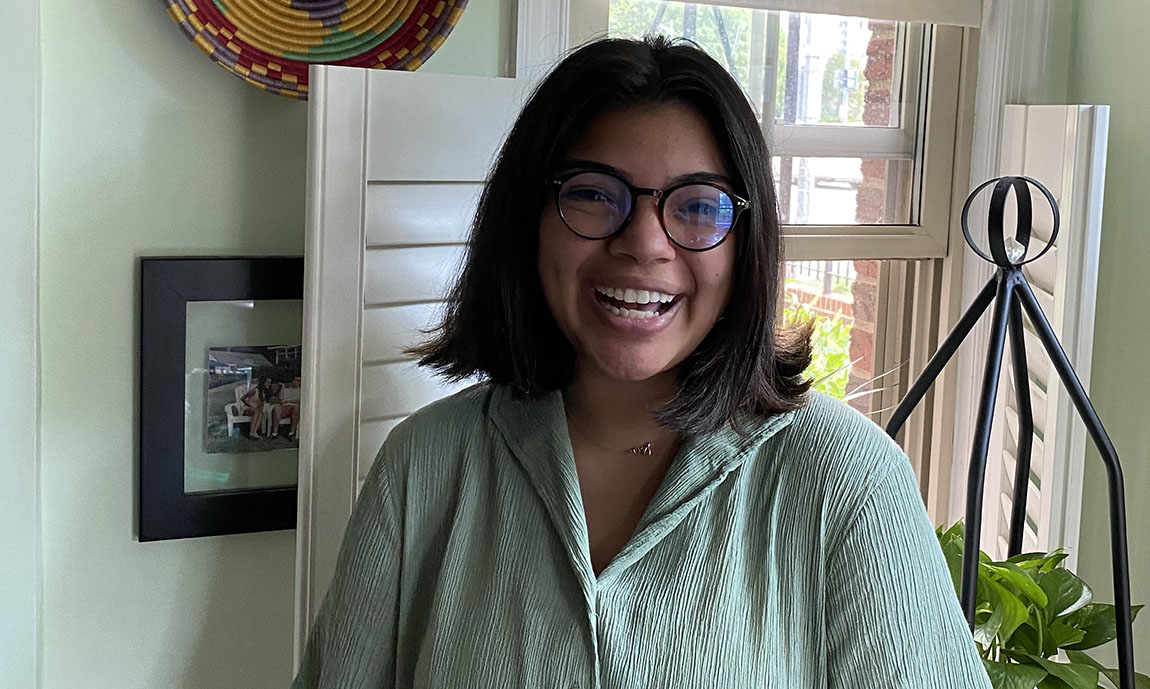 Karla Sagastizado '21
Like many students, Karla Sagastizado '21, an international studies major, had plans for the summer that COVID-19 derailed. She had intended to meet up with family and friends who lived through the Salvadoran Civil War to gather oral histories from them, but physical distancing meant she could not safely carry out her vision. When she saw that the Career Center was offering professional development internships for students whose plans had fallen through, she applied.
Based on Sagastizado's interests, the Career Center placed her with Associate Professor of Psychology Kate Richmond '00, who directs an iteration of the Inside-Out Prison Exchange Program at Muhlenberg. The program creates an opportunity for college students and incarcerated students to take a course together; Muhlenberg's course takes place at the Lehigh County Community Correction Center in Bethlehem. Richmond needed a student to gather and organize information about the criminal justice and private prison systems that contribute to mass incarceration, which disproportionately affects communities of color.
"As a Latina, I'm hyper aware of the police within my immigrant community while also being aware of the constant violence put on Black communities by police brutality. I was already invested in the fight against mass incarceration because I'm really passionate about what Black Lives Matter stands for," Sagastizado says. "Now, I can do more research on the prison industrial complex, something I didn't get an opportunity to learn before with my international studies concentration."
Sagastizado is constructing a timeline that starts with the 13th Amendment, which abolished slavery but permitted unpaid labor if it was used as punishment for crimes. She has been collecting data and research on the intersections of incarceration and capitalism in the United States and in the Lehigh Valley. She's also helping to translate her findings into language that's easily understandable.
"Accessibility is everything. I, myself, as a college student, am struggling a lot with understanding some complex terms," says Sagastizado, whose work will eventually be shared on a publicly available website. "If you're trying to deconstruct these racist systems, it's very important that everyone has access to truly understand the damage that's going on."
During her senior year, Sagastizado hopes to be able to take Richmond's Inside-Out Prison Exchange course when it's offered in the spring. Looking ahead, her experience this summer has her considering law school, which would make her the first in her family to pursue a postgraduate education.
"Given how capitalism really affects low-income families, especially with families that are separated because of the prison system, I really want to do my part in fixing that issue," Sagastizado says. "I think I can do that being a lawyer."