Meet Our New Faculty
Muhlenberg College welcomes six new full-time faculty members this fall.
By: Kristine Yahna Todaro Thursday, September 10, 2020 00:16 PM
Hailing from around the country as well as our home state, Muhlenberg's new educators and scholars bring a variety of experiences and areas of expertise.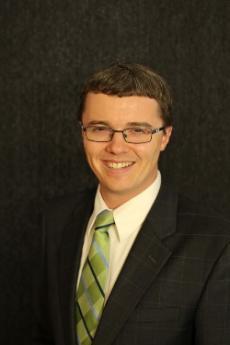 Gregory Collins, Assistant Professor of Business
Collins is from Allentown and holds a Ph.D. in education policy analysis from the University of Pennsylvania and Master's degrees in business from Lehigh University, applied statistics from the Wharton School at the University of Pennsylvania, earth science from Penn State University and curriculum instruction from Kutztown University. His areas of study include organizational efficiency, school finance, and applied quantitative methods. Previously, Collins was an instructor of quantitative methods for education research at University of Pennsylvania and prior taught high school economics, physics, and earth science.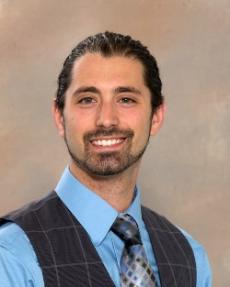 Mark Emerick, Assistant Professor of Education
Emerick is joining our tenure-track faculty following two years as a visiting assistant professor and a part-time lecturer in the Education Department since 2011. He has also been an adjunct instructor at Lehigh University and Temple University. Emerick has a M.Ed. in curriculum and instruction as well as a B.A. in English, both from Kutztown University. He completed his Ph.D. in Education with a concentration in Applied Linguistics from Temple in 2019. He began his career as a high school and middle school English as a Second Language (ESL) teacher in the Allentown School District.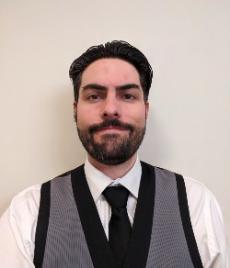 Joseph Helsing, Assistant Professor of Computer Science
From Denton, Texas, Helsing was a lecturer in the Department of Computer Science at the University of North Texas, where he earned both his Ph.D. and M.S. in computer science and engineering. His B.A. in computer science is from Austin College. Helsing's primary responsibility has been as an undergraduate instructor in computer science, computer engineering and information technology. He has been involved with course design and development for both in-person and asynchronous, online computer science courses.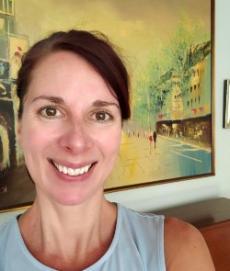 Jennifer Richardson, Lecturer of Biology
Richardson, from Emmaus, has an M.S. in biology from Portland State University and a B.A. from the University of Virginia in sociology. She was previously an assistant professor and lead full-time faculty of anatomy and physiology courses at Northampton Community College, Monroe Campus. In addition, she has been an adjunct instructor of biology at NCC's main campus, Lehigh County Community College, Clark College in Vancouver, Washington, and Portland Community College in Oregon. Richardson is in the process of acquiring an NCC Diversity and Equity Certificate that involves inclusive approaches to teaching, retaining and supporting diverse student populations.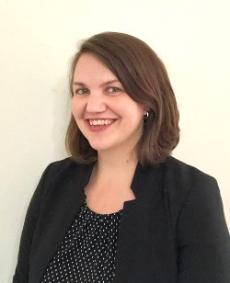 Sarah Runcie, Assistant Professor of History
Runcie joins Muhlenberg from the University of Louisiana at Lafayette where she was an assistant professor in the Department of History, Geography, and Philosophy. She earned her Ph.D. in African history from Columbia University where she also received an M.Phil. and M.A. in history, and an M.A. in health education. She also holds a Bachelor of Science in Foreign Service in international history from Georgetown University School of Foreign Service. Runcie's research focuses on the entanglements of modern West and Central African history and global histories of medicine.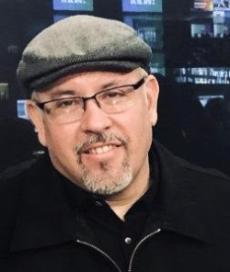 Harry Simón Salazar, Assistant Professor of Media & Communication
Simón Salazar, who joins the College from Southern California, has a Ph.D. in communication, an M.A. in Latin American studies and a B.A. in ethnic studies from the University of California, San Diego. His most recent appointment at UCSD was as lecturer in Latin American studies, co-designing and teaching the new Diversity, Equity, and Inclusion course, and lecturer and researcher in the Department of Communication, Methods of Media Production. Simón Salazar published the book Television, Democracy, and the Mediatization of Chilean Politics in 2018.
About Muhlenberg College
Founded in 1848, Muhlenberg is a highly selective, private, four-year residential, liberal arts college offering baccalaureate and graduate programs. With an enrollment of approximately 2,200 students, Muhlenberg College is dedicated to shaping creative, compassionate, collaborative leaders through rigorous academic programs in the arts, humanities, natural sciences and social sciences; selected preprofessional programs, including accounting, business, education and public health; and progressive workforce-focused post-baccalaureate certificates and master's degrees. Located in Allentown, Pennsylvania, approximately 90 miles west of New York City, Muhlenberg is a member of the Centennial Conference, competing in 22 varsity sports. Muhlenberg is affiliated with the Evangelical Lutheran Church in America.