Muhlenberg Extended Learning Program Offers Free Summer Study
Faculty, staff and donors came together to enable the College to offer 100 incoming students and 100 returning students the opportunity to apply for a grant to pay for one online course.
By: Meghan Kita Wednesday, June 24, 2020 03:01 PM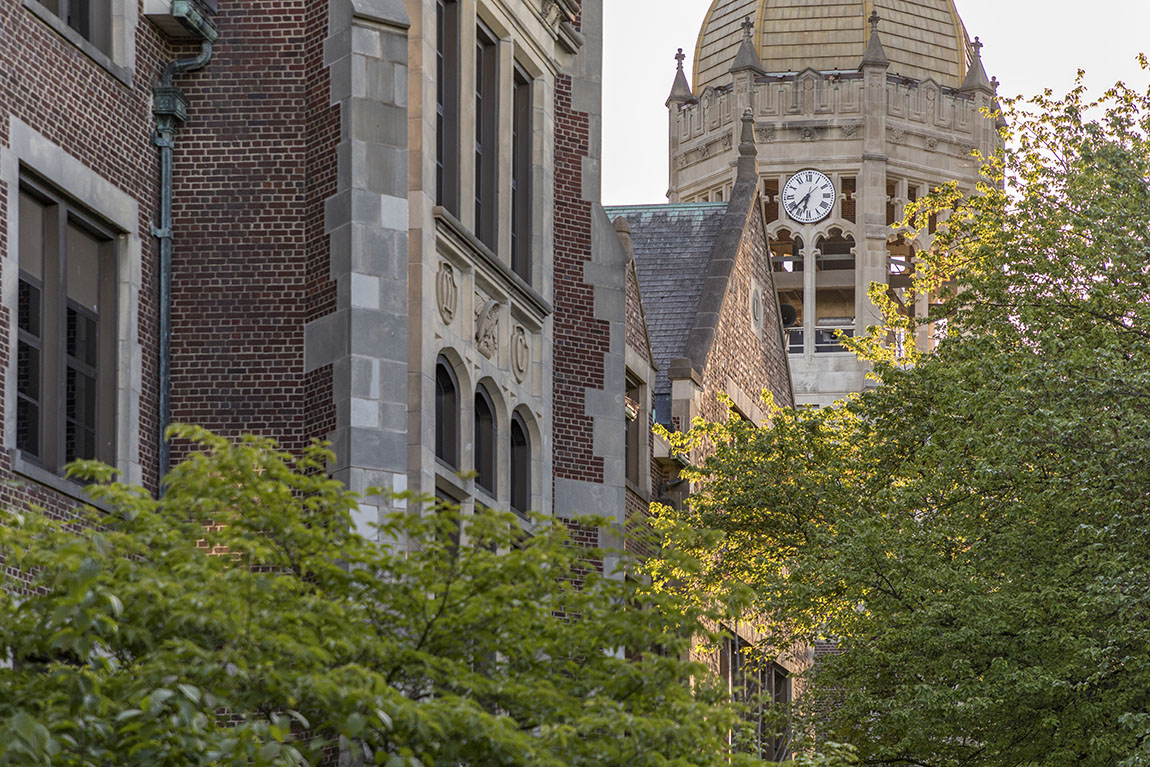 Photos by Paul Pearson
The idea that would become the Muhlenberg Extended Learning (MXL) Program began in the Office of Admissions, before the COVID-19 pandemic upended normal life. The admissions team saw in summer learning an opportunity for incoming students to connect with the College earlier than they typically do. Dean of Admissions and Financial Aid Melissa Falk '92 recalls early conversations about the logistics of launching such a program with the School of Continuing Studies team taking place in February.
"Prior to COVID, [MXL] was related to engaging students and solidifying the connection to the College. Building relationships with faculty and peers in a class is one way for students to connect and identify as Muhlenberg students," Falk says. In the current situation, MXL allows incoming students to feel "a sense of progress. They don't have these milestone rites of passage—graduation, prom—that mark, 'I'm moving on to the next step.' Taking a college class for a lot of these students means, 'I'm moving forward.'"
When COVID-19 hit, it became important to Falk and others to ensure the MXL opportunity would be extended to returning students as well, specifically to those directly affected by the pandemic. The idea became to offer 100 incoming students and 100 returning students an online summer course free of charge, the first of several Red Door Initiatives the College has rolled out to support students during this difficult time. Once the MXL concept was solidified, the question became how to pay for it.
Vice President for Advancement Rebekkah Brown '99 remembers getting a call from Vice President for Enrollment Management Rob Springall asking if her team could find funding—$100,000—for the program. Within 10 days, the Office of Advancement had raised the money by approaching leadership-level donors, many of whom were able to commit to gifts at the $5,000 level or higher.
These donors were interested in MXL because it works toward the dual goals of enrollment and retention, Brown says, and because the program directly supports students: "It was eye-opening for some donors what our students face in terms of financial challenges, and hearing stories about what the impact has been as students left for home has really moved people to want to help."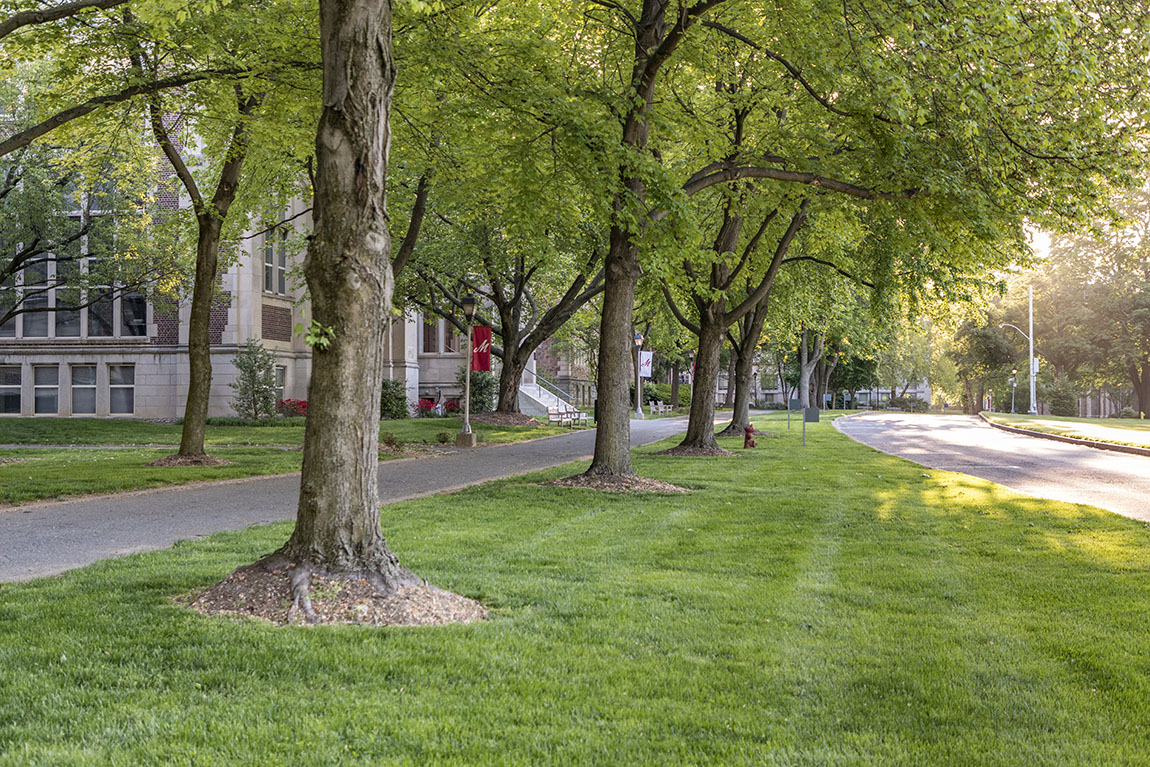 For Incoming Students, an Introduction to the College
Incoming students interested in MXL applied through the Office of Admissions and received a curated list of about two dozen courses they could choose from. These courses were selected based on their appropriateness for first-year students as well as who would be teaching them—to ensure the best possible experience, only faculty who've been through the semester-long digital learning training and who've taught online in the past are teaching incoming students this summer. Some faculty who weren't planning to teach this summer signed on to do it in order to support MXL. Incoming students could also opt to take the required Foundations for Student Success course (which goes over things like study skills and office hours) during the summer. The admissions team received 205 applications, Falk says.
The next step was for students to sign up for a 30-minute Zoom advising session with Falk, Senior Associate Director of Admissions /Director of Multicultural Recruitment Cindy Amaya Santiago '01 or Senior Assistant Director of Admissions/Coordinator of Transfer Admissions Eric Thompson '10. These conversations reinforced that these summer courses are for students intending to begin at Muhlenberg this fall (not to defer) and that they're a commitment—students will receive a grade that will appear on their transcripts. Prior to the start of the Summer I session, Falk, Amaya Santiago and Thompson each did three hours of appointments daily for seven workdays.
Some students opted not to enroll in a course after their advising session, while others went ahead. There are 45 incoming students taking a Summer I course with more registered for subsequent sessions; all available spots for incoming students were filled by mid-June.
"I really believe those [advising] conversations reaffirm for those students that they're coming to Muhlenberg," Falk says. "This is another step in the direction towards college, as opposed to treading water."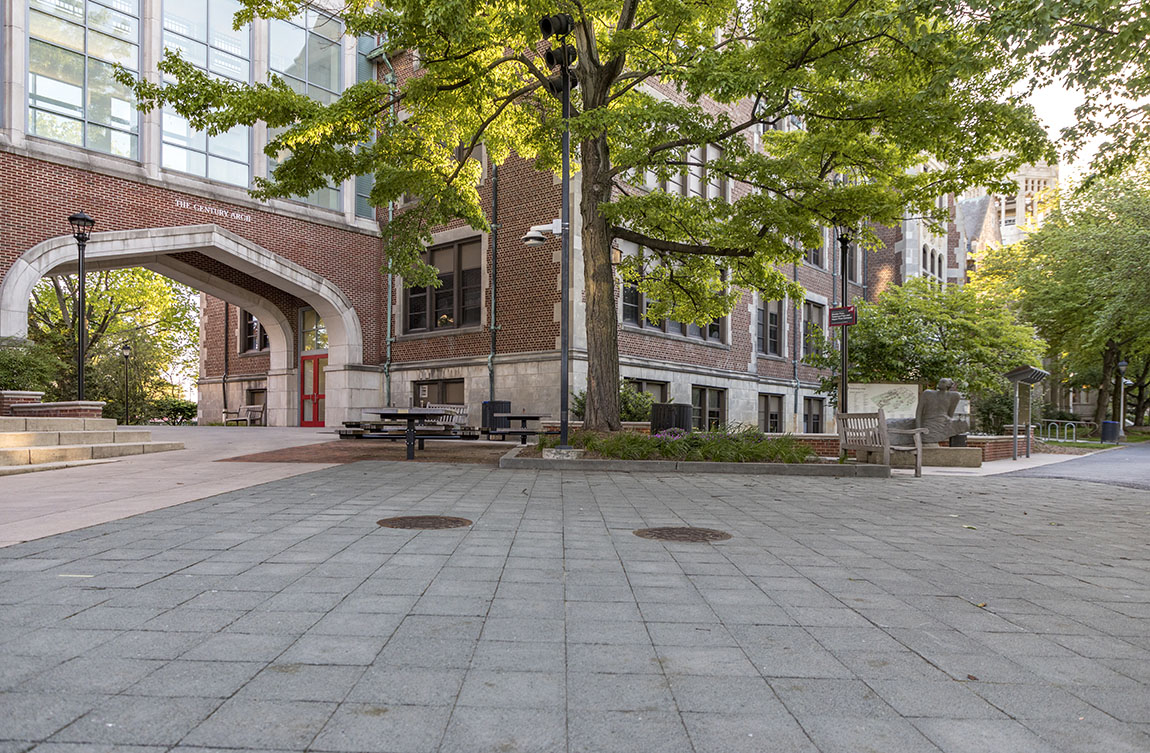 For Returning Students, a Show of Community Support
Interim Dean of Academic Life Michele Deegan and her team were responsible for fielding applications for returning students interested in free summer study. Applicants needed to demonstrate that they'd been immediately affected by the COVID-19 pandemic, that they had significant financial need or that they'd fallen behind with coursework as they moved home and had to adjust their course load. "There were many students who came forward with need, making it difficult to select students who would receive the grant," Deegan says.
For example, one student dropped a spring class because they had to work full-time after both parents lost their jobs. Another student had to go out of state to serve as the primary caregiver for a relative. Some students had immediate family members with COVID-19 or had the virus themselves.
Deegan's inbox has filled with messages of appreciation from selected students, a heartwarming reminder of what Muhlenberg is all about: "Offering these opportunities for students is a no-brainer. That's just who Muhlenberg is. That's why our students love being here, and why faculty and staff love being a part of this community," she says. "This program gives students, faculty and staff a chance to have some semblance of the Muhlenberg community over the summer."