Muhlenberg Joins Forces With Three Colleges for Unprecedented Renewable Energy Purchase
Along with other campus initiatives, the project enables the College to have a carbon-neutral electricity footprint for the first time.
Monday, February 24, 2020 03:38 PM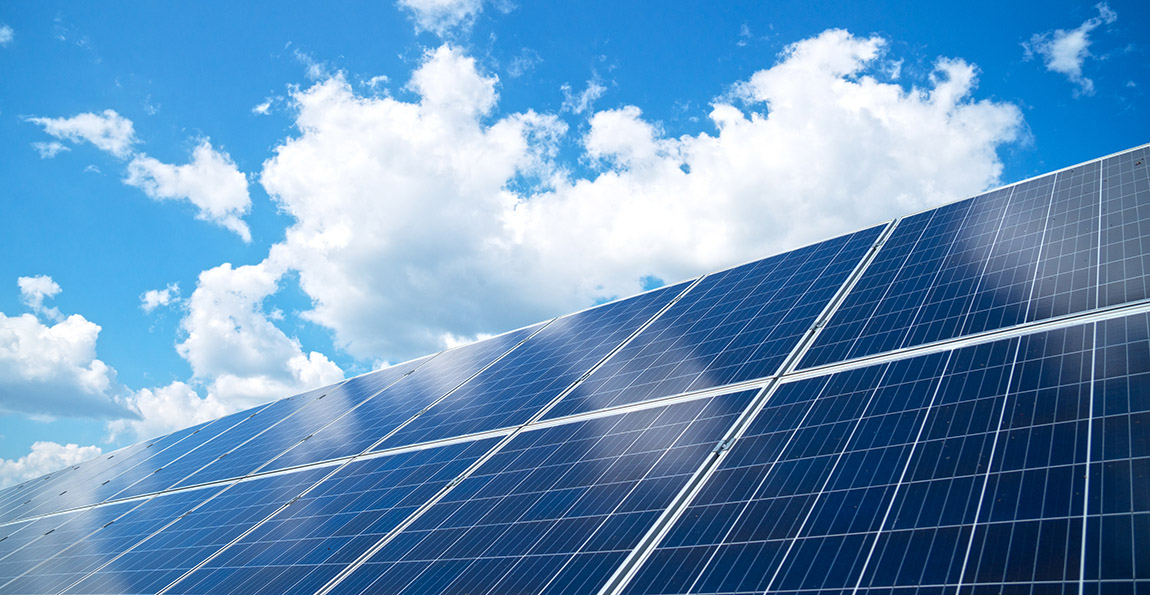 Muhlenberg College, Lehigh University, Lafayette College and Dickinson College today announced a partnership to purchase renewable energy as a collective. Together they will purchase the largest amount of solar power of any group of independent higher education institutions nationally. Combined with other carbon neutrality efforts, the partnership will enable all four institutions to mitigate 100 percent of their emissions associated with electricity usage.
The institutions have signed a 15-year virtual power purchase agreement (VPPA) to buy renewable energy that will be generated by a newly-constructed 200+ acre solar farm located in Texas. Fewer than 50 of the nation's approximately 4,200 higher education institutions have initiated new large-scale renewable energy projects. The new solar farm will be the 12th-largest higher education renewable energy project in terms of megawatts.
"Muhlenberg College is proud to partner with other Pennsylvania higher education institutions on this large-scale solar energy project," said President Kathleen Harring. "While our campus-wide sustainability efforts began nearly two decades ago, this project, along with our other environmental initiatives, enables our campus to have a carbon-neutral electricity footprint for the first time."
The institutions began collaborating in pursuit of a renewable energy project in January 2019, aiming to advance sustainability interests among premier academic institutions in Pennsylvania and serve as an example of how a mix of mid-sized and small institutions can aggregate together to leverage greater purchasing power. The announcement was made at Second Nature's 2020 Higher Education Climate Leadership Summit.
Collectively, the group's 45.9 megawatt share of the project is anticipated to help prevent over 70,000 metric tons of carbon emissions each year, which is equivalent to removing over 15,000 cars from the road or the amount of carbon sequestered by nearly 85,000 acres of forest.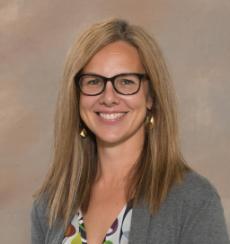 "Because we're building a new renewable power source, we're adding to the US energy grid," says Kalyna Procyk (pictured), who heads up Muhlenberg's sustainability efforts. "We're certainly excited about the environmental impact of this project. What's more, the average cost of solar is now lower than the average cost of coal, so this partnership purchase also makes a lot of financial sense. While the cost of producing electricity from 'brown power' fossil fuels can fluctuate wildly, depending on what's going on in the world politically, buying renewable energy actually helps protect the College from rising or unpredictable energy prices."
The institutions engaged CustomerFirst Renewables, a renewable energy advisor, to competitively source and contract for a renewable energy solution to reduce greenhouse gas emissions.
The project will also offer education and research opportunities. Two students will be selected each summer for internships with the renewable energy developer for eight years. The project developer will also conduct rotating guest lectures at each of the four institutions. In addition, the schools will have access to real-time production data from the solar asset for research purposes at each institution.
"The actions that these institutions have taken illustrates true leadership, a collaborative approach to reducing greenhouse gas emissions, and provides an example of how other campuses can meet their individual climate goals and support the transition of the electricity grid to cleaner sources of power," said Timothy Carter, president of Second Nature.
The group evaluated each potential renewable energy project across myriad factors, including environmental impact, grid-avoided emissions impact, project economics, project developer credentials, development risk and education and research opportunities provided to students. Though the schools were initially focused on contracting for a local project, analysis indicated that, due to the more carbon-intensive fuel mix of the Texas grid, a Texas-based project would result in roughly 15 percent more avoided emissions than a project sited in the local mid-Atlantic grid. As a result, they opted for the additional environmental impact of the Texas project. The project carries the additional benefit of being sited on barren land, allowing the group to avoid the tree clearing or farm displacement often required for mid-Atlantic-based projects.
Muhlenberg recently received a STARS Gold Rating for Sustainability Achievements, the highest level of recognition received by any Lehigh Valley higher education institution, for five overall areas: academics, engagement, operations, planning and administration and innovation and leadership. The College was also recognized as a top performer in the 2019 Sustainable Campus Index, receiving a score of 100 percent for best practices in the area of water conservation.
About Second Nature
Second Nature is committed to accelerating climate action in, and through, higher education. This is accomplished by mobilizing a diverse array of higher education institutions to act on bold climate commitments, to scale campus climate initiatives and to create innovative climate solutions. Second Nature aims to align, amplify and bridge the sector's efforts with other global leaders to advance urgent climate priorities.
About Muhlenberg College
Founded in 1848, Muhlenberg is a highly selective, private liberal arts college offering baccalaureate and graduate programs. With an enrollment of nearly 2,000 students, Muhlenberg College is dedicated to shaping creative, compassionate, collaborative leaders through rigorous academic programs in the arts, humanities, natural sciences and social sciences; selected preprofessional programs, including accounting, business, education and public health; and progressive workforce-focused post-baccalaureate certificates and master's degrees. Located in Allentown, Pennsylvania, approximately 90 miles west of New York City, Muhlenberg is a member of the Centennial Conference, competing in 23 varsity sports. Muhlenberg is affiliated with the Evangelical Lutheran Church in America.