Muhlenberg's Enrollment Efforts Featured in 'The Chronicle of Higher Education'
The article highlights the collaboration between the enrollment team and the campus community to recruit and retain the Class of 2024 during a profoundly challenging year.
Thursday, October 1, 2020 02:42 PM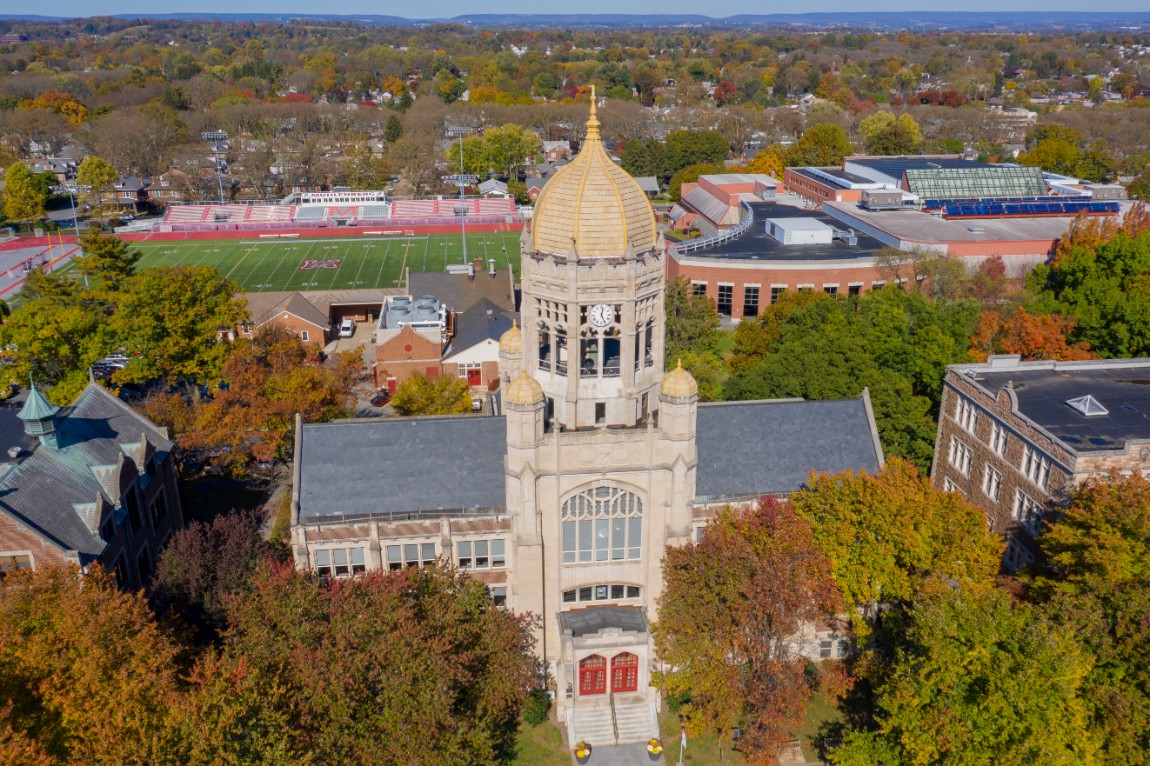 Last March, Eric Hoover, who covers college access and admissions for The Chronicle of Higher Education, reached out to Rob Springall, vice president for enrollment management, with a question: Would Springall and the entire Muhlenberg enrollment team be willing to share their efforts with him—firsthand, in depth and unvarnished—as they navigated the uncharted waters of bringing in a new class of students during a worldwide pandemic?
Weekly phone calls between Hoover and Springall as well as numerous phone interviews with campus leaders and a full day of on-campus interviews with students, faculty and staff followed throughout the spring and summer.
The result is a behind-the-scenes feature article, which begins:
In late August, Robert G. Springall looked out his office window and saw a man holding a phone chin-high. He was taking a panoramic shot of the sun-washed campus, as parents often do on move-in day. For a second, the world felt normal again.
Springall, vice president for enrollment management at Muhlenberg College, had studied spreadsheets until his eyes burned. They told him how many freshmen planned to enroll, how much revenue was at stake. But the sight of the father snapping pictures reminded him of something even more important: For many families, this was a monumental moment.
This year, though, the moment felt fragile, like the first page of a book that might dissolve in your hands. An outbreak of Covid-19 could send everyone home. The virus shredded all surety....
Read the full article: Enrolling the Class of Covid-19: Inside one college's scramble to recruit and welcome a cohort like no other.