Of Life and Death
A course on Tibetan Buddhism gave Monica Arora '15 a new perspective on humanity in medicine.
By: Jeremy Fuchs '14 Friday, January 3, 2020 10:23 AM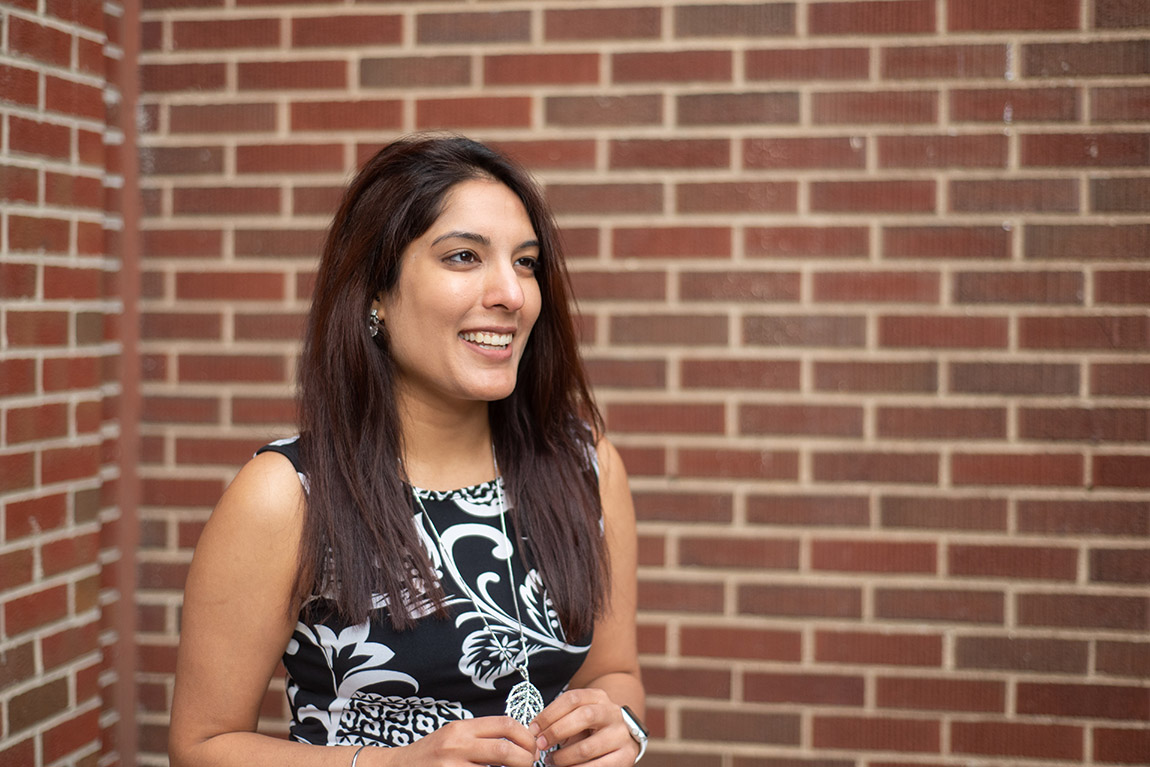 Monica Arora '15 is in school to be a doctor, and so she spends a lot of time thinking about life and death: Learning to help people live longer. Thinking about the different ways to stave off death. She will spend every day of her medical career trying to preserve life.
"Why do we have funerals? Is it for the dead? Or is it for the living to say goodbye?"
So when Arora thinks about these issues in her medical life, her mind goes back to Death and Desire in Tibetan Buddhism, which she took as an Asian Traditions minor and was taught by Associate Professor of Religion Studies and Asian Studies Kammie Takahashi.
"On the first day, she asked, 'Why do we have funerals? Is it for the dead? Or is it for the living to say goodbye?' That class, even for me, made me realize that we really have to think about [these issues]. That really taught me how to connect with people."
Connecting with people is one of the main reasons that Arora got into medicine. The neuroscience major's resume is an impressive list of helping others. At Muhlenberg, she was a resident advisor, the president of the Asian Student Association and a chemistry lab assistant. At Philadelphia College of Osteopathic Medicine (PCOM), where she is set to graduate in the spring of 2020, she serves as a class representative on the student government and a student member of the admissions committee. She's also part of the Gold Humanism Honor Society, a national honor society that recognizes medical students, residents and others for excellence in clinical care, leadership and dedication to service.
"It's 100 percent why I became a doctor," she says of the profession's ability to help others. "I've always brought bandages to friends. With medicine, I've always wanted to help make people feel better."
Arora will find out her residency placement in March. She's eyeing internal medicine, and she's done research in gastroenterology. Whatever her specialty ends up being, she knows that she'll bring her background of connecting and helping people to everything she does.
"The sciences are important, but if you don't know how to talk to people, connect to people, it will be more difficult," she says. "Medicine is about making connections so that people can trust you."