Part of the Crew
The SEA Semester program allowed Devin Goldsmith '21 to live, learn and participate in research off the coast of New Zealand.
By: Meghan Kita Monday, March 30, 2020 01:57 PM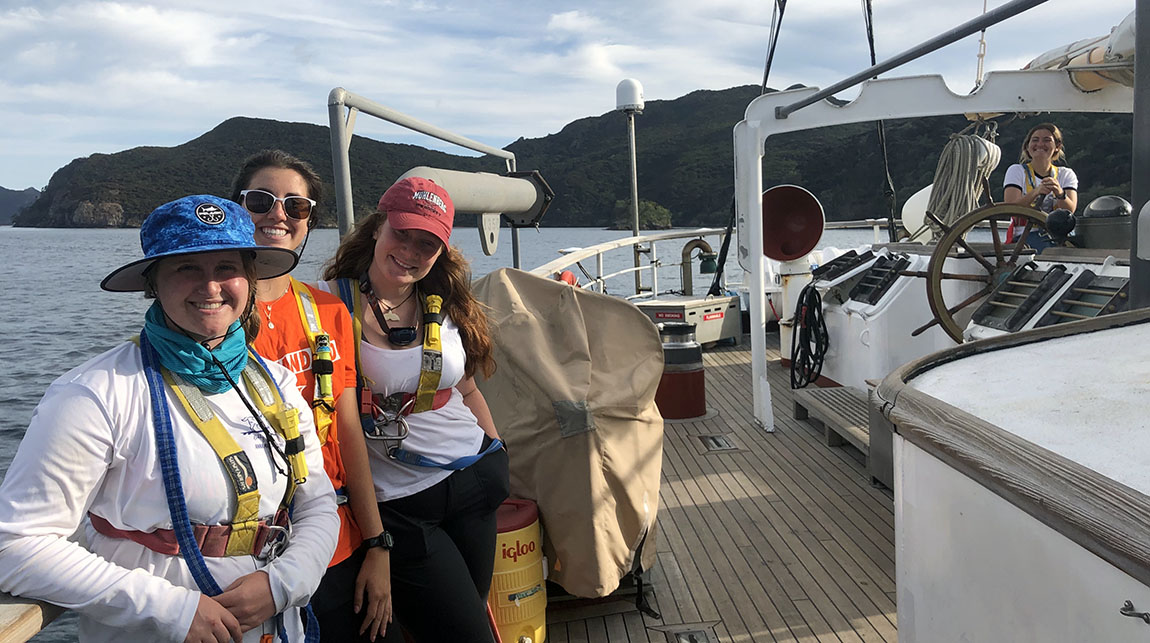 Devin Goldsmith '21 (right) with other students on the SSV Robert C. Seamans sailing vessel during the SEA Semester program called "The Global Ocean: New Zealand." Photos courtesy Devin Goldsmith and SEA Semester.
One thing Devin Goldsmith '21, a psychology major and innovation & entrepreneurship minor, appreciates about Muhlenberg is how easy it is to build relationships with professors. She wanted something similar in a study abroad program, and she found it in SEA Semester. The program packs 38 people—students, teachers, crew—onto a 130-foot sailing vessel. (That's about 43 yards, less than half the length of a football field.)
"You're literally waking your teachers up at 3 a.m. to do watch with you," she says, referring to the shifts in which groups took turns being in charge of the ship. "It's an environment where you always have teachers to talk to, you know your professors and their sleeping and waking schedules. You can meet with your teachers anywhere on the ship and ask them questions."
Goldsmith found the 12-week SEA Semester program called "The Global Ocean: New Zealand" while searching for options as far from home as possible. It began with six weeks of full days in the classroom on the campus of Sea Education Association in Woods Hole, Massachusetts and ended with a voyage around New Zealand's north island, from Auckland to Wellington. (The leg that would have visited the south island was canceled in order to ensure students could return home amid COVID-19 concerns.) Her previous maritime experience was limited to some afternoons fishing with her grandfather—she'd never spent a night on a boat before.
Though Goldsmith knew she'd signed up to live on a sailing vessel, it didn't sink in until she got there: "The first time I saw the ship, I was super overwhelmed," she says. "It really does look like a pirate ship."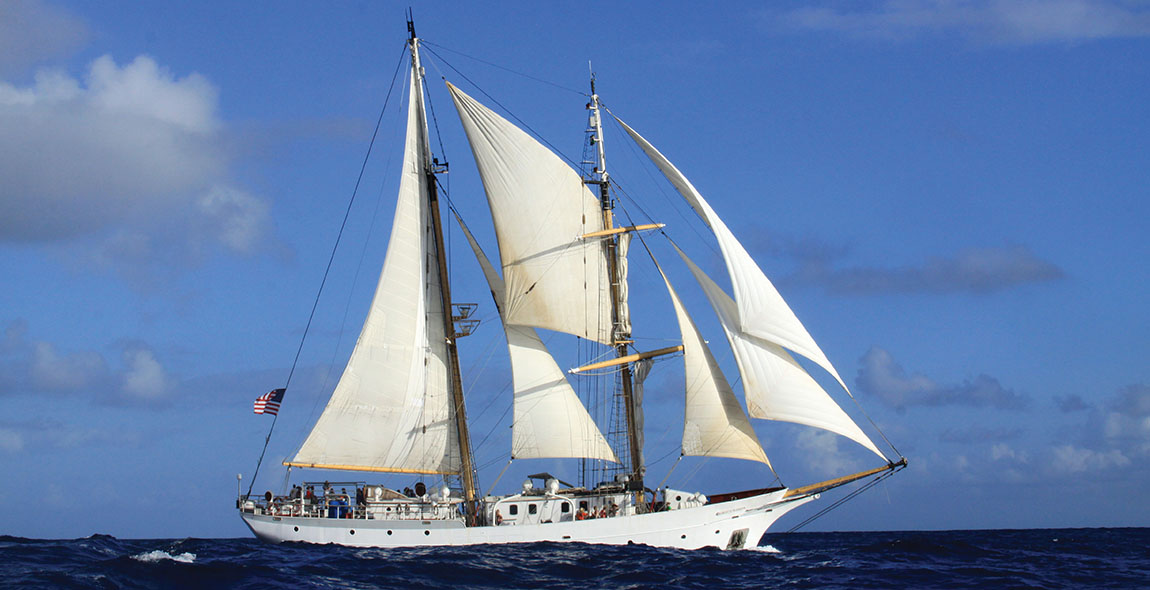 She and her classmates learned to sail as they went, rotating through four different six-hour "watch" periods daily: "One person would be at helm, steering the boat. One person would be keeping track of weather and navigation patterns. One person would be on lookout—actually watching at the front of the boat for other ships, marine life, weather patterns, things they'd need to notify people about," she says.
Three others would be assisting with research on plankton or microplastics in the water during each watch, either collecting samples or analyzing them. All the students continued their coursework with daily 2 p.m. classes on deck, though the bulk of the academic component had taken place on shore—between watch, eating and sleeping, there wasn't much downtime on the ship.
The time at sea gave Goldsmith a greater appreciation of the oceans and how human activity affects them, something she wouldn't have been able to understand on land, as well as a once-in-a-lifetime experience.
"I wanted to do something that was kind of adventurous that I'd never be able to do again in my life," she says. "Study abroad gives you the opportunity to do that."