The Power of Images and the Fight for the Vote
Muhlenberg's History Lecture Series kicked off with a compelling look at the central role of images in the campaign for—and against—women's right to vote in the United States.
By: Kristine Yahna Todaro Friday, January 24, 2020 05:53 PM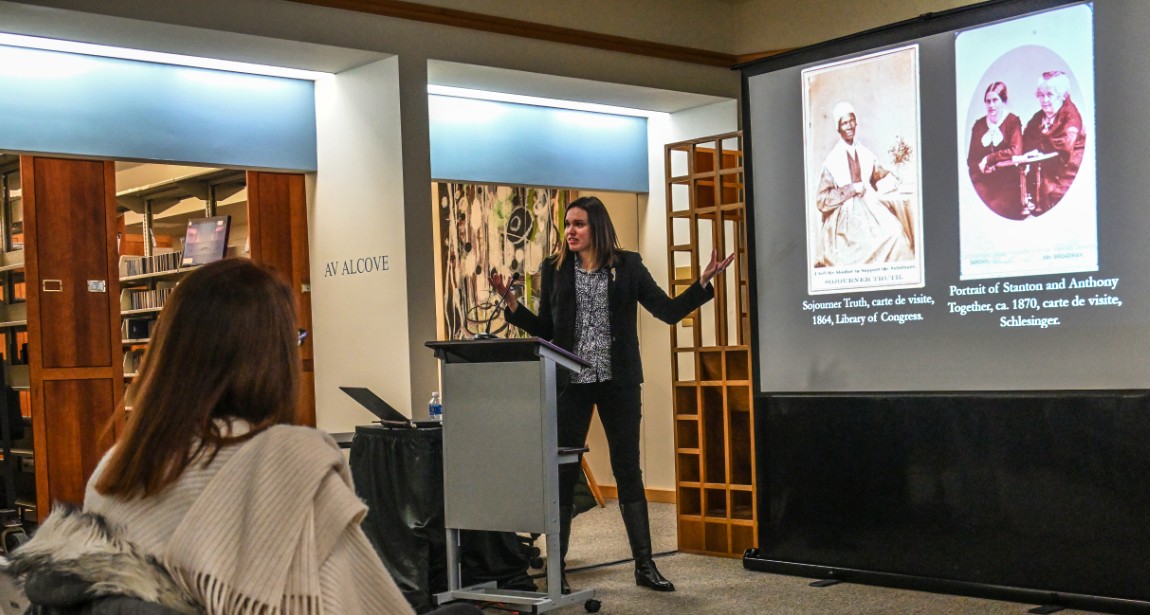 Allison Lange, assistant professor of history at Wentworth Institute of Technology, was the first speaker in Muhlenberg's History Lecture Series focused on the 100th anniversary of women's suffrage in the United States.
Illustrations and photographs portraying power and gender roles were used since the nation's inception to sway public opinion as women sought the right to vote, said Allison Lange, the inaugural speaker in Muhlenberg's History Lecture Series, "A Century of Struggle: Women's Rights Before and After Suffrage."
The series, which began January 23, is bringing together leading scholars on multicultural and majority women's rights, women's health, women's employment as well as historical and contemporary legislation that has impacted women. The series was developed by Muhlenberg faculty and upon the recommendation of students in the College's history department.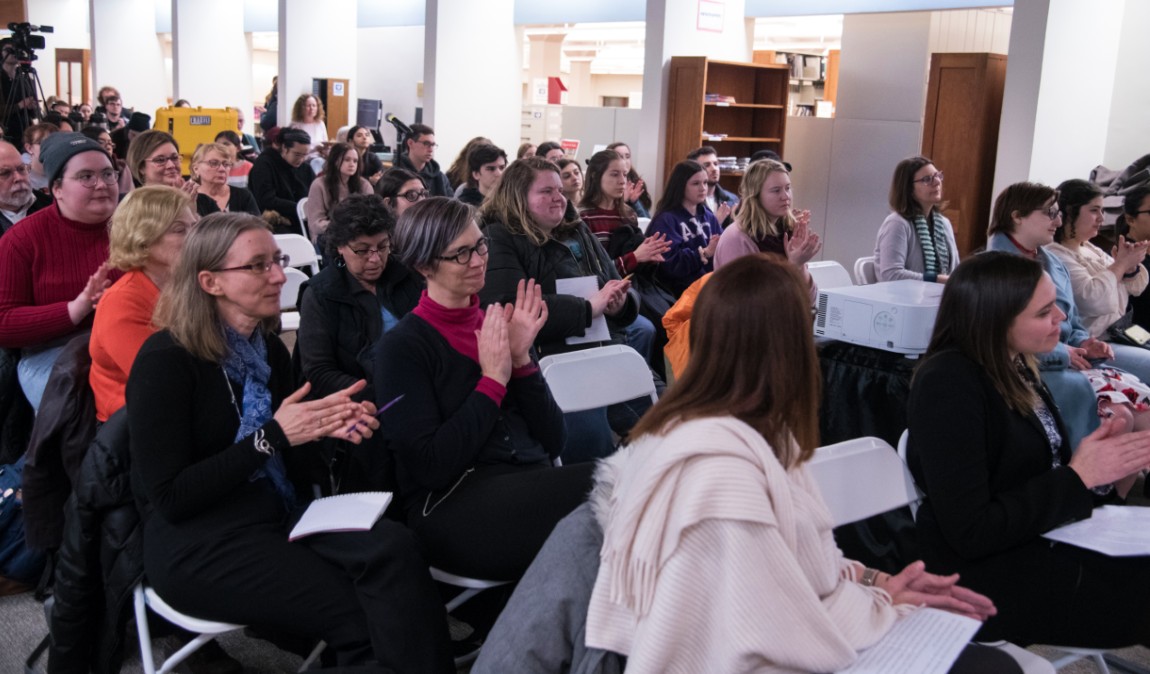 Students, faculty, staff and community members filled the room during Lange's presentation.
In her presentation, Lange, an assistant professor of history at Wentworth Institute of Technology, showed examples of anti-suffrage imagery emphasizing the upheaval of societal and gender norms. These portrayals mocked the activists and provoked fear about the impact on society if women and African Americans gained the right to vote. Activists like Sojourner Truth and Elizabeth Cady Stanton eventually harnessed this potential themselves and began their own strategic visual campaigns to counter the anti-suffrage images.
"The struggle for women's rights has always been political," said Lange, who based her presentation on her upcoming book Picturing Political Power: Images in the Women's Suffrage Movement. She noted that historical images are documents that need to be interpreted on their own, independent of written texts, adding, "They are often overlooked but they were part of people's daily lives and an important part of the national discourse on the perceptions of gender, race and power."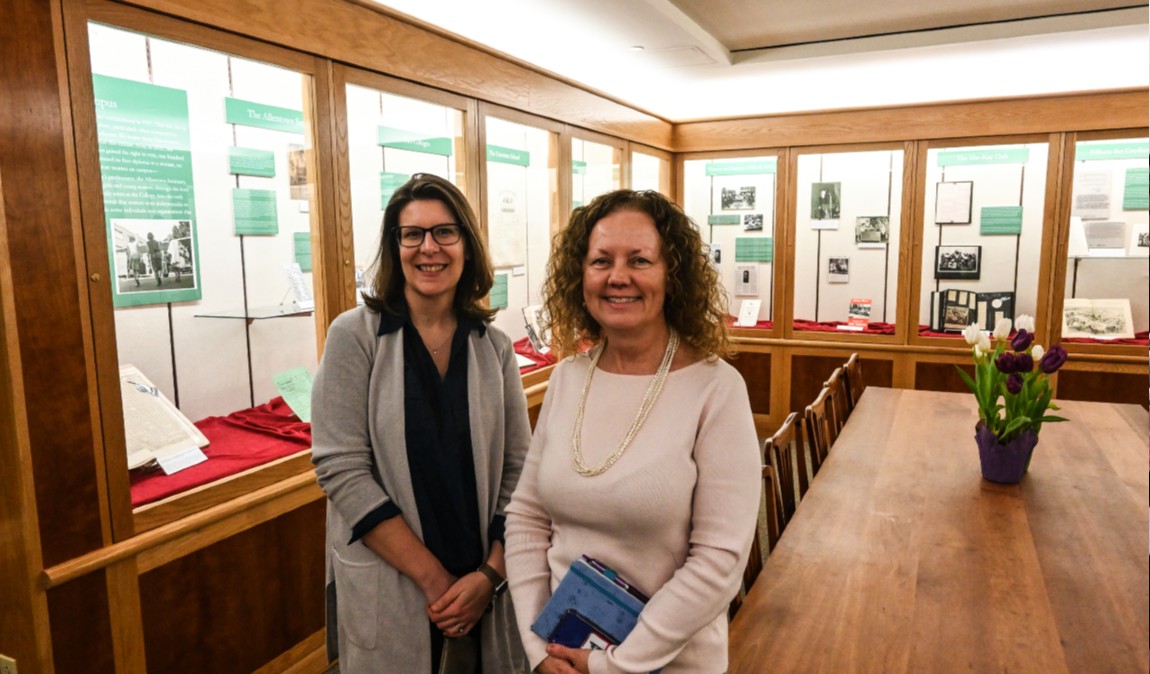 Susan Falciani Maldonado (left), Muhlenberg's special collections & archives librarian who curated an exhibit on the history of women on campus, and Tina Hertel, director of Trexler Library.
The opening of the Muhlenberg lecture series included a new archival exhibit, An Innovation Revisited: 170 Years of Women on Campus, in the College's Rare Books Room in Trexler Memorial Library.
The next event in the series, "Raising Our Banners: Women of Color Challenge the Mainstream Suffrage Movement," with Penn State Associate Professor of History Cathleen Cahill, will take place on Tuesday, February 11.