Where Psychology and Sustainability Meet
Double major Francesca Jones '21 combines her interests in a summer research project examining differences in the perceived risk of climate change among different socioeconomic groups.
By: Meghan Kita Wednesday, August 12, 2020 08:38 AM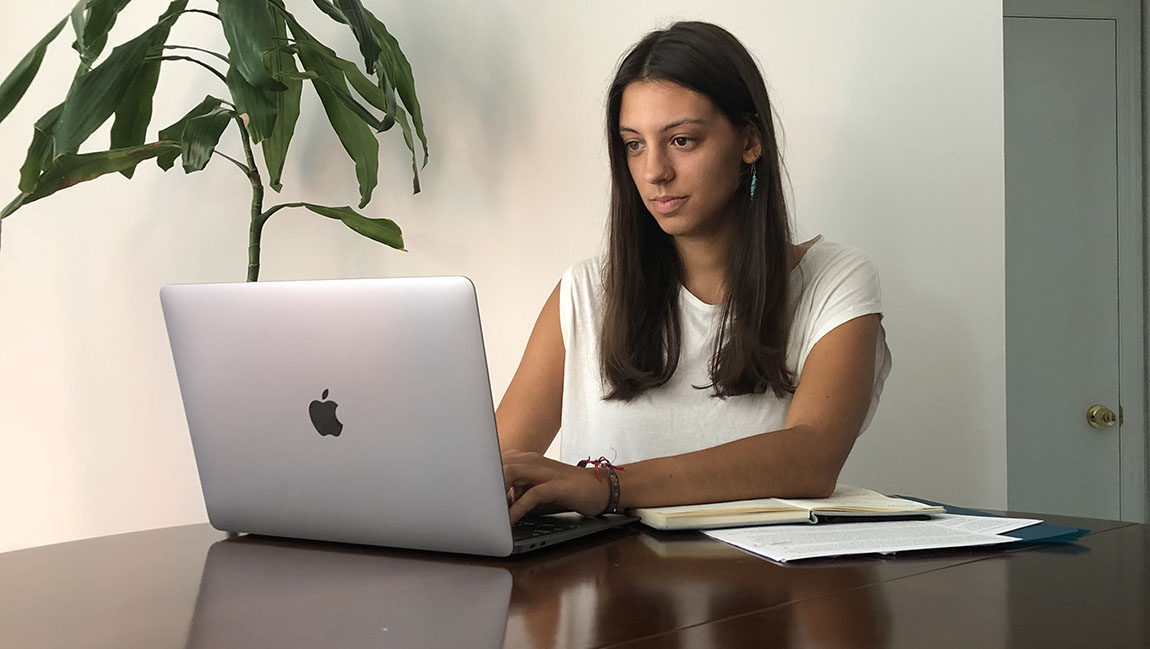 Francesca Jones '21
Francesca Jones '21, a sustainability studies and psychology double major, first conducted research last fall, while studying abroad in Australia. She worked with a local environmental nonprofit to assess the community's attitudes toward the nonprofit's goals. In the spring, she took the psychology course Research Methods and learned of the opportunity to receive a grant for summer research via the new David C. Rabold Fund for Interdisciplinary Research in Sustainability.
"I just knew that was something I wanted to look into, considering my interest and experience in psychology research and environmental issues," she says.
This summer, Jones is studying "how perceived risk of climate change predicts climate change engagement and more specifically, support of climate change mitigation and adaptation policies," including how that varies across socioeconomic groups in the United States.
"When I was first deciding on a topic, what stuck out to me as something that could be investigated more was specifically Americans and a lack of urgency and perceived risk when it comes to climate change," Jones says. "While many Americans acknowledge it's an issue and are familiar with what it is, there's a great lapse in urgency when compared to other countries."
With help from Professor of Biology and Director of Sustainability Studies Rich Niesenbaum (her research advisor) and Associate Professor of Psychology Connie Wolfe, Jones designed a survey to try to determine what's behind Americans' lack of urgency. She administered it to 253 respondents across the country using Amazon Mechanical Turk, a platform that allows users to hire other users to do simple tasks. Right now, she's analyzing the data.
The goal is to produce a poster by summer's end that she can hopefully present in some capacity during her senior year. Once this project is wrapped, Jones will set her sights on producing a senior thesis in psychology related to individuals' consumption.
"Conducting research this summer has been an awesome experience, but most of it is online and there's not as much observation and interaction happening as I would like," she says. "That's something I would like to incorporate into my thesis."