CBS News Features Muhlenberg College
A national CBS news crew visited campus in January to film a segment highlighting Muhlenberg's "top to bottom" efforts to welcome students back safely for the spring semester.
By: Kristine Yahna Todaro Thursday, February 11, 2021 00:53 PM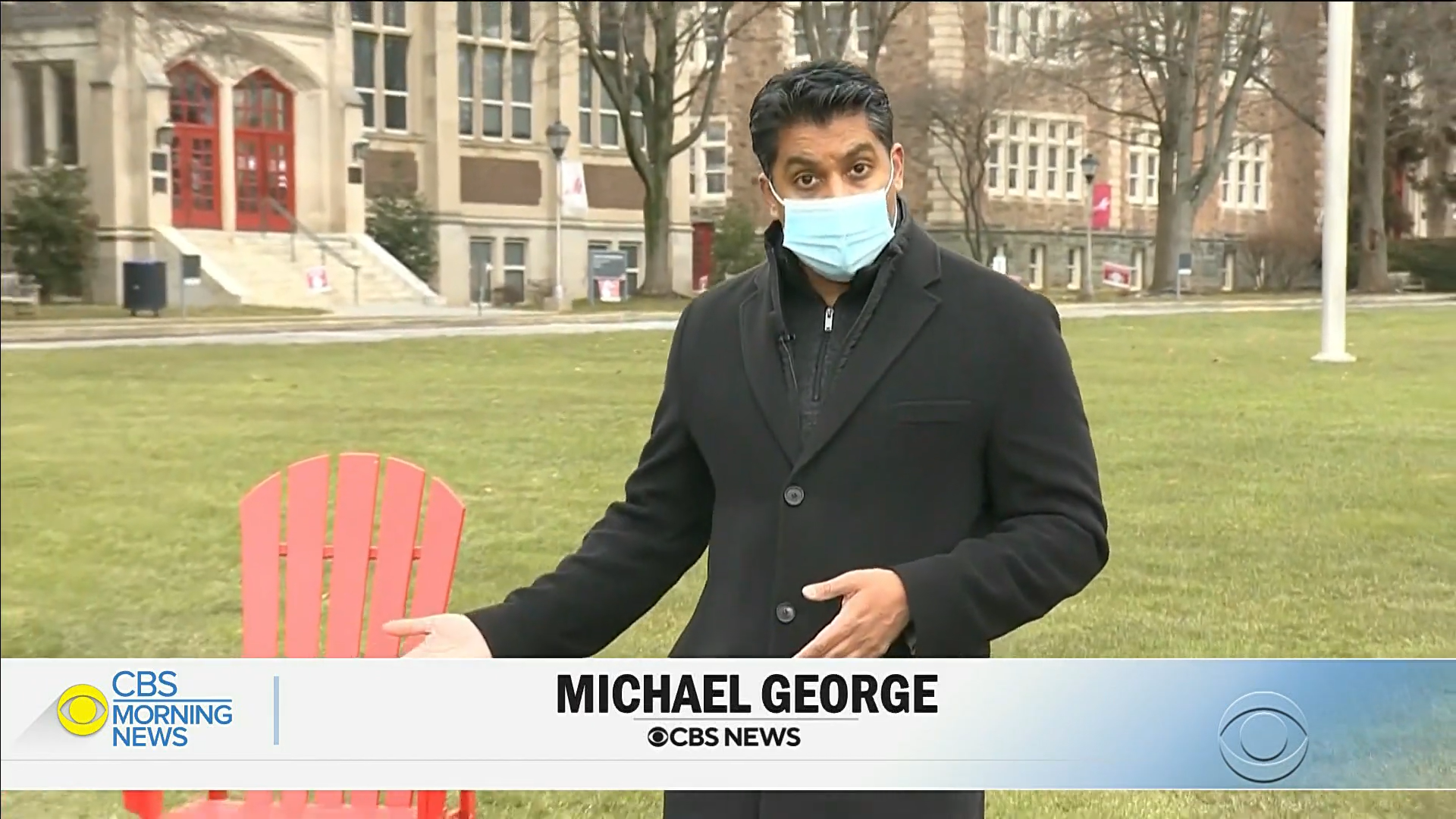 Watch the segment here:
About Muhlenberg College
Founded in 1848, Muhlenberg is a highly selective, private liberal arts college offering baccalaureate and graduate programs. With an enrollment of nearly 2,000 students, Muhlenberg College is dedicated to shaping creative, compassionate, collaborative leaders through rigorous academic programs in the arts, humanities, natural sciences and social sciences; selected preprofessional programs, including accounting, business, education and public health; and progressive workforce-focused post-baccalaureate certificates and master's degrees. Located in Allentown, Pennsylvania, approximately 90 miles west of New York City, Muhlenberg is a member of the Centennial Conference, competing in 23 varsity sports. Muhlenberg is affiliated with the Evangelical Lutheran Church in America.