Cultivating Community
The Muhlenberg Garden Club allows students, faculty, staff and neighbors to enjoy, learn and grow in a natural space.
By: Brittany Risher Englert Thursday, May 27, 2021 09:30 AM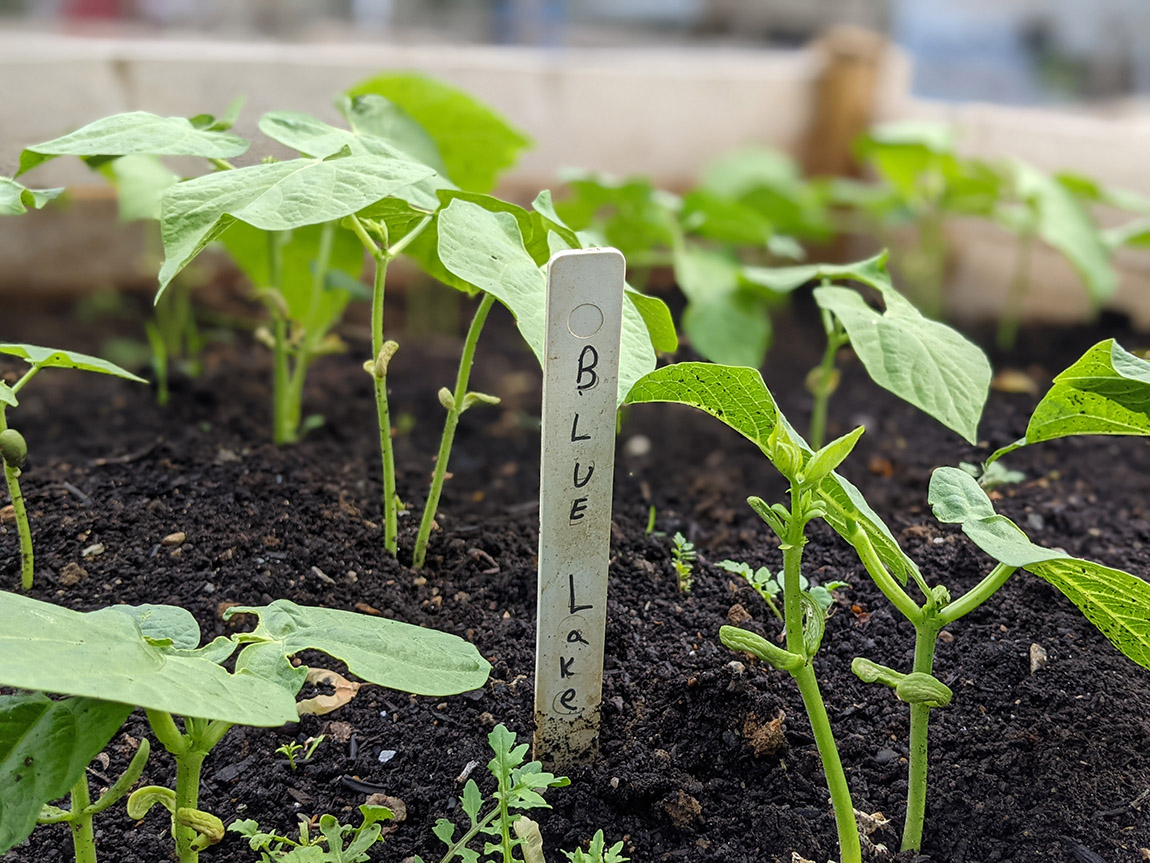 There's a relaxing place on campus for students to study, exercise, or hang out with friends outside—but for at least a decade, many Mules had no idea it existed. But this year, students petitioned to add the garden to the College's campus map, informing everyone of the green space at 2208 Chew Street.
The garden is maintained by the Muhlenberg Garden Club. Started by Biology Professor Kimberly Heiman, the club aims to cultivate community. "Not only is it our objective to grow, nurture, and flourish plants and flowers, it is of no use if it cannot benefit our community," says Julia Sulzner '24, club secretary. "Our garden should be the place that essentially cultivates togetherness within Muhlenberg and also within surrounding Allentown communities."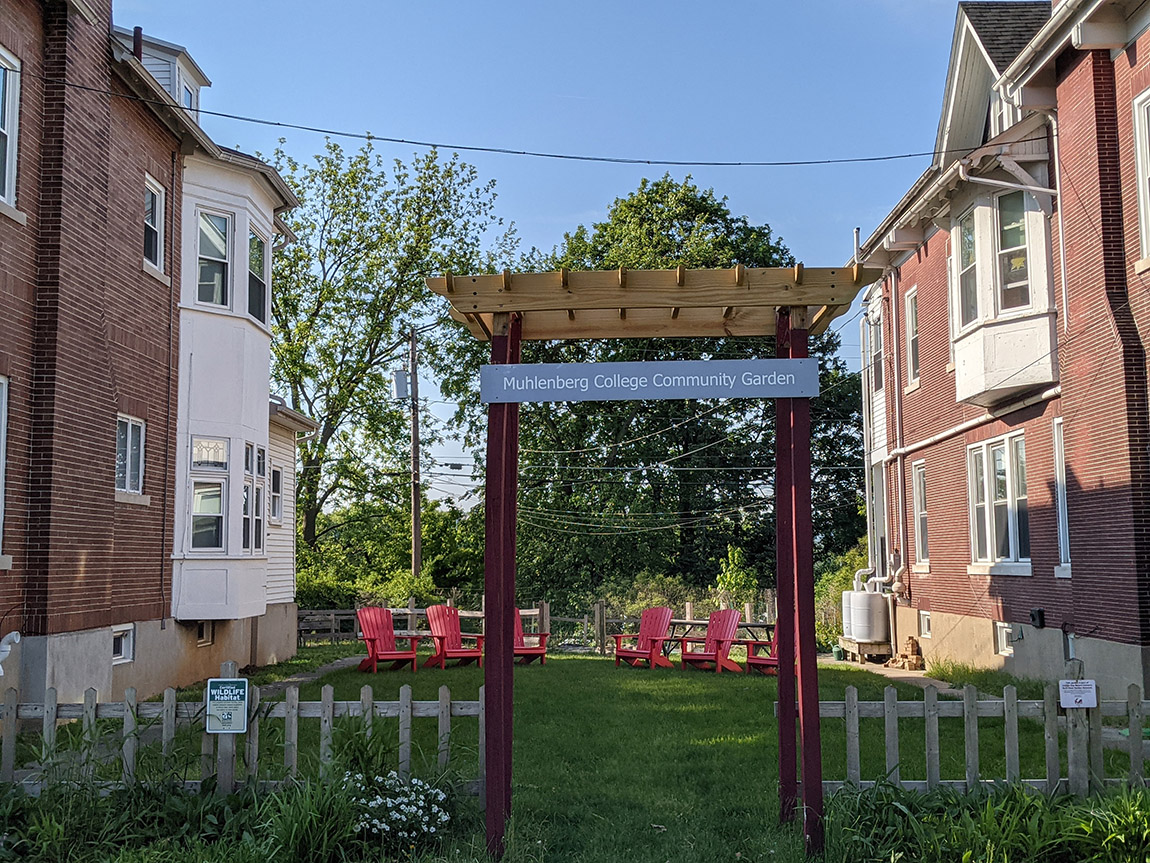 To achieve those goals, each year the students research and then submit a proposal of what to plant to Heiman, taking into consideration more than just aesthetics.
"We have to make sure not to plant the same crops in the same garden beds, because that will deplete nutrients in the soil," explains club president Larissa (Lacey) Pasco '23, a sustainability studies and theater major. Students also make sure plants growing near each other won't compete for space, and they always make sure to include vegetables that can be donated to local food shelters.
This year presented a unique challenge: Because the club was unable to try to suppress growth before everyone left campus last March due to the pandemic, when she returned this fall, Pasco found the garden overrun with six-foot-tall grass. Luckily, like many people around the country, students were eager for the chance to be outside and garden. The club spent four weeks cutting down weeds, letting them dry and then removing them. With the help of the football team, they also installed nine raised garden beds. "I was told it was once a beautiful place including the permaculture garden and front garden with native flowers, but it is now up to us to recreate that haven," Sulzner says.
In addition to planting days and weekly meetings to plant or weed, the club also hosts events open to all Muhlenberg students, such as a pumpkin painting party, a St. Patrick's day sale and Earth Day events.
"Whether you can barely keep your dorm plant alive or you've been gardening your entire life, everyone can learn something new and meet a new friend when gardening," Pasco says. "Getting out in nature, feeling the sun on your head, and working in the soil with your hands is grounding and a pleasant escape from all of the screens of online learning."