Alum Wins Emmy for Work on "The Queen's Gambit"
Kate Sprance '08 was a co-casting director for the Netflix miniseries.
By: Meghan Kita Tuesday, December 14, 2021 09:53 AM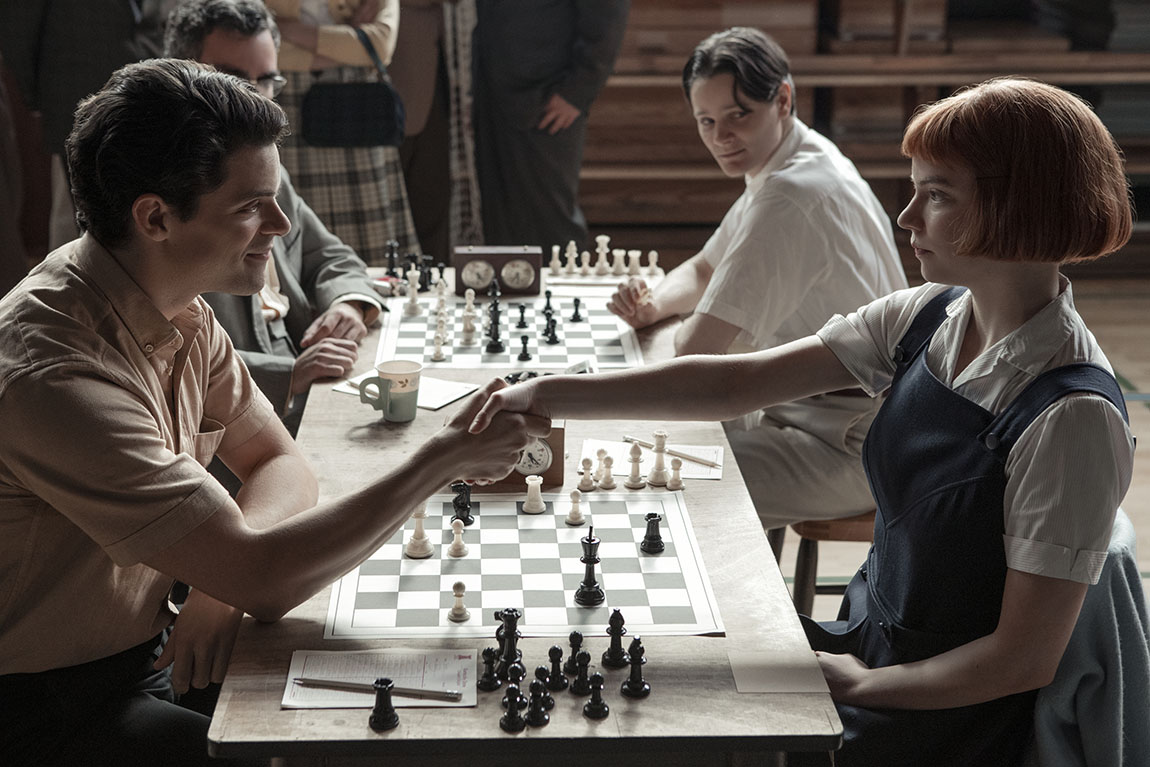 Above, a still from "The Queen's Gambit" (courtesy of Netflix); below, Kate Sprance '08 (photo by Linnea Sage)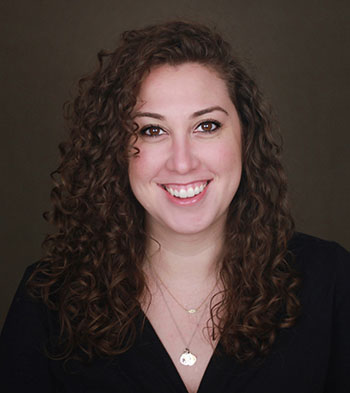 Kate Sprance '08, who was a theatre major and music minor at Muhlenberg, came to the College as an aspiring actor.
"I loved my classes, but I wasn't getting cast in productions outside of class," she remembers. "I figured I should start thinking about other career paths if that wasn't going to be my journey."
A family friend worked in casting, and she spoke with him about his work before landing a casting internship during the summer between her sophomore and junior years. Sprance loved it—she still got to be part of readings and to collaborate with other theatre professionals, and it helped that she had an excellent memory for actors.
She pursued casting as a career after graduation and began working with casting director Ellen Lewis in 2011. This year, Lewis, Sprance, Olivia Scott-Webb, Anna-Lena Slater and their teams earned an Emmy for outstanding casting for their work on the Netflix miniseries The Queen's Gambit.
What casting looks like varies from project to project, Sprance says, but what generally happens is that Sprance and her team will receive a script (or a series of scripts, in the case of a miniseries). They'll list all the characters who speak, and those will be the primary roles they'll seek to fill. The team brainstorms the actors they know who might be good for a given role and also writes up a description of each character and their role in the story to send to managers and agents. Once they have resumes and headshots, the casting team decides who will read for a role. Those auditions can happen in person or via actor-submitted video, depending on the project and the location of the actors (Sprance is based in New York City). The casting team then approaches the director with a handful of suggestions for each role, and the director ultimately makes the call.
The Queen's Gambit filmed in Berlin, which meant much of the cast came from Europe and Sprance and Lewis collaborated with casting professionals from across the pond. The casting team completed their work and the show filmed in 2019 and it premiered on Netflix in 2020. By the time Sprance and her team learned they had been nominated for the Emmy this July, they'd already started and finished work on Martin Scorsese's latest film Killers of the Flower Moon (Lewis has been the casting director on Scorsese's films since 1989, and Sprance joined as her associate in 2016). Killers releases next year and stars Leonardo DiCaprio, Robert De Niro, Lily Gladstone and Jesse Plemons.
Sprance and Lewis Zoomed into the Creative Arts Emmy Awards, which took place the week before the televised Emmys in mid-September, to learn they'd won and give their acceptance speech.
"I'm very proud of the project and very grateful to the entire casting team and to Ellen and our writer/director Scott Frank," Sprance says.