Muhlenberg Names Megan Ryan as Vice President for Enrollment Management
Ryan is currently interim vice president for enrollment and executive director of admissions and financial aid at Allegheny College in Meadville, Pennsylvania.
By: Bill Keller Thursday, March 18, 2021 01:00 PM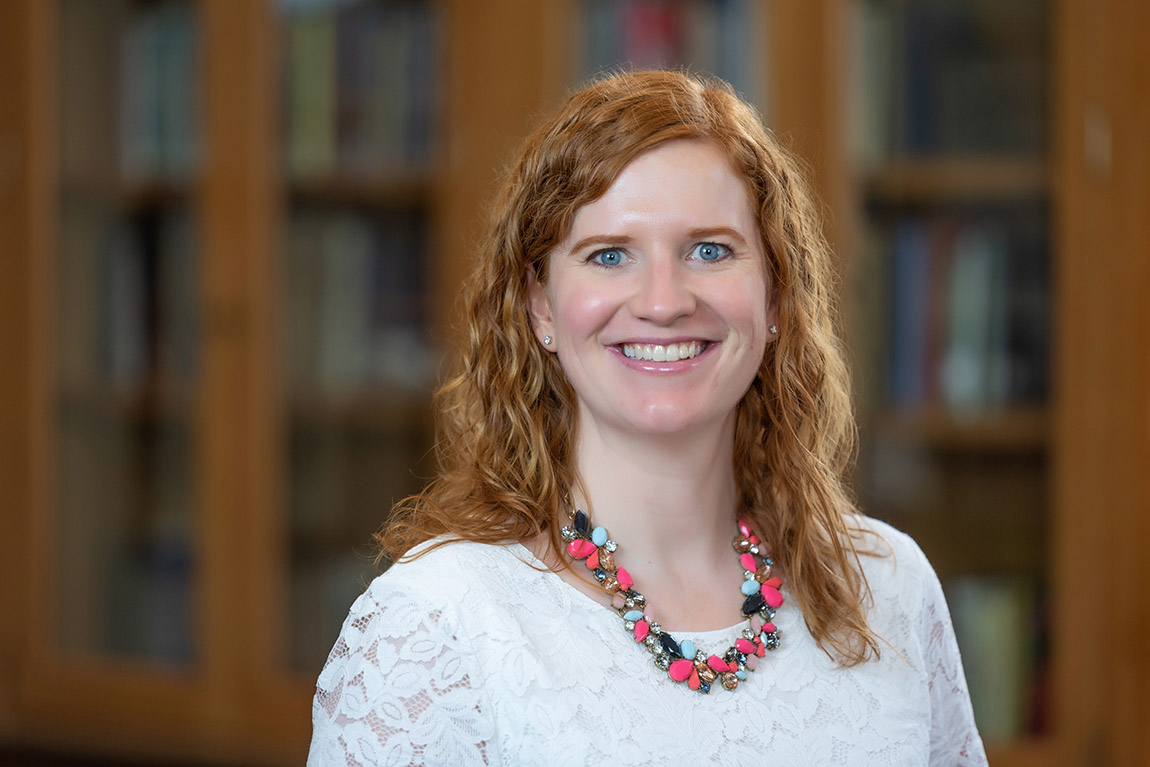 Concluding a national search, Muhlenberg College has appointed Megan Ryan as vice president for enrollment management, a position responsible for overseeing traditional undergraduate admissions and financial aid operations.
"I am honored to accept this position at Muhlenberg, one of the nation's top liberal arts colleges. I was energized when meeting members of the campus community and hearing about the campus-wide effort to recruit, retain and graduate top scholars," says Ryan. "I look forward to building on strong partnerships established by our admission and financial aid teams to demonstrate the value of a Muhlenberg education."
Ryan earned a master's of public management from Carnegie Mellon University, a master's of Irish studies from the National University of Ireland and a bachelor's of arts in communication from Villanova University.
Since December 2020, Ryan has served as the interim vice president for enrollment at Allegheny College. She managed an admissions staff of more than 20 individuals and put in place virtual recruitment strategies to keep Allegheny on track with admissions targets during the COVID-19 pandemic. In addition to implementing a new customer relationship management system for the college, she oversaw Allegheny's financial aid staff and ensured the institution met recruitment and retention goals for first-year students. Prior to her appointment as interim vice president, she served as the executive director of admissions & financial aid for Allegheny.
Ryan previously served as associate director of admission at Carnegie Mellon University. There, she developed the university's first financial aid & analytics team, which was designed to assess trends in first-year financial aid data, measure the effectiveness of admissions events, track staff professional development and analyze off-campus recruitment strategies.
"Meg Ryan is a great fit for the collaborative community here at Muhlenberg, and I am thrilled she will be joining us," said President Kathleen Harring. "She is skilled in building partnerships across campus to support enrollment goals and takes a strong analytical approach to student recruitment and retention. She also brings experience implementing data-informed strategies to increase student diversity and strengthen student success—areas we value at the College."
Ryan serves as the membership committee chair for the Pennsylvania Association for College Admissions Counseling and is a member of the National Association for College Admission Counseling, the National Association of Student Financial Aid Administrators and the Pennsylvania Association of Student Financial Aid Administrators.
Ryan will begin her role at Muhlenberg on June 1, 2021.