Muhlenberg Named Inaugural Member of Racial Equity Leadership Alliance
The members will share strategies and resources to collectively impact racial diversity, equity and inclusion on their campuses.
Wednesday, February 10, 2021 00:04 PM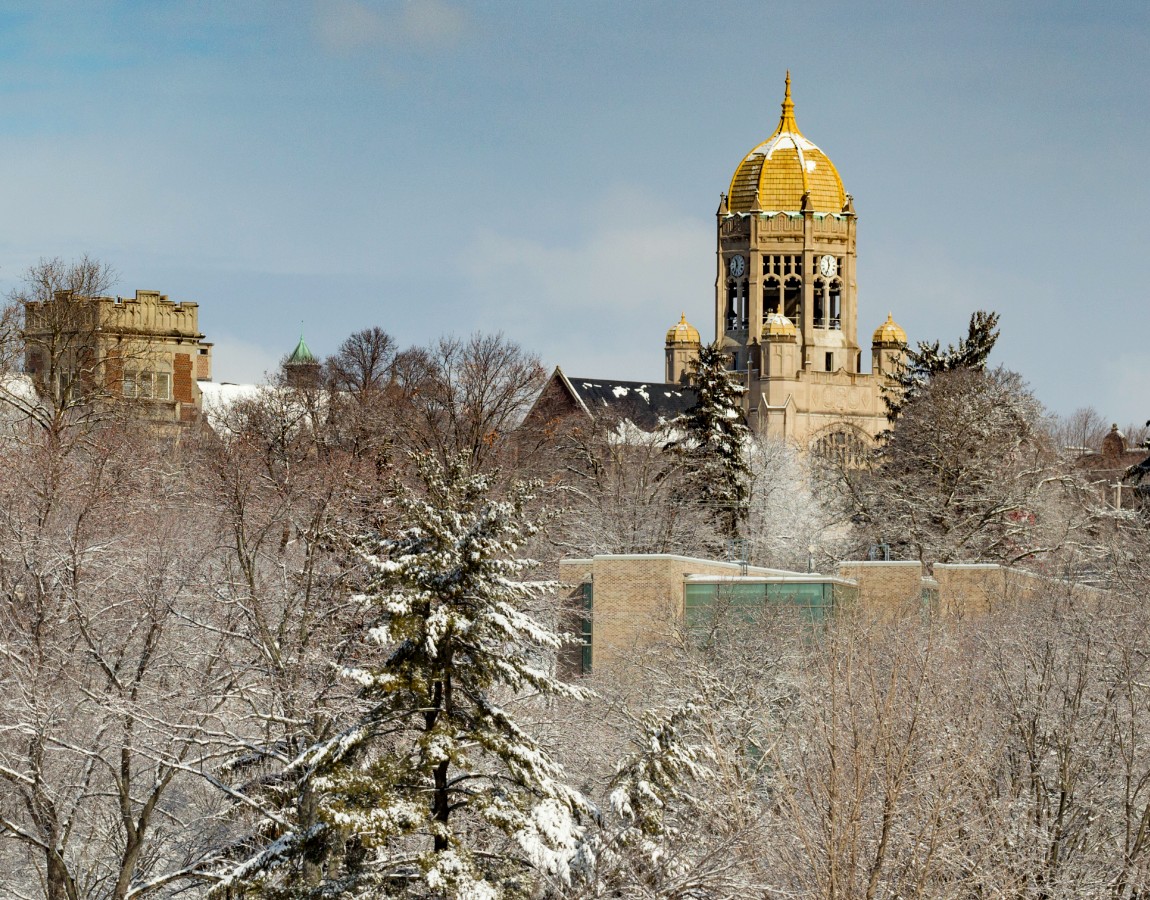 Muhlenberg is among the 51 inaugural members of the Liberal Arts Colleges Racial Equity Leadership Alliance (LACRELA), which was recently founded by a group of liberal arts college presidents of color and launched by the University of Southern California Race and Equity Center.
"The College is deeply committed to tackling the issues of racial injustice in our community and, by partnering with other liberal arts institutions, we empower our efforts," says President Kathleen Harring. "This alliance also provides educational opportunities for our faculty and staff members, potentially impacting every aspect of academic and campus life, so we can work more effectively toward the shared goal of equity."
Throughout 2021, as a member of the alliance, Muhlenberg can select any eight employees to attend monthly virtual seminars hosted by the Center and featuring experts on race and higher education. These live, three-hour learning sessions will each focus on a particular aspect of racial equity. More details about these programs will be available soon.
The College will also have access to an online repository of resources and tools the Center is developing for member colleges. This portal, which will launch in late spring 2021, will include downloadable readings, case studies, videos and conversation scripts to which every employee—faculty and staff members across every department—will have full access.
Presidents of Alliance member colleges will meet quarterly to share strategies, seek advice and identify ways to leverage the Alliance for collective impact on racial equity in higher education. In addition, presidents will occasionally come together to craft rapid responses to urgent racial issues confronting the nation. Alliance presidents will collaboratively determine what to do, what to say to their respective campus communities and what they can communicate in one unified voice to policymakers, journalists, and other audiences.
Muhlenberg will also participate in campus climate surveys for students, staff and faculty developed by the Center, which manages data collection and analysis.
About Muhlenberg College
Founded in 1848, Muhlenberg is a highly selective, private, four-year residential, liberal arts college offering baccalaureate and graduate programs. With an enrollment of approximately 2,200 students, Muhlenberg College is dedicated to shaping creative, compassionate, collaborative leaders through rigorous academic programs in the arts, humanities, natural sciences and social sciences; selected preprofessional programs, including accounting, business, education and public health; and progressive workforce-focused post-baccalaureate certificates and master's degrees. Located in Allentown, Pennsylvania, approximately 90 miles west of New York City, Muhlenberg is a member of the Centennial Conference, competing in 22 varsity sports. Muhlenberg is affiliated with the Evangelical Lutheran Church in America.