Muhlenberg Recognized for Sustainability Achievements
The College again receives a STARS Gold Rating for campus sustainability efforts and is named a national leader in water conservation by the Association for the Advancement of Sustainability in Higher Education.
By: Kristine Yahna Todaro Thursday, November 11, 2021 02:52 PM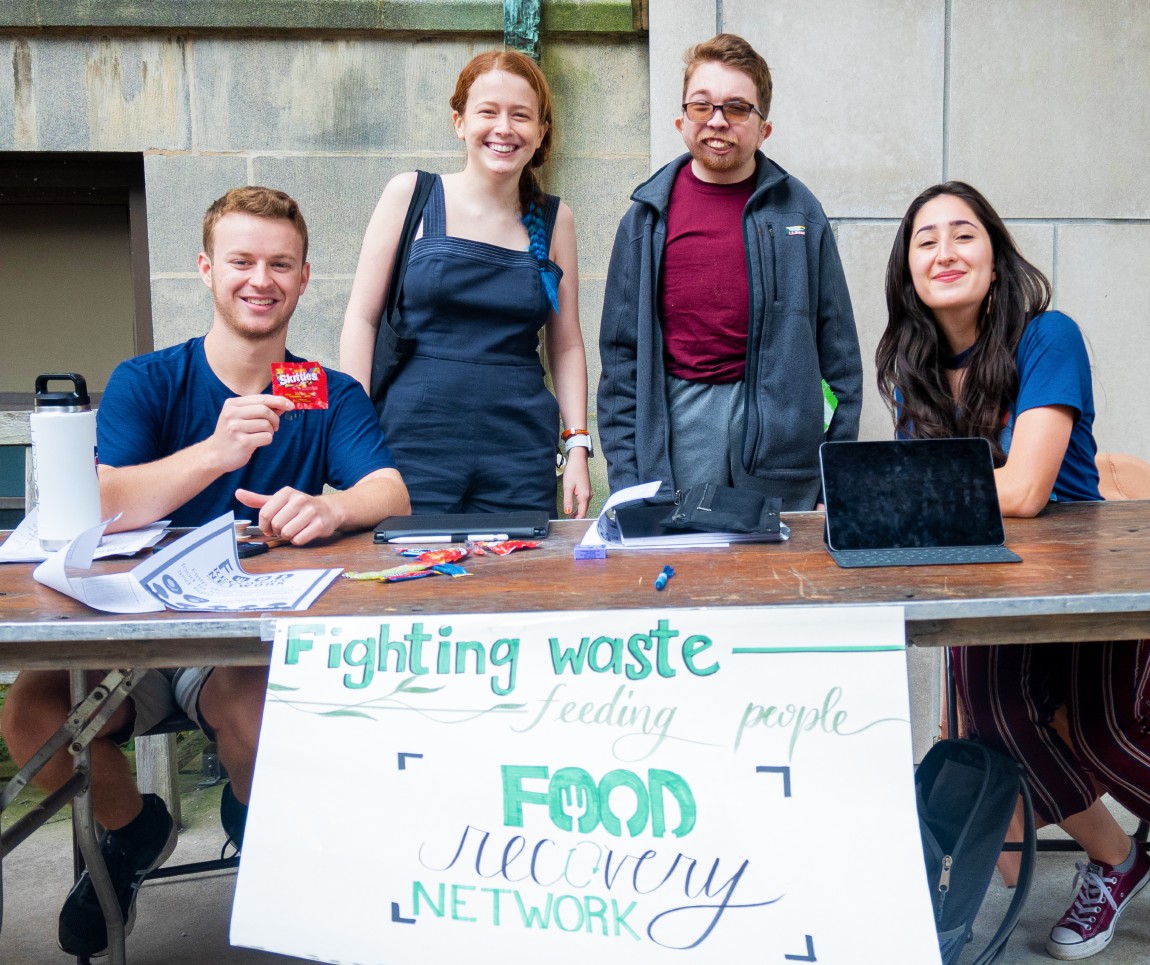 Students with the Food Recovery Network, which is part of Muhlenberg's expansive sustainability efforts, recruit more members during the fall Student Activities Fair on campus. Photos by Joe Romano '23.
For the third year in a row, Muhlenberg has received a STARS Gold Rating for Sustainability Achievements from the Association for the Advancement of Sustainability in Higher Education (AASHE) Sustainable Campus Index (SCI). The rating is based on campus sustainability efforts in five areas: academics, engagement, operations, planning and administration and innovation and leadership.
In the same report, the College has also again been recognized for best practices in the area of water use, receiving a score of 100 percent. The College tied for the sixth spot among all higher education institutions nationally for water conservation and reuse, as well as effective rainwater management practices.
Read the full Muhlenberg STARS report here.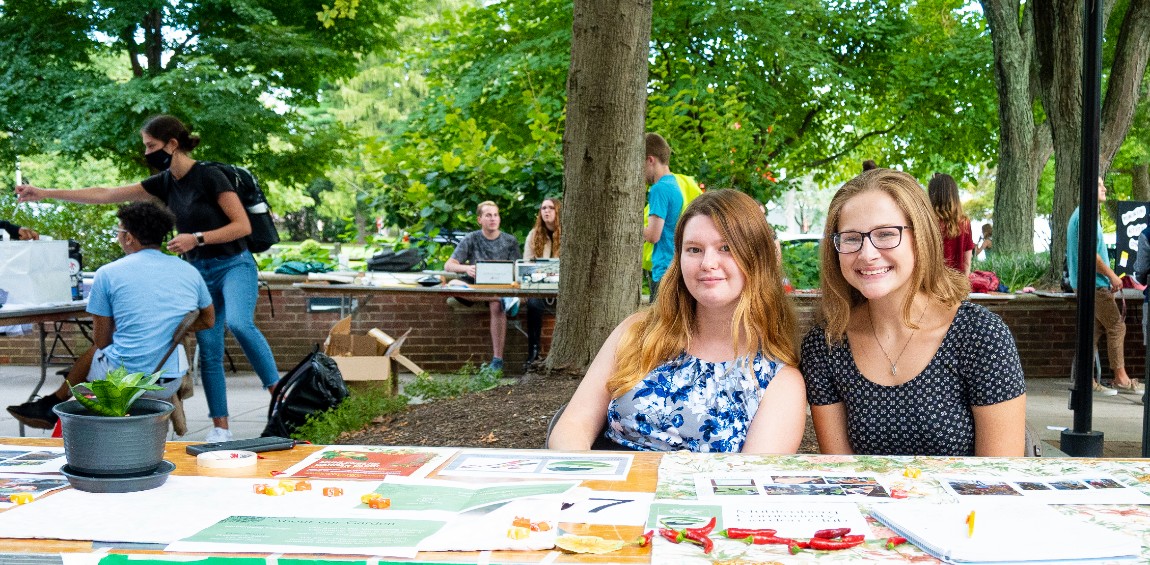 Members of the Garden Club participate in the Student Activities Fair in October.
AASHE's Sustainable Campus Index recognizes top-performing colleges and universities in 17 sustainability impact areas and provides overall recognition by institution type, as measured by the Sustainability Tracking, Assessment & Rating System (STARS). STARS is a transparent, self-reporting framework for colleges and universities to measure their sustainability performance.
The 2021 STARS reports were submitted by over 550 institutions in 14 countries, covering 49 US States, the District of Columbia and eight Canadian provinces.
About Muhlenberg College
Founded in 1848, Muhlenberg is a highly selective, private, four-year residential, liberal arts college offering baccalaureate and graduate programs. With an enrollment of approximately 2,200 students, Muhlenberg College is dedicated to shaping creative, compassionate, collaborative leaders through rigorous academic programs in the arts, humanities, natural sciences and social sciences; selected preprofessional programs, including accounting, business, education and public health; and progressive workforce-focused post-baccalaureate certificates and master's degrees. Located in Allentown, Pennsylvania, approximately 90 miles west of New York City, Muhlenberg is a member of the Centennial Conference, competing in 22 varsity sports. Muhlenberg is affiliated with the Evangelical Lutheran Church in America.