Rising Senior Helps Support Individuals in Crisis
Larissa Dowling '22, who has worked for the National Suicide Prevention Lifeline for a year, is now training others to chat online with people experiencing mental health struggles.
By: Meghan Kita Tuesday, July 6, 2021 09:30 AM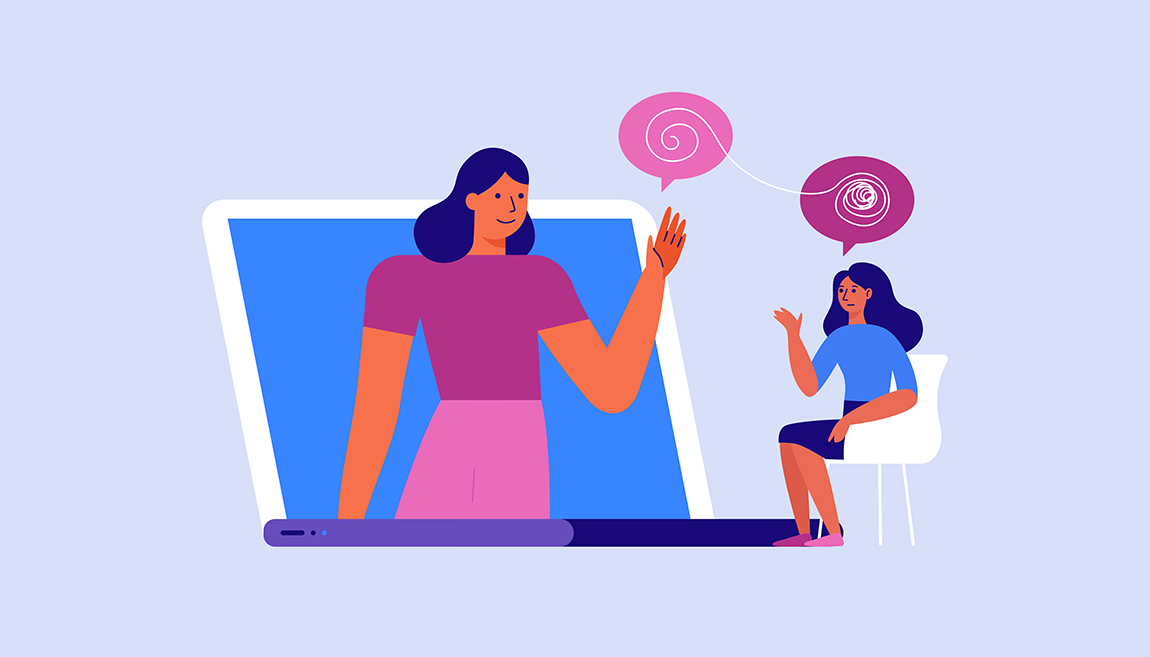 Illustration by iStock
For four hours at a time, two or three times per week, Larissa Dowling '22 serves as a contact point for people in distress. She works as a crisis chat specialist with the National Suicide Prevention Lifeline. While every chat is different—some people are lonely and need someone to talk to while others are suffering from severe mental health issues—most of them end up going on for a while.
"The chats last, on average, about an hour," says Dowling, who is a theatre major and women's & gender studies minor at Muhlenberg. "There's so much to get into. The most important thing is just to stick with [the person]."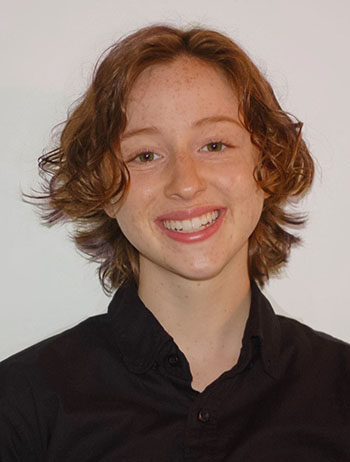 Dowling (pictured) began this work in the spring of 2020. She was home in Germantown, Maryland, due to the pandemic and saw in an ad that a nearby mental health nonprofit, EveryMind, was training volunteers remotely to work for its local hotlines and the National Suicide Prevention Lifeline. She didn't have other summer plans and figured, "Even if I don't pass the training, supportive listening and problem-solving are really important things to learn in general," she says.
For two months, she learned about what the lifeline does, the kinds of mental health issues that volunteers might encounter and the best strategies for supporting people in crisis. A lot of it, Dowling says, is about actively listening and resisting the urge to offer resources (such as a connection to a crisis center, hospital or therapist) too quickly.
"For many people, the hotline is the only way to get the emotional pain that's pent up inside out," she says. "We don't want to cut that part short."
Dowling trained to respond to both calls and online chats, but from the role-playing sessions offered during her training, she learned she was more comfortable with the latter. Once she completed the training, she spent the summer volunteering with the lifeline via EveryMind. In September, the organization offered to start paying her for the work, which she continued to do throughout her junior year at Muhlenberg. And this summer, Dowling is working as a chat trainer—she has new volunteers shadow her as she chats via Zoom first, and then, as they build skills, she shadows them as they chat.
Even though she isn't balancing schoolwork and her lifeline work this summer, she still tops out at three shifts per week: "The reason I don't do more is because it is emotionally draining," she says. "I'm glad I do what I do, but I have to reinforce the importance of self-care and doing stuff that makes me feel recharged after a tough week of shifts. I don't want to be just a robot—I want to make sure everything I say is tailored to what [a chatter is] going through."