A Community of Pathfinders
Muhlenberg College inducts 19 new members into Tri-Alpha, an honors society for first-generation college students.
By: Kristine Yahna Todaro Thursday, April 28, 2022 05:06 PM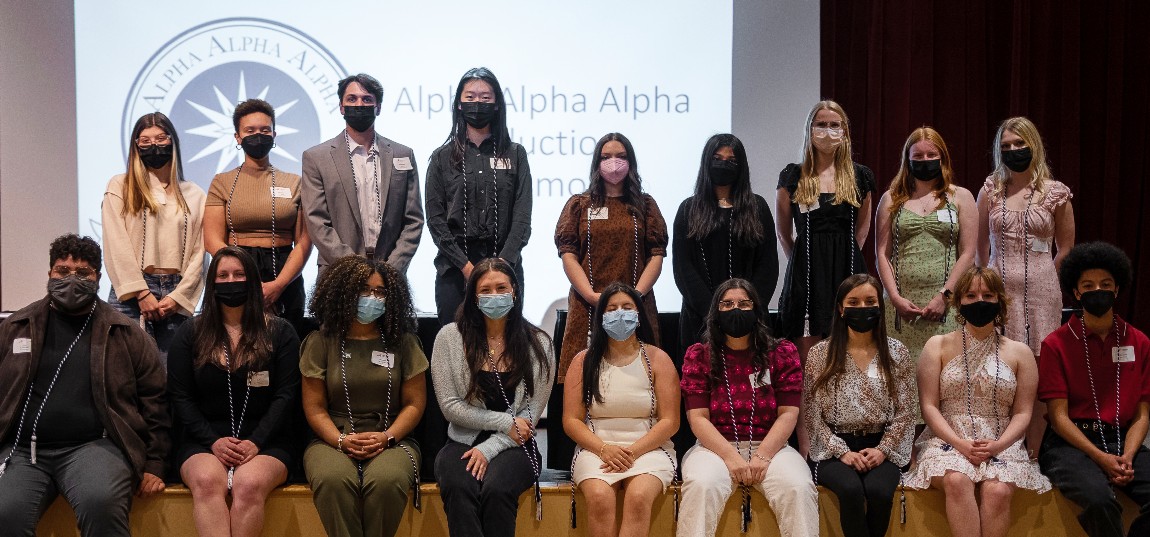 Photos: Anaya Battle '22/Muhlenberg College
"Being a first-generation college student means that we have the privilege of multidisciplinary learning at an undergraduate institution, which generations before us did not have," said Sofia Herrera '22, a speaker at the 2022 Tri-Alpha Honor Society Induction Ceremony. "And we can open doors for others to have the same opportunity."
Herrera, a neuroscience and public health major who is headed to Northwestern University this summer to earn a master's of public health, helped welcome the 19 newest members of Muhlenberg's first-generation college student honor society on April 22 in the Seeger Union Event Space.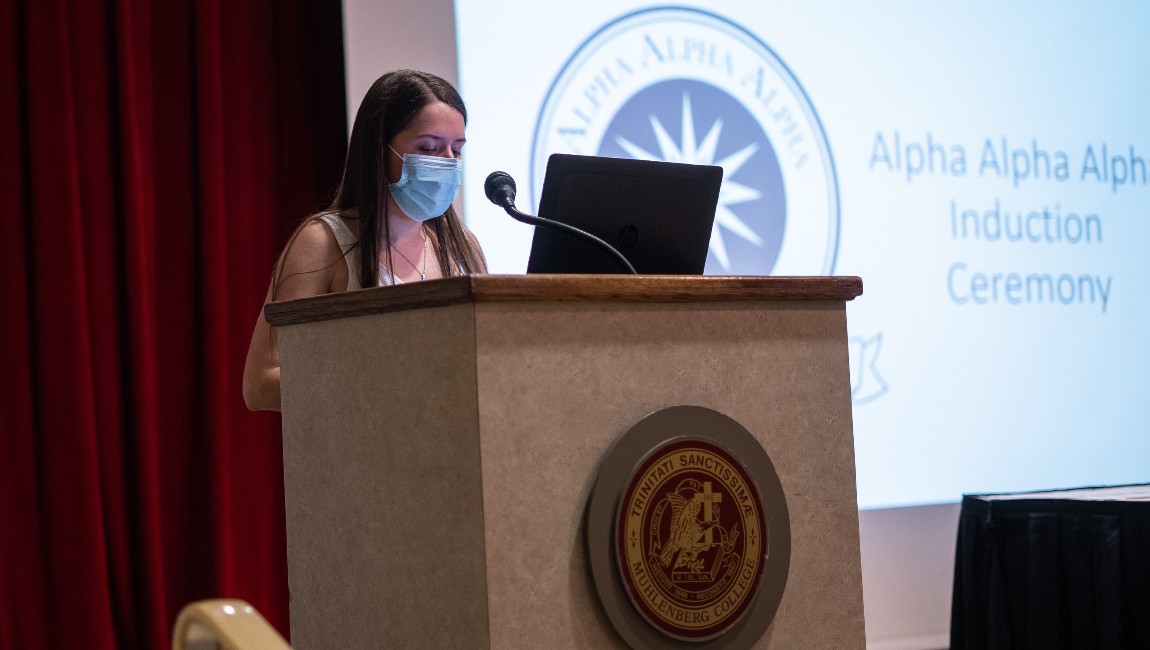 Sofia Herrera '22 addresses the new inductees.
To be eligible for the Tri-Alpha Honor Society, students must have completed at least three full-time terms, earned an overall GPA of 3.2 and come from a family where neither parent nor any legal guardians earned a bachelor's degree.
Alpha Alpha Alpha was founded in 2018 at Moravian College, an initiative of Associate Provost Carol Traupman-Carr. Muhlenberg is the Delta, or fourth, chapter of Tri-Alpha in the country.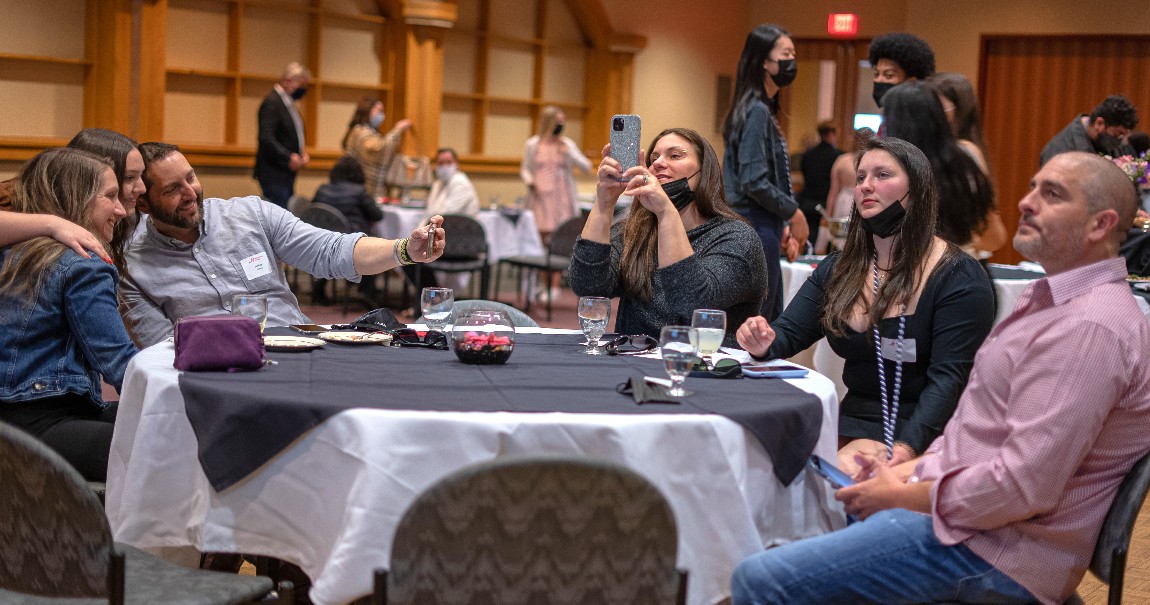 Associate Professor of Neuroscience and Psychology Gretchen Hanson Gotthard, interim director of the first-generation advocacy and support program, welcomed the newest Tri-Alpha members and their families to the celebration. As a first-generation student herself, Gotthard spoke about the impact these students have and will continue to have on their communities—their families, neighborhoods, hometowns, the College and the wider world.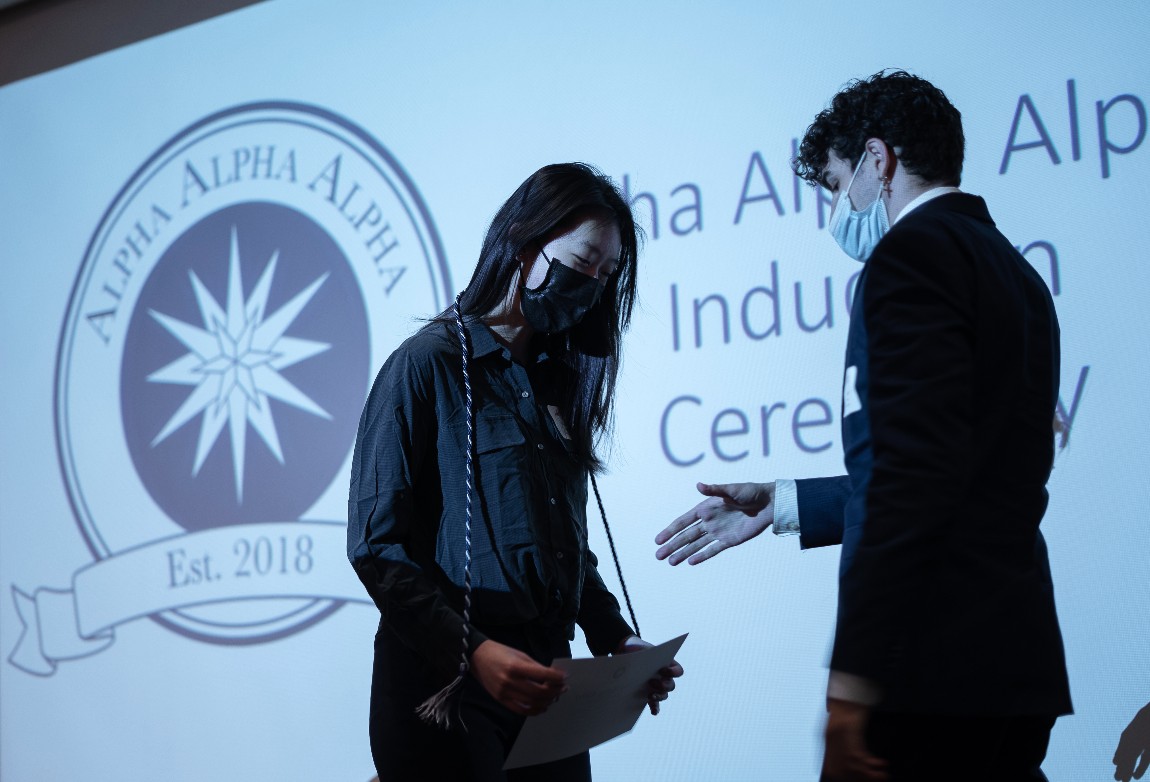 Tri-Alpha President Gianfranco Tiseo '22 congratulates Shuhong Tang '23
Speaker Brooke Vick, associate provost for faculty & diversity initiatives, said, "I'm so proud of you, and you should be very proud of yourselves. It's my privilege to see the paths you will create here and beyond. You are a community of pathfinders."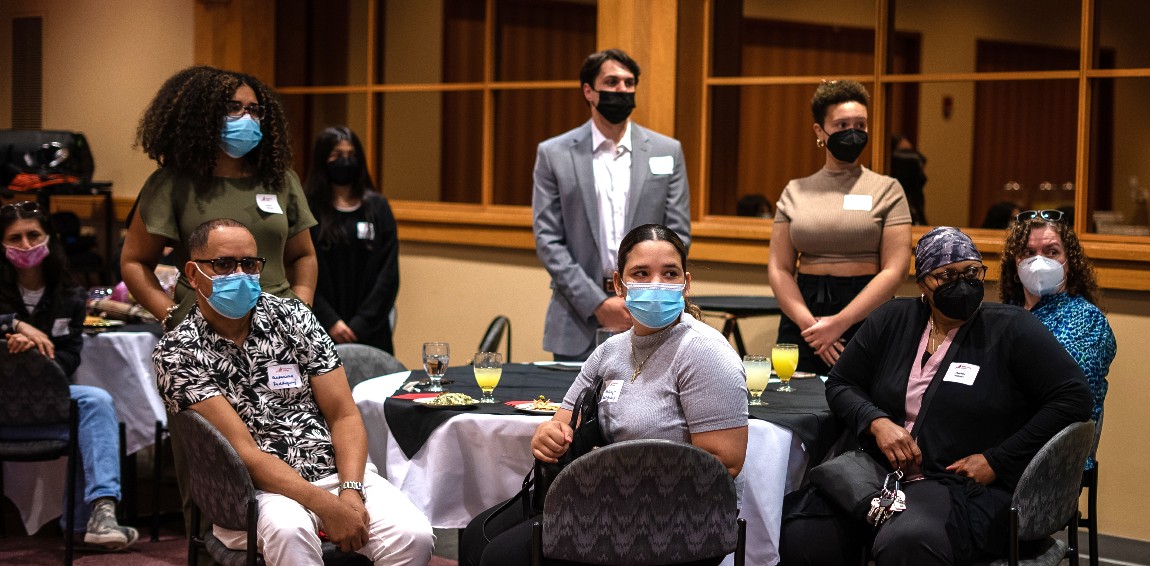 Students interested in learning more about the first-generation advocacy and support program and Tri-Alpha may contact Professor Gotthard at gretchengotthard@muhlenberg.edu.
Congratulations to the New Members of the Tri-Alpha Honor Society
Class of 2022

Rasha Abdouche
Nicholas Nuccio
Deanny Rodriguez
Vanesa Valencia
Class of 2023
Francois D'Elia
Kiana Grella
Simone Kaye
Jose Maldonado
Giovanni Merrifield
Gabriella Oteri
Kayla Rivera
Carly Pakenas
Jade Roof
Havyn Steele
Shuhong Tang
Madison Trump
Bridget Wiggan
Alexandra Willhouse
Class of 2024
Vannessa Ramirez

2021-2022 Tri-Alpha Officers
Gianfranco Tiseo '22, president
Havyn Steele '23, vice president
Alexandria Bak '22, secretary