Muhlenberg's First Mule-a-Thon Kicks Off November 19
The College's Interfraternity Council and the Panhellenic Council are hosting the 12-hour dance marathon, which is open to the entire student body.
By: Kristine Yahna Todaro Thursday, November 17, 2022 10:00 AM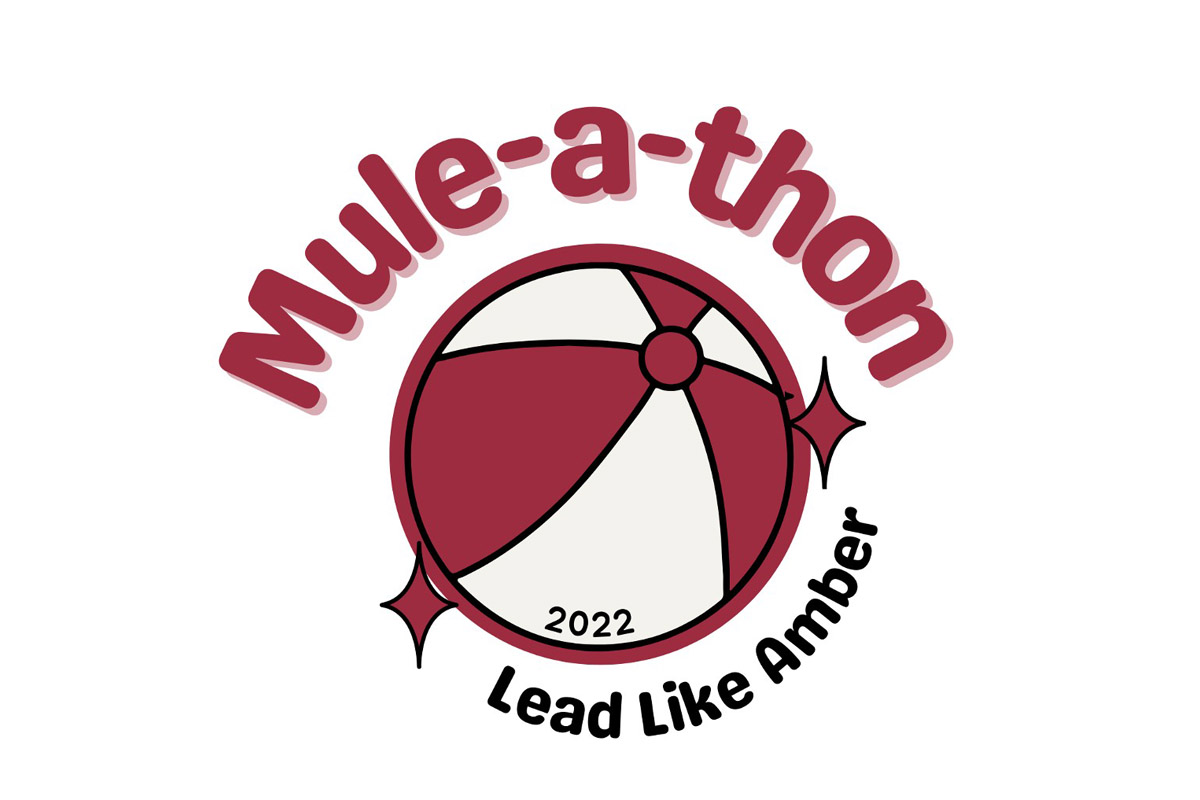 Beginning at 8 p.m., Saturday, November 19, Mule-a-thon 2022 will take over the entire main floor of Seeger's Union until the fun winds down at 8 a.m. on Sunday.
Games, a DJ, performances by a capella and dance groups and lots of prizes and surprises will keep students entertained. A donation of $25 dollar per student participant provides entry to the event as well as an event T-shirt, wristband and free food and beverages. Additional donations are welcome as well. Students will stay the entire 12 hours, and the event will end with a reveal of the total amount raised for the Amber Louise Elchert Foundation.
The foundation is named for Muhlenberg alum Amber Elchert '13, who suffered from Hypoplastic Left Heart Syndrome and passed away due to complications from her condition soon after she graduated. Amber's dream was to use her life experiences to inspire others and provide assistance to children facing similar health issues and their families. The Elchert family started the foundation to inspire others to Lead Like Amber and continue her dream.
With a goal of coming together as a campus community to raise awareness and support for critically ill children, Tom Hiller '23 says he and the other students on the planning committee, who began working on the event last April, are excited it's so close to happening.
"To see it grow and develop, with people joining to assist and word spreading around campus, has been unbelievable," he added. "I think November 19, regardless of the turnout, is going to be special because nothing like this, to my knowledge, has occurred on our campus. Our job as the inaugural committee has been to set the groundwork for the future. And, at the end of the day, I want this to be a platform for the Amber Louise Elchert foundation. Amber's story is heartbreaking but also inspiring, and the Elchert family has positively affected so many families in similar situations. They are stewards of our motto, Lead Like Amber, which is what our event is about: acting selflessly."
Additional information about Mule-a-thon can be found here, and students can register to participate until 8 p.m. on November 19. Donations can be made until the final 8 a.m. reveal on the Mule-a-thon site, and any Muhlenberg staff or faculty member who submits a $25 donation will receive a t-shirt and bracelet.