From Lead Up to Wrap Up
From September through November, the expertise of Christopher Borick, professor of political science and director of the Muhlenberg College Institute of Public Opinion (MCIPO), as well as his polling data for the 2022 Pennsylvania midterm elections was in big demand.
By: Kristine Yahna Todaro Wednesday, December 21, 2022 09:45 AM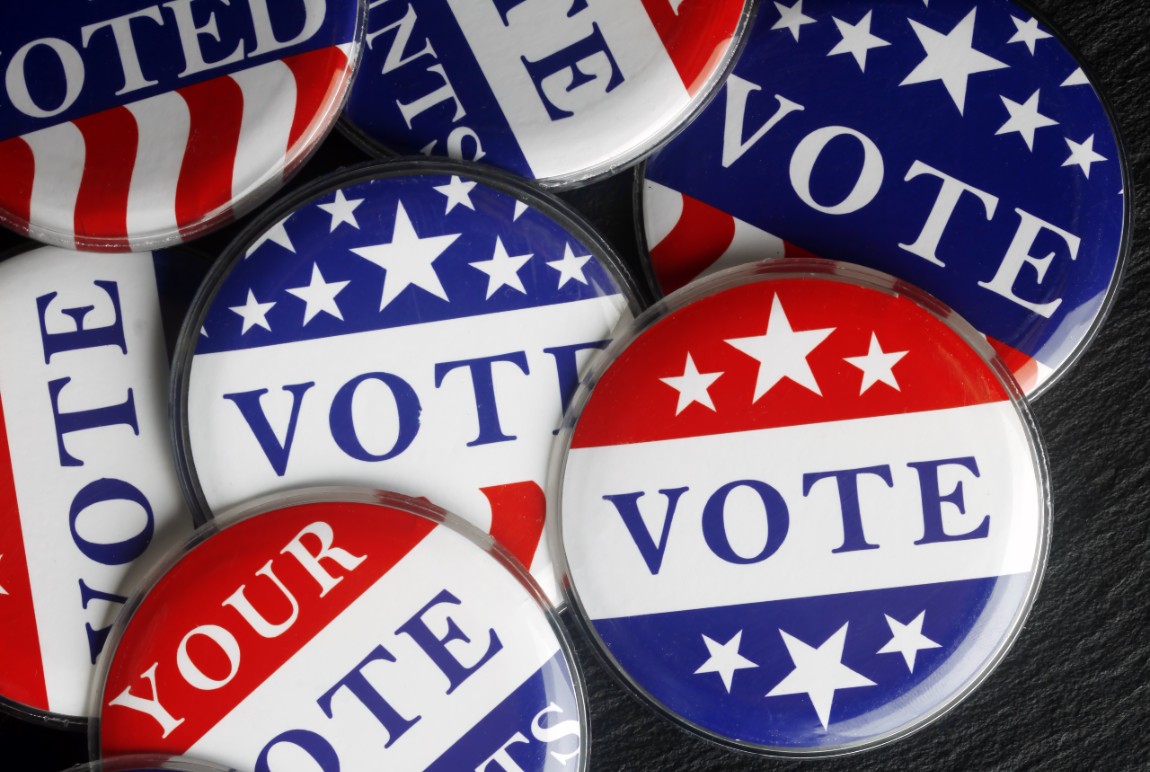 The numbers tell a compelling tale of how Borick spent much of his time this fall: nearly 100 interviews with reporters. More than 3,000 resulting digital and print articles as well as TV and radio broadcasts. An estimated audience reach of up to 16 billion people worldwide.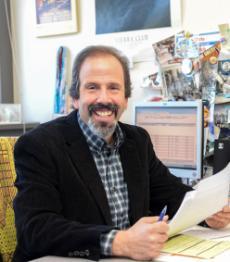 Three 2022 Pennsylvania midterm election polls released this fall by the MCIPO — focused on Pennsylvania's high-profile gubernatorial and U.S. Senate races as well as the state's close 7th Congressional District race — were of intense interest locally, state-wide, nationally and around the globe. They are the most recent of the 350+ surveys released by Borick (pictured) since the MCIPO's inception in 2001.
"My job is to give an analytical framework to elections," says Borick. "There is a lot of partisan noise related to elections so I try to find some space in between, based on data and analysis."
Borick's broadcast interviews included ABC News, three with CBS News, four with NBC News including this segment on NBC Nightly News with Lester Holt (at 13:15), Bloomberg Radio, CNN, CSpan, NPR, PBS NewsHour, KYW Radio, the Financial Times (UK) podcast and Deutschlandfunk Kultur (Germany). The midterm polls were cited three times by Fox News and in the NBC News' Meet the Press blog and Meet the Press "First Read." Borick also provided live analysis on election night for several broadcasters, including the Australian Broadcasting Corporation.
Print and digital coverage of Borick or the polls were included in six articles in The New York Times, four in The Washington Post, four in The Hill, two by the Associated Press (which were distributed to nearly 200 news sites), two in USA Today and in Bloomberg News and The New Yorker. International news outlets included China Daily, Jutarnji (Croatia), L'Express (France) and Der Standard and Stuttgarter-Nachrichten (Germany).
Since 2016, the accuracy of political polls has been increasingly under the microscope. "To expect a poll, or even poll aggregates, to mirror election outcomes is placing far too lofty expectations on the methods being employed," wrote Borick in the Fall 2022 issue of the Muhlenberg Magazine. "If polls show a candidate ahead by three or four points in a race, don't be shocked if that candidate loses narrowly. Methodological limitations and even modest last-minute changes in voter sentiment could lead to such outcomes."
A current trend in the polling field is the rise of partisan pollsters who are putting out public surveys which raises questions about their transparency and methodology, says Borick. "We saw an expansion of partisan organizations putting out polls in this cycle, and it skewed the results of some poll aggregators like FiveThirtyEight."
However, Borick says the traditional academic and media polls for the 2022 midterms were quite accurate — including his own.
"Ultimately, we had a very good cycle in the races we were polling," says Borick. "We're always going to have some errors built in; that's sampling. Sometimes it's a little bit of luck. But our results were fairly predictive of what happened in the races and some of them, like Governor-Elect Josh Shapiro and Congresswoman Susan Wild, we hit dead on."