Accounting and Dance Double Major Pursues Both Passions
This summer, Sarah Gwiazda '23 is an intern at an accounting firm and a choreographer for two youth performance programs.
By: Meghan Kita Thursday, July 21, 2022 09:19 AM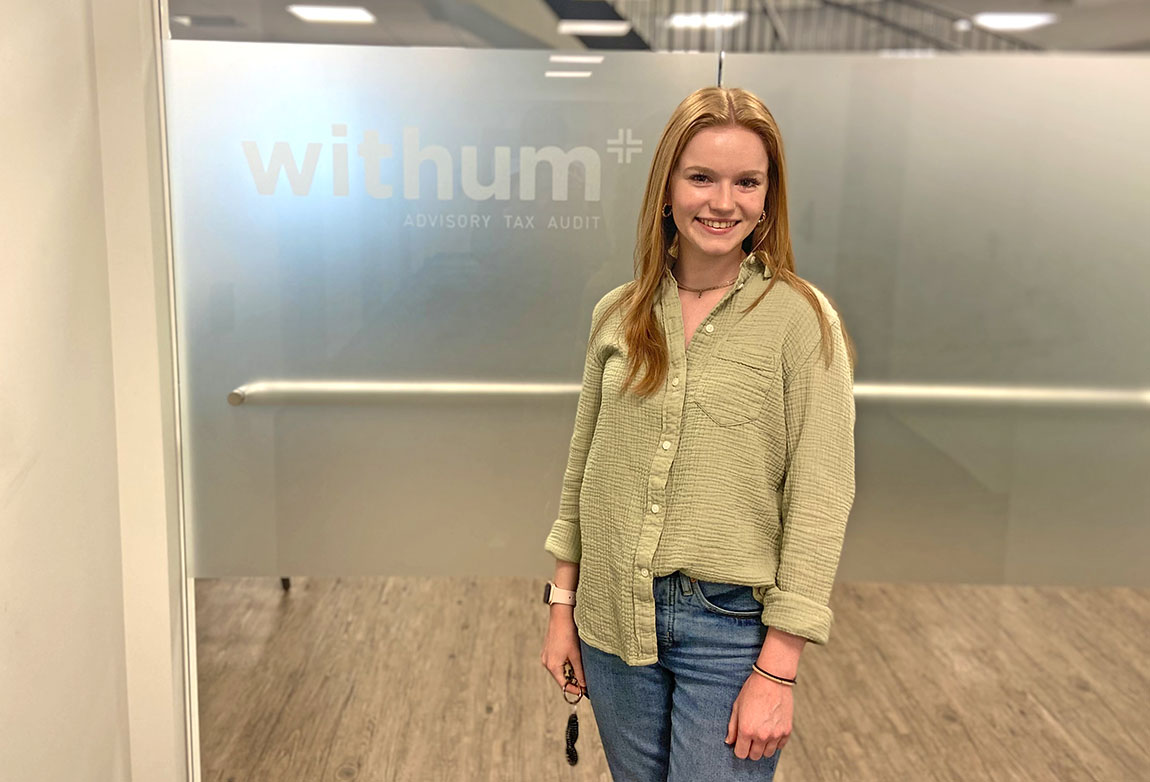 Sarah Gwiazda '23
By day, Sarah Gwiazda '23 is an accounting intern at the firm Withum in East Brunswick, New Jersey. There, she is part of a team that deals with employee benefit and 401K plans, and she helps prepare different clients' plans to be audited.
At 4:30, she trades one type of numbers for another: She works as a choreographer for a theatre program for middle schoolers as well as for a competitive dance team for kids in second through 12th grade. She took part in the program and was part of the team when she was younger.
"I'm going from working with adults who have graduated college and are off on their professional careers with families of their own to working with kids who are in seventh grade or in high school who are trying to find what they're interested in. It's very different, which keeps it enjoyable," says Gwiazda, an accounting and dance double major. "Some people are like, 'How are you working so many hours?' but I enjoy it all, so it doesn't feel like work."
She and about 10 other accounting interns are in the Withum office Monday through Thursday, collaborating with one another and the firm's full-time employees. Her supervisor encourages the interns to eat in the lunchroom to better network within the office. Gwiazda is already planning to use her connections during her senior year: She will be president of Muhlenberg's Accounting Society, and she hopes to bring some of her Withum contacts to campus to speak to fellow students about opportunities outside the "Big Four" accounting firms.
Her internship has already given her a better sense of what such a career would be like: "It's good to see what I've been learning [at Muhlenberg] come to life and how I can apply the things I've learned and see it in action," she says. "As I continue to get experience through the internship, I'm learning more about what accountants do in real life and not just the book and education side of it."
She describes her evening jobs as a "full-circle moment," being able to work in programs that shaped who she is today.
"When I found Muhlenberg, the first thing they said was, 'You can do anything you want,'" she says. "I knew this was a place I could do everything that I am interested in, regardless of whether it makes sense to other people … Being able to do both [accounting and dance] at home and at school has been super, super fun. I get to use all parts of my brain."