Kennedy Kanagawa '08 Makes Broadway Debut in "Into the Woods"
He is the puppeteer behind Milky White, the cow that was a static prop in the show's original 1987 run.
By: Meghan Kita Wednesday, August 17, 2022 01:12 PM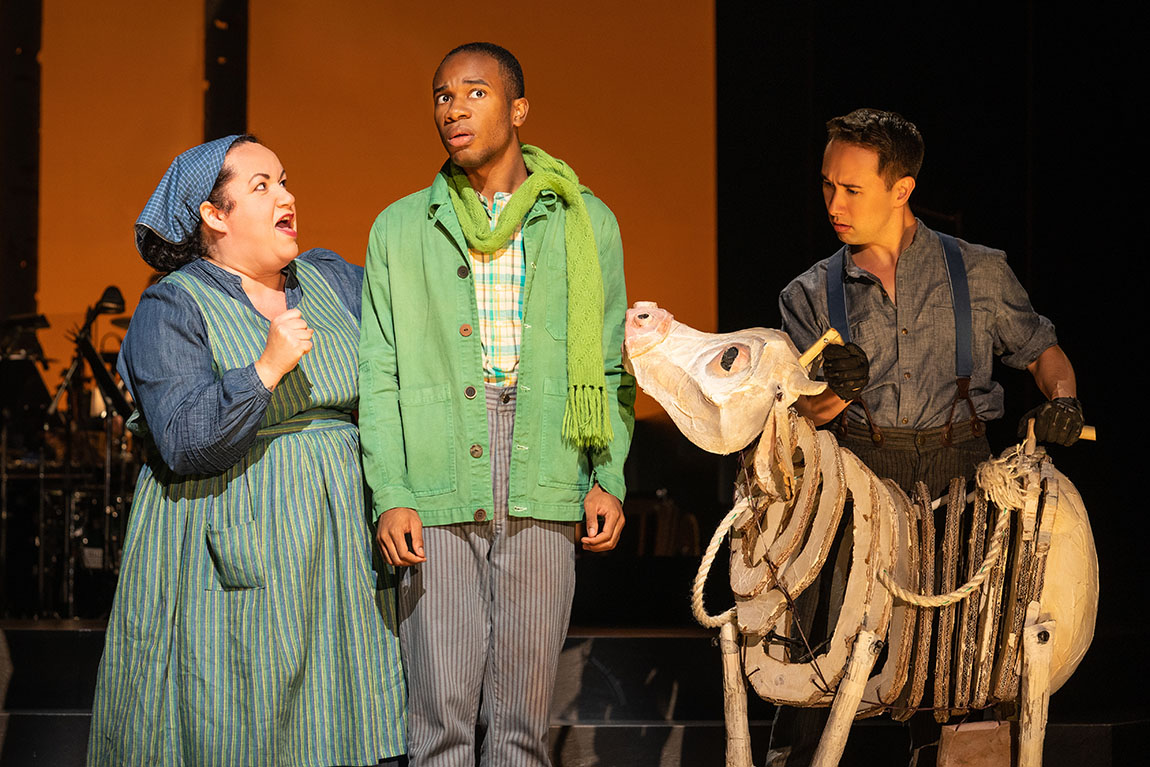 Kennedy Kanagawa '08 (right) performing with Milky White in "Into the Woods" on Broadway. Photo by Matt Murphy & Evan Zimmerman for MurphyMade
Like many self-described "theatre kids," Kennedy Kanagawa '08 aspired to perform on Broadway. He held onto that dream at Muhlenberg, where he was a theatre major, and as he moved to New York City after graduation. There, he realized that auditioning gave him severe anxiety. He tried to quit acting three separate times, but he always found himself drawn back to the stage.
"I eventually came to this very Zen moment of realization," he says. "I am not doing this for the end goal of being on Broadway. I am just happy performing … As soon as I made peace with that, I ended up making my Broadway debut."
Kanagawa is the puppeteer behind Milky White, the cow in the revival of Into the Woods at the St. James Theatre. His performance has earned praise in The New York Times and The Washington Post. The show's Broadway transfer was announced at the end of May after a two-week run as part of the Encores! series at New York City Center. The puppet's designer, James Ortiz, recruited Kanagawa to the show—no anxiety-provoking audition required.
"He and I had worked together on a new show that was in development. That show didn't have any puppetry but it was a lot of physical theatre, which is kind of puppet adjacent," says Kanagawa, who had no puppetry experience before this show. "I think that because that was similar, he was like, 'You can probably do this.' He actually [direct messaged] me on Instagram and said, 'Are you free in May?'"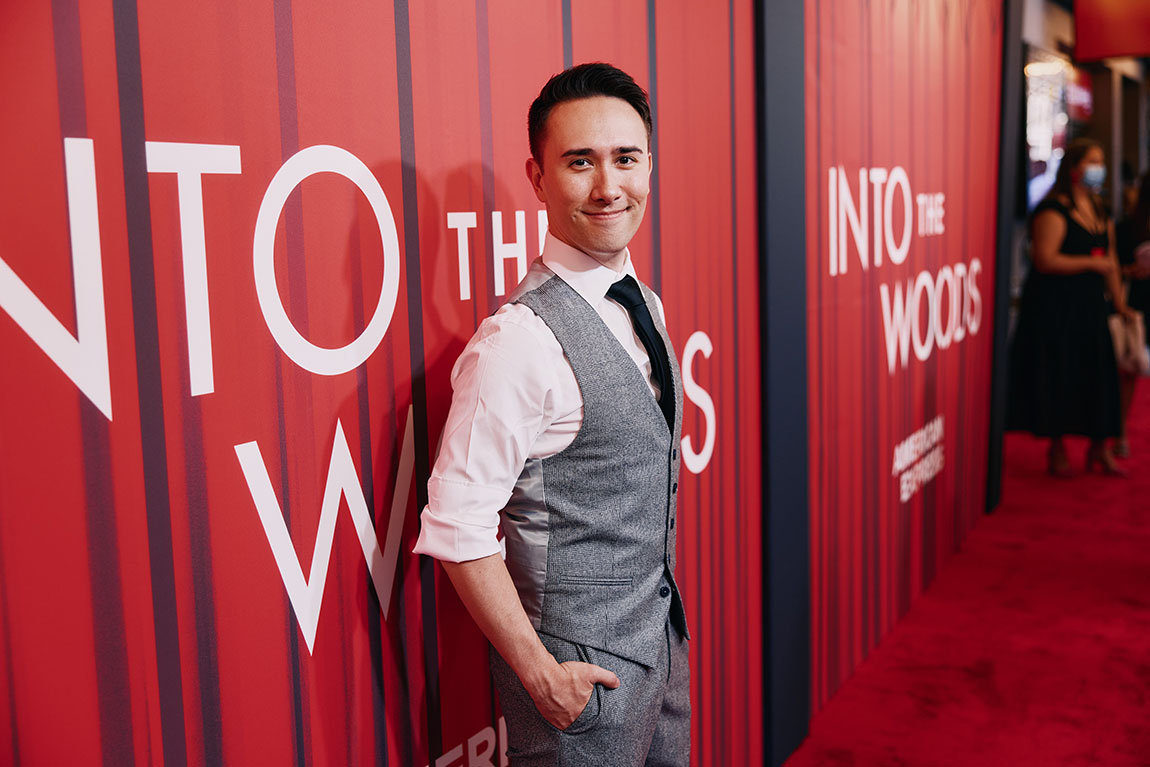 Photo by Emilio Madrid
In the original Broadway run of Into the Woods, Milky White was a static prop that was wheeled in and out of scenes. She has no lines or cues in the script, so Kanagawa and Ortiz worked together to determine how to bring her to life.
"Cows are not the most animated of creatures, so we started modeling her movement and behavior closer to that of a dog or a cat. My goal was to help audience members see their pet in Milky White and project that personal attachment," Kanagawa says. "I think that's been pretty successful. A lot of people are like, 'Oh my gosh, you reminded me of my dog.'"
Kanagawa learned the show was transferring to Broadway midway through its Encores! run, and he "totally freaked out." Previews began in late June, and the run was recently extended through October. Kanagawa, who describes Into the Woods as his "favorite show of all time," is savoring the opportunity to be part of its return to Broadway.
"The book writer of Into the Woods, James [Lapine], said something that really resonated at the end of our rehearsal process, which was that Into the Woods seems to always come around when the world needs it," says Kanagawa, noting that it premiered at the height of the AIDS epidemic, returned to Broadway for the first time shortly after 9/11 and is now back "when the world is fraught with conflict and we're in the middle of the pandemic … Stephen Sondheim has written a show that is chock full of beautiful messages that really are healing. You could flip through the script, point to a page and find something so profound you could probably get a tattoo of it on your body. [The show] is a big comfort to people."