Muhlenberg to Host Reading with Writer Laurie Stone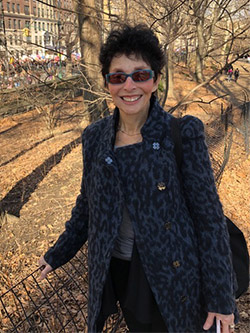 Stone will visit campus on Thursday, April 7.
Thursday, March 24, 2022 03:03 PM
The Creative & Professional Writing Program and the Department of English Literatures & Writing are bringing prose writer Laurie Stone to Muhlenberg on Thursday, April 7, for a reading and book signing. The event will take place at 7:00 pm in Moyer Hall's Miller Forum and is free and open to the public.
Stone is the author of six books, including 2022's Streaming Now: Postcards From the Thing That Is Happening and 2020's Everything Is Personal: Notes on Now. Stone worked as a writer for The Village Voice, a theatre critic for The Nation and as critic-at-large for NPR's Fresh Air. She has received the Nona Balakian Citation for Excellence in Reviewing from the National Book Critics Circle and two grants from the New York Foundation for the Arts.
Stone's appearance is part of the Writers-at-Muhlenberg series, in which established writers visit campus, attend classes, offer writing workshops and participate in readings.