Rising Senior Enjoys the Benefits of Her Hybrid Public Relations Internship
Being in the office at Linda Gaunt Communications helps Brooke Leon '23 make connections with full-time employees and learn about the parts of the business that take place in person.
By: Meghan Kita Monday, July 18, 2022 09:46 AM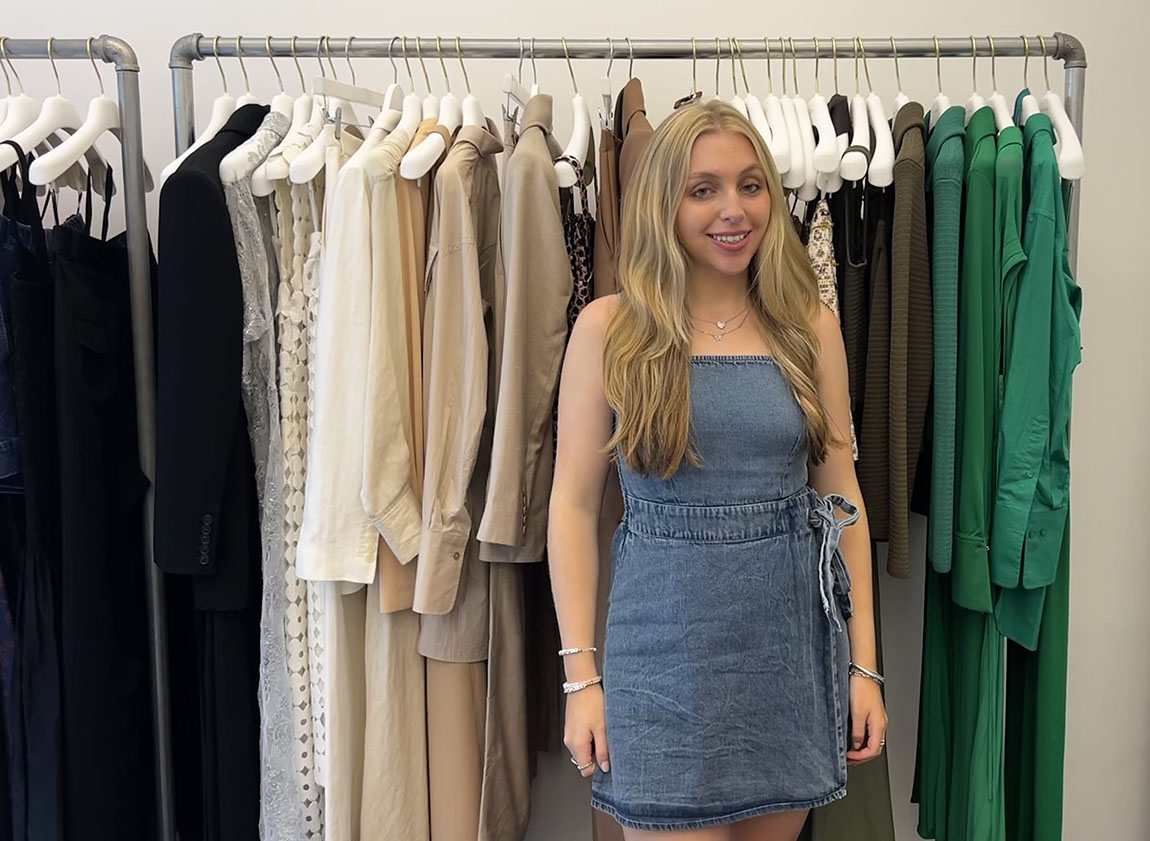 Brooke Leon '23
While Brooke Leon '23 has had internships before, the one she has this summer, at the New York City-based public relations agency Linda Gaunt Communications, is the first that isn't fully remote. She's in the agency's office on Mondays and Fridays, shadowing employees, pulling clothing and products for clients and helping in a more hands-on fashion than she has been able to in the past.
"The most valuable thing I've taken away from this internship [so far] is how closely I've been able to work with the other people on my team because of the in-person connection," says Leon, a media & communication major and Jewish studies minor. "With Covid, it was really hard to get those interpersonal relationships."
Leon knew about Linda Gaunt Communications from her research into top PR firms in the country, so when she saw an internship opening there on PR Net, a job-seeking site for public relations professionals, she applied. Among the agency's clients are Bulgari Hotels & Resorts, SPARC Group (which includes Aéropostale, Lucky Brand and Nautica) and Todd Snyder, plus a dozen or so others.
Leon works from home Tuesday through Thursday, building media lists, assembling documents with a brand's recent media mentions ("clipping") and completing other tasks she'd be expected to do as an entry-level account coordinator.
"What's really nice about this internship is they have mini-seminars throughout the duration," she says, noting that she's learned more about creating media lists, clipping and pitching clients to the media from these seminars.
Her internship ends next month, and by the time she's finished, she'll be able to have a recognizable agency name on her resume and a variety of skills she'll need no matter where she ends up: "I want to be able to learn as much as possible through the internship and bring as much value as possible to the company to put me in a really good place for when I'm applying to jobs," she says.