In Memoriam: Franz Birgel
Professor Emeritus of German and Film Studies Franz Birgel died on Friday, July 1. Birgel will be remembered in a memorial service on September 3 in Muhlenberg's Gideon F. Egner Chapel.
Thursday, August 25, 2022 09:10 AM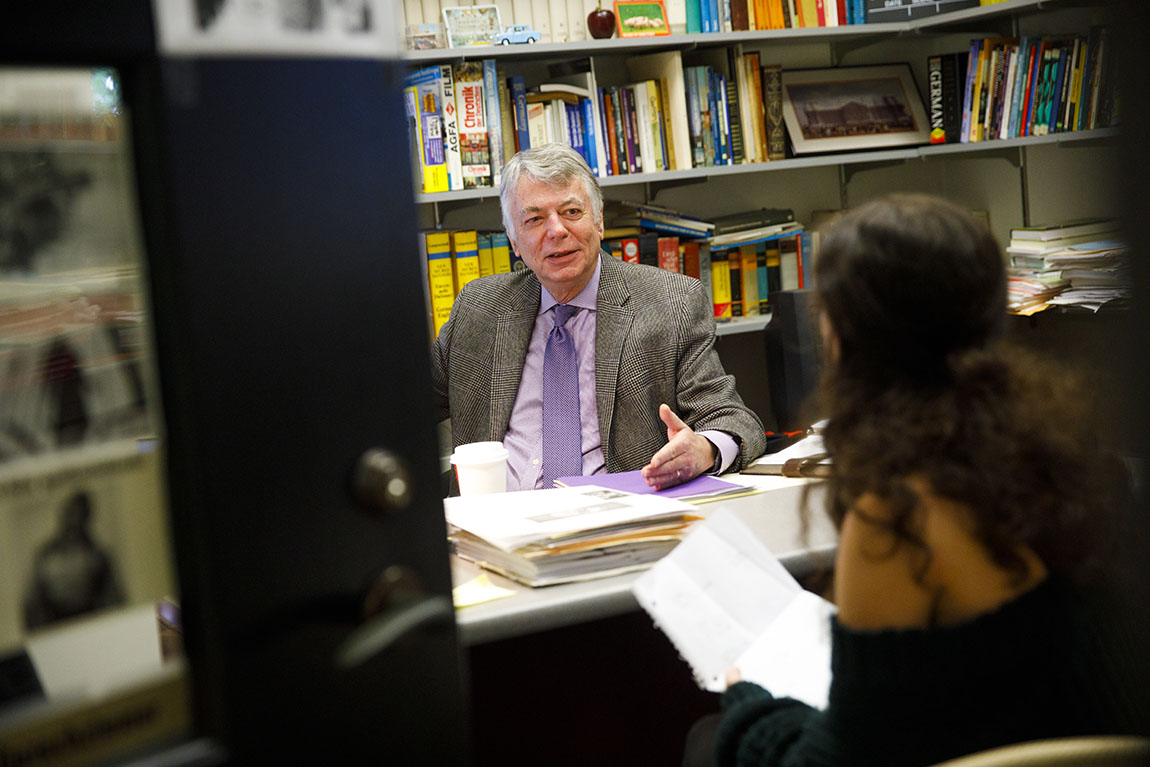 Professor Emeritus of German and Film Studies Franz Birgel in 2017. Photo by Gaylor Photography
The memorial service for Professor Franz Birgel will be held on Saturday, September 3, at 10 a.m. Livestream available here
For nearly 30 years, Birgel served as a German professor in Muhlenberg's Department of Languages, Literatures and Cultures (LLC). He earned his bachelor's from La Salle College and his master's and doctorate degrees from the University of Pennsylvania. Prior to his work at Muhlenberg, Birgel taught at Bryn Mawr College, Haverford College, Villanova University and Temple University. He joined the Muhlenberg faculty in 1993 and retired in 2021.
Birgel began his childhood in Austria and emigrated to the United States with his family at age 7. He grew up in Philadelphia and, while he largely stayed local for his education, he traveled to Munich on a Fulbright scholarship during his time as a student. There, he immersed himself in German art, music and culture. His time in Europe had a profound effect and inspired him to lead summer study abroad programs throughout his academic career.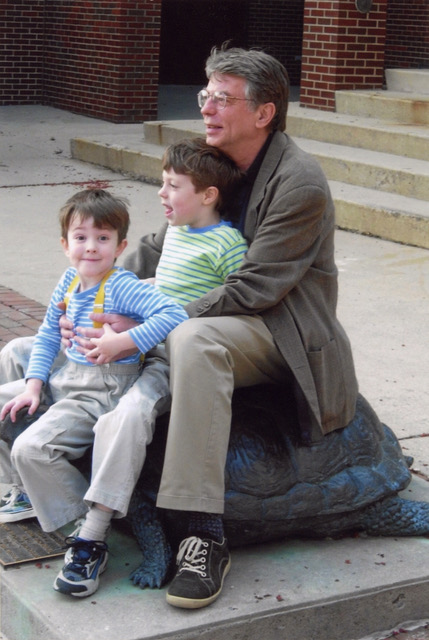 He found his professional home at Muhlenberg College in 1993. He was among the founding faculty of the interdisciplinary Film Studies Program, which was established in 2006. He spent many years teaching German language, literature and drama as well as film studies courses. He was passionate about his fields of interest and often found places where they intersected. He taught courses on film noir, a genre with many German directors who emigrated to the United States, and Westerns, an American genre that became popular in Germany and led to the creation of German Westerns. He would seek out German films that were not distributed in North America and share them with colleagues, enhancing the cultural life of the College. He was an active participant in departmental discussions of curriculum and believed strongly in the educational value of LLC courses.
Birgel was a gifted teacher who encouraged his students to become global citizens who embrace other cultures and points of view. His colleagues remember him as both affable and outspoken and as a committed educator who cared deeply about his students. He had a passion for good language and wanted his students to learn to express themselves well, in German and in English. His encyclopedic knowledge of film powered his film studies classes, which were often structured as four-hour evening blocks: a film viewing followed by a short break followed by a discussion. He also published articles and edited books on a range of topics, from German philosophy and literature to the history of German cinema, WWII propaganda films and the Western and film noir genres.
Colleagues also remember his dry sense of humor, his night-owl tendencies and his distinctive presence on campus. His German parents and time spent abroad imparted a European quality to him, which came through in his appreciation of good food, his refined sense of style and his general comportment.
Birgel is survived by his wife, Carey; his sons, Willem '22 and Lukas '24; uncles; cousins; parents-in-law; and a brother- and sister-in-law.