In Memoriam: Judy Parker
Adjunct Lecturer of Physics Judy Parker died on Monday, September 26. Parker will be remembered in a celebration of life to be held on November 6 in Muhlenberg's Gideon F. Egner Chapel.
By: Meghan Kita Wednesday, November 2, 2022 02:24 PM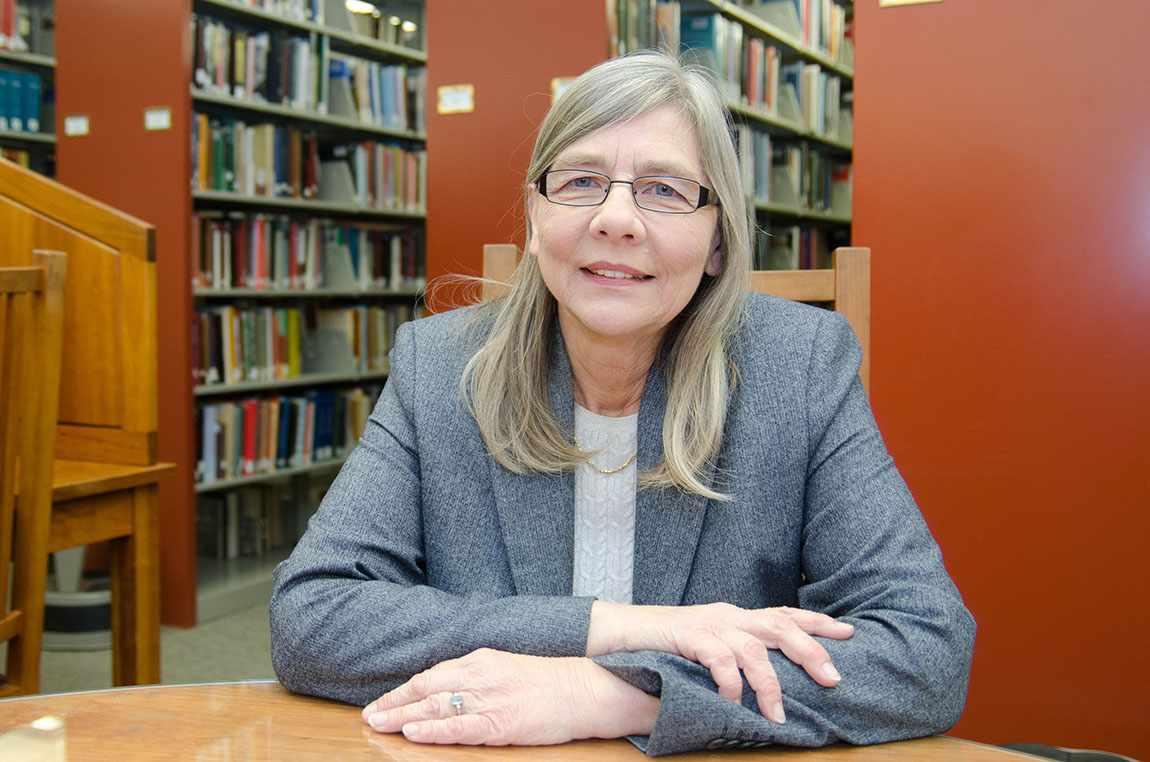 Adjunct Lecturer of Physics Judy Parker
The celebration of life for Parker will be held on Sunday, November 6. Music will begin at 1:15 p.m. and the service will begin at 1:30 p.m.
Parker taught courses in physics and astronomy at Muhlenberg for more than 20 years, for day students as well as students in the School of Continuing Studies. She was a graduate of Purdue University and Columbia University. She also taught at Columbia, Penn State Berks and Kutztown University. Prior to her time with the College, she spent more than two decades with 3M in St. Paul, Minnesota, first working in the research and development area and then designing and delivering training programs for the growing global technical community in Europe and Asia.
At 3M, she initiated a Women in Science program, and she continued to promote women's involvement in STEM throughout her teaching career. Additional professional interests included the effective use of technology in teaching and learning and the engagement of the public in science. She was involved with the Lehigh Valley Amateur Astronomical Society and she served as a local science fair judge, encouraging her colleagues to join her in participating.
On campus, she was known for her love of teaching and her dedication to ensuring her students would have great experiences. For example, she advocated for providing her astronomy students with access to the Skynet Robotic Telescope Network, which would allow them to take their own images and video of space.
She was an early adopter of technology and was the first Muhlenberg faculty member to offer an online course (Astronomy, in 2014). Colleagues recall her willingness to share her technical knowledge, including when the pandemic forced everyone to teach virtually.
She was a member of the Sigma Pi Sigma physics and astronomy honor society, and she participated in each of Muhlenberg's induction ceremonies for new students.
On a personal level, colleagues and friends remember her as being joyful and quick to laugh, with a great sense of humor.
Survivors include one sister, Betty Zak. Parker was predeceased by her parents and a daughter.