New Student Film Festival November 18 & 19
The inaugural First Peak Film Festival, which will be held at Allentown's historic Civic Theatre, will feature Muhlenberg student films and include awards and talkbacks with the filmmakers.
By: Kristine Yahna Todaro Friday, November 4, 2022 07:46 AM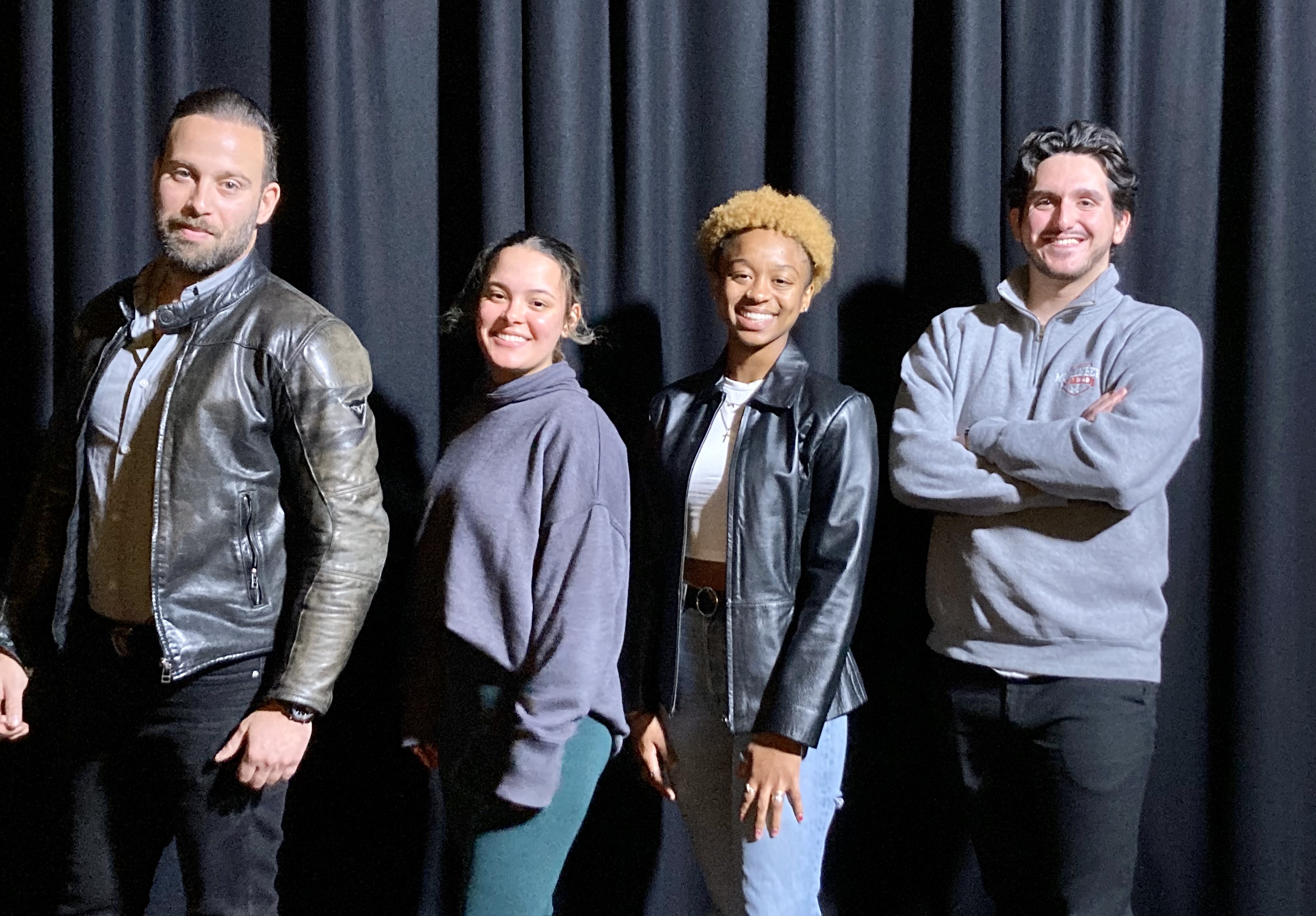 Event organizers include, left to right, Assistant Professor of Film Studies David Romberg, Kayla Rivera '23, Amira Jackson '24 and Joe Romano '23.
A new two-day Muhlenberg College film festival, First Peak, will be held 7–9 p.m. on Friday, November 18 and 1–3 p.m. on Saturday, November 19 at Theatre514 of the Civic Theatre, 514 N. 19th Street in Allentown.
The event is open to the public and free if reservations are made prior to November 18. Reserve tickets here. On November 18 and 19, the Civic Theatre's normal ticketing prices will apply.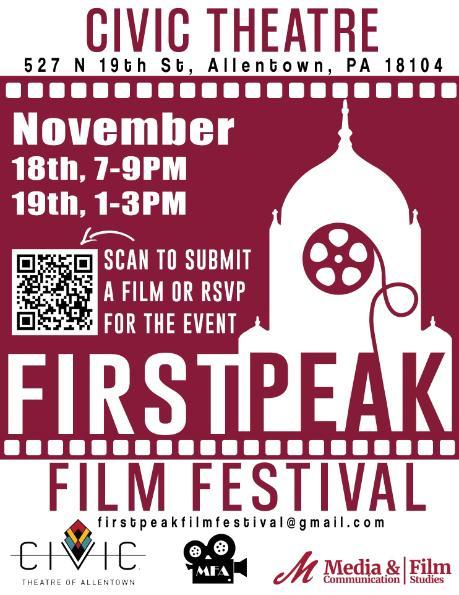 The College's inaugural film festival will feature student productions and is sponsored by the Media & Communication and Film Studies Departments in collaboration with the Muhlenberg Film Association and Allentown Civic Theatre.
The festival is accepting submissions from all Muhlenberg students, regardless of area of study, until Monday, November 7 at 11:59 pm. It's free to enter and the film must be made during the student's time at the College.
Categories for film submissions are documentary, experimental, narrative, fiction and episodic (pilots, shows, and web series) that are under 30 minutes. Accepted films will be notified by November 11.
The organizers plan to make the festival an annual event to encourage and showcase student filmmaking and expect to open it up to all Lehigh Valley Association of Independent Colleges (LVAIC) students beginning next year.
Learn more: @firstpeakfilmfestival or [email protected]