One Student's Job Shadow Experience at a Fertility Center
Or-El Ankori '25 spent a day learning about in vitro fertilization from Evelyn Neuber '87.
By: Grace Oddo '22 Friday, March 11, 2022 03:13 PM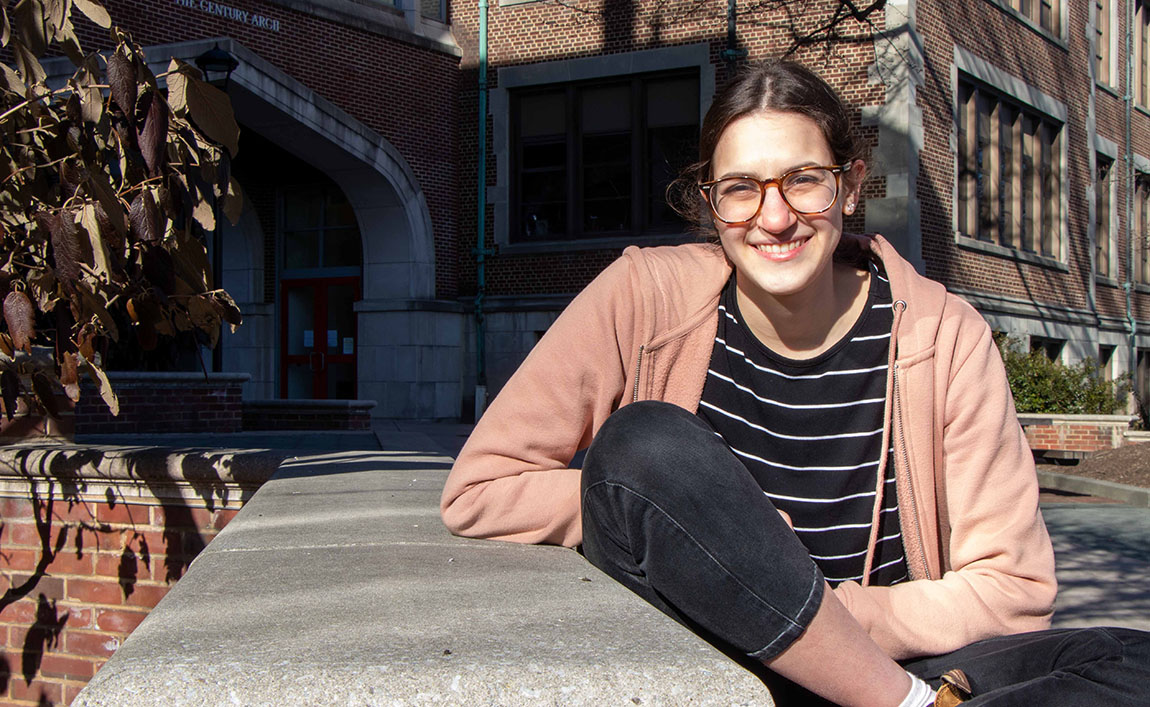 Or-El Ankori '25. Photo by Anaya Battle '22
Or-El Ankori '25, a double major in neuroscience and public health, completed a job-shadow day during winter break at The Center for Advanced Reproductive Services in Farmington, Connecticut. Ankori was connected to this opportunity through the Career Center's Shadow Program, which allows students to shadow an alum in a field of their choice. She was connected to Evelyn Neuber '87, who serves as clinical director for the fertility center. Here's what Ankori had to say about her experience:
Why were you interested in shadowing?
I wanted to shadow over winter break in order to get a sense of what a job in the sciences would look like. I chose this shadowing spot specifically because it was tied to causes that I care about, like women's reproductive health.
What did your shadow experience entail?
We talked about [in vitro fertilization (IVF)], the process and technologies behind it as well as job-specific questions I had for [Neuber]. We took a tour of the clinic and the lab, put on scrubs to enter the operation room and IVF lab and counted some sperm in the andrology lab.
What was the highlight of your shadow experience?
My favorite part about my shadowing experience was getting to ask questions of my shadow host. She was very attentive and we quickly developed a conversation that was guided based on my interests, which I thought was very special. We talked for about an hour straight just about the job and career experience, but my favorite was talking about the larger, moral implications of what the IVF lab does and how it helps people every day.
How did this experience shape your understanding of what you want to do after Muhlenberg?
I loved this shadowing experience because it exposed me to the extent of science in conjunction with medicine. I thought it was really special to be exposed to a job that combines both clinical and research experiences, in which both doctors and scientists work to practically better the lives of their patients.