Increasing Access to Postgraduate Education
Hannah Turner '19 works at Leadership Brainery, which seeks to dismantle systemic exclusion of marginalized groups in grad school and the workforce.
By: Grace Oddo '22 Tuesday, February 22, 2022 08:41 AM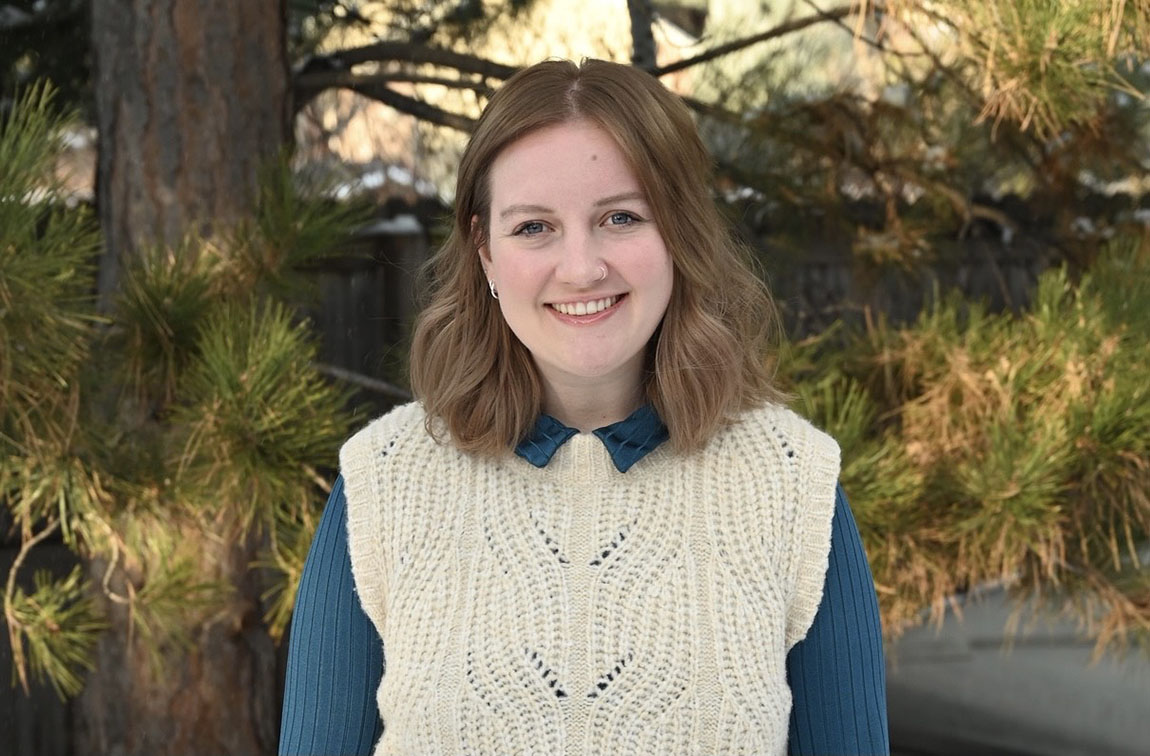 Image courtesy of Hannah Turner '19
Hannah Turner '19 has only been in her position, as a program manager at the nonprofit Leadership Brainery, for about a month. Still, she's already seeing the impact of her work, which involves connecting prospective grad students from underrepresented backgrounds to graduate school mentors, recruiters and admissions professionals.
"I get emails from folks saying that they are so thankful for this organization, and getting to see that [Leadership Brainery] is making a difference in their lives has been so exciting and humbling," says Turner, who was a media & communication and theatre double major with a minor in history at Muhlenberg.
Leadership Brainery, a nonprofit organization in Boston that aims to increase access to postgraduate education and workforce leadership opportunities for underrepresented populations, was founded in 2018. It works with students of color, LGBTQ+ individuals and other demographics that are systematically excluded from such opportunities. Leadership Brainery bases its work in its Theory of the Change: "With greater resources and access to inclusive networks and advanced education, BIPOC [Black, Indigenous, people of color] communities can leverage higher-wage careers to establish financial stability and reinvest in their communities to create generational prosperity, thus closing wealth and opportunity gaps."
Turner heard about Leadership Brainery through a friend in her master's program at Boston University, where she graduated with a degree in media science in 2021. She began working at the nonprofit as a communications intern last September. "As someone who wants to work in academia in the future, it was essential for me to learn how to serve underrepresented students and make sure the classrooms started looking more like the world." Turner says.
Turner's job title is the Dear Future Colleague (DFC) program manager. Founded by Harvard Law student Nancy Fairbank, DFC is a mobile and desktop platform Leadership Brainery acquired in 2021. It's designed to connect prospective graduate and doctoral students with mentors, graduate school recruiters and other admissions professionals. Through Leadership Brainery, DFC has partnerships with 13 graduate schools, and DFC has served more than 500 mentees since its founding, according to Turner. DFC also connects students to scholarships, leadership opportunities and jobs.
Turner leads workshops and conversations about diversity, equity and inclusion with Leadership Brainery's partner institutions. Another aspect of Turner's job is matching students with mentors, based on either personal attributes or which affiliations they'd like their mentor to have: "For example, if a Hispanic student wants to be a lawyer, I'll make sure to match them with a Hispanic lawyer," Turner says. "It's important that these people are seeing others in the field who look like them."