Muhlenberg College Democrats Host First Lady Biden and U.S. Representatives Wild, Dean
The reelection campaign for U.S. Representative Susan Wild was invited by student group the Muhlenberg College Democrats to hold the event on the College's campus on Wednesday, November 2.
By: Bill Keller Thursday, November 3, 2022 08:33 AM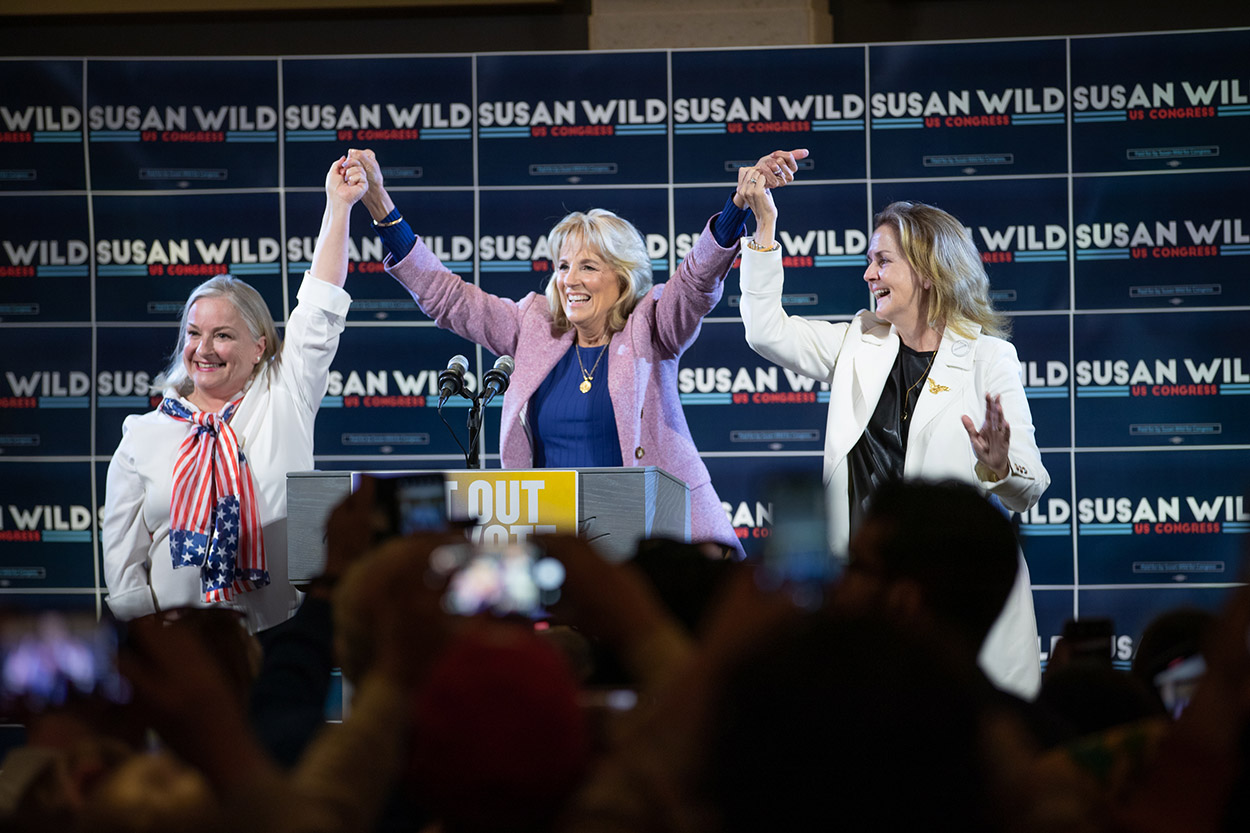 First Lady Jill Biden (center) joins hands with U.S. Representative Suan Wild (left) and U.S. Representative Madeleine Dean (right). Photos by Marco Calderon.
More than 175 people crowded Moyer Hall's Miller Forum to hear from incumbent United States Representatives Susan Wild (Pennsylvania's 7th congressional district) and Madeleine Dean (Pennsylvania's 4th congressional district). First Lady Jill Biden joined the event in support of Wild and Dean, sharing her perspective on the critical nature of this year's elections.