WMUH Presents King Crimson Documentary
The WMUH screening of the documentary examining 50 years of the pioneering prog rock band is among the few available in the U.S.
By: Sarah Wojcik Friday, October 14, 2022 08:47 AM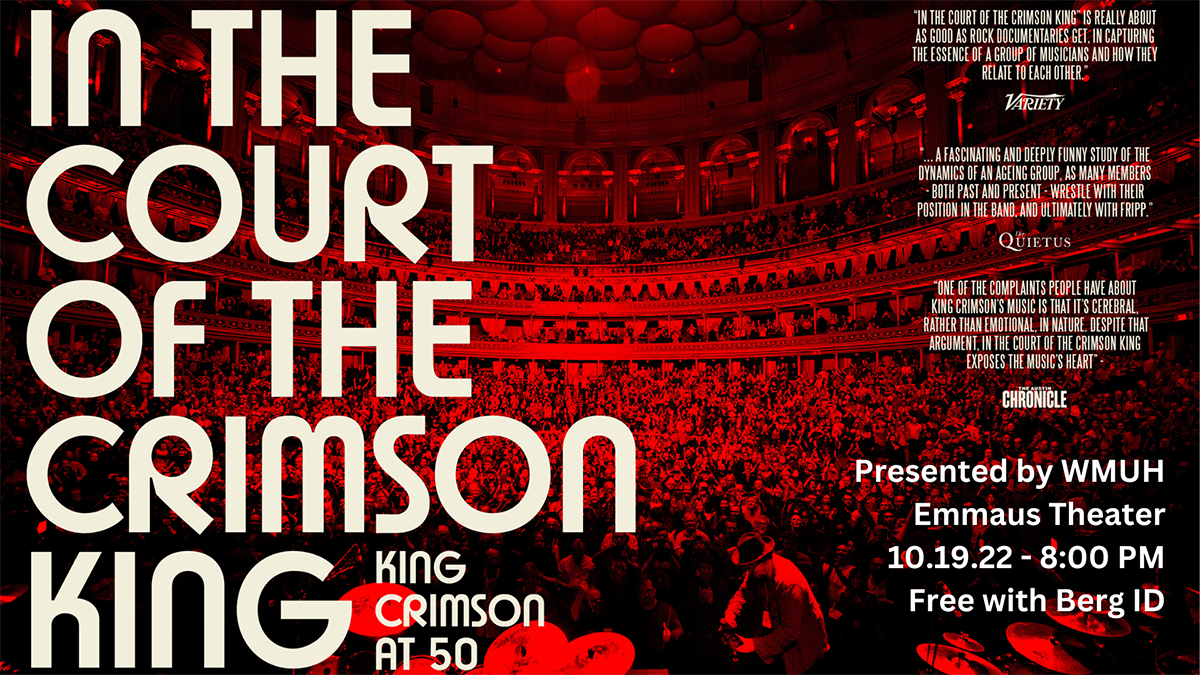 A little over 50 years ago, King Crimson burst onto the music scene with a strange, sprawling and dramatic sound that would create an enduring influence, birth a new genre and change music. A critically-acclaimed documentary examining the intricacies of this one-of-a-kind rock band will be screened in select theaters for one day only, including at the nearby Emmaus Theater, thanks to WMUH.
Tickets are available for what will be one of the few U.S. screenings of In the Court of the Crimson King: King Crimson at 50 for 8 p.m. Wednesday, Oct. 19 at the Emmaus Theater. Tickets are free for those with a Muhlenberg ID and can be pre-purchased with a code. Please contact WMUH General Manager Paul Krempasky (paulkrempasky@muhlenberg.edu) to receive the code for admission.
Premiered at SXSW in early 2022, the documentary has been praised by critics as an intimate, funny and moving look into a band that has amassed a cult following and changed the course of rock music. Reviewers have said the film's focus spreads beyond the specifics of King Crimson and their intrapersonal struggles into a more universal study of what it means to work as an artist.