A Hands-On Experience With History
Students utilized rare books from the Trexler Library archives in their coursework.
Tuesday, March 14, 2023 02:30 PM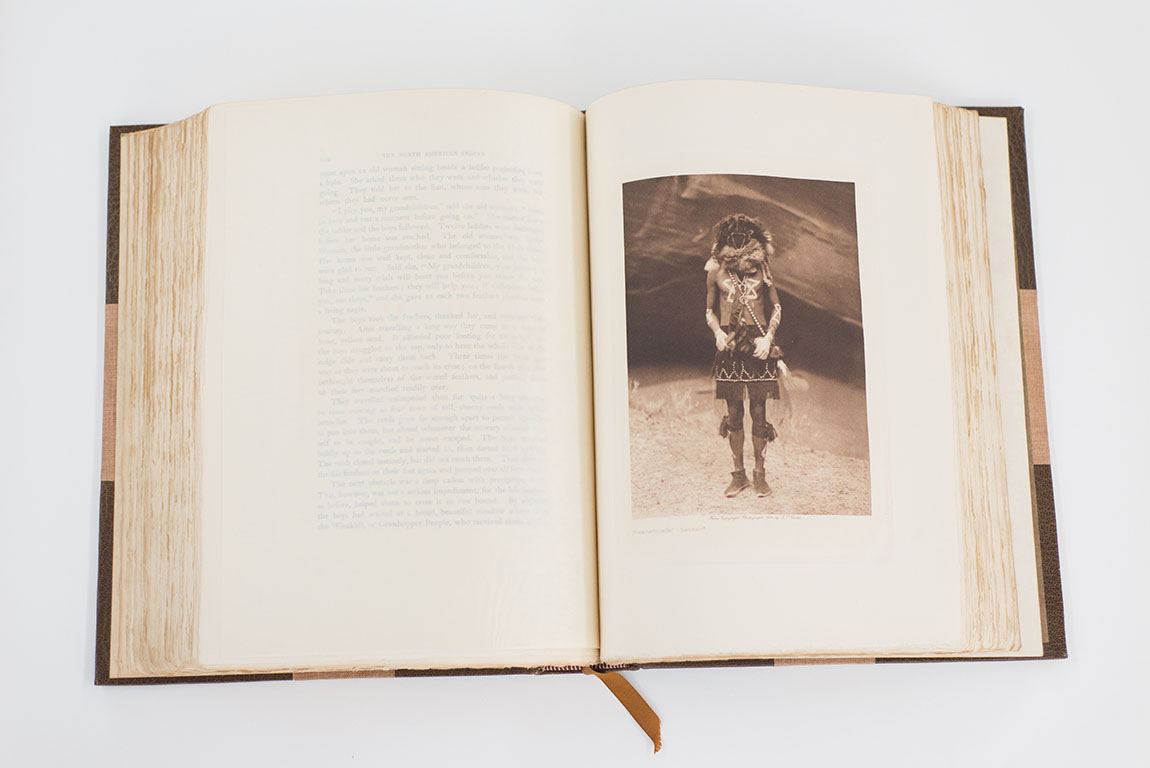 One of the 20 volumes of "The North American Indian" by Edward Curtis held by Trexler Library
Trexler Library holds one of the masterpieces of 20th-century publishing: a complete set of The North American Indian by Edward Curtis. This 20-volume set, together with the accompanying 20 portfolios of additional photographic images, provides a matchless documentary record of the cultures of the Indigenous peoples of North America. The volumes were published from 1907 through 1930. Financial constraints resulted in fewer than 300 sets being printed. Muhlenberg's copy was originally owned by General Harry C. Trexler.
Assistant Professor of History Jacqueline Antonovich utilized the set in her History of the American West course last fall. In the course, students examine the experiences of Indigenous peoples under colonization, including the pressure for them to assimilate into Anglo-normative culture. At the same time, Native American culture was often romanticized and seen as something that needed to be "preserved," as exemplified by the Curtis collection.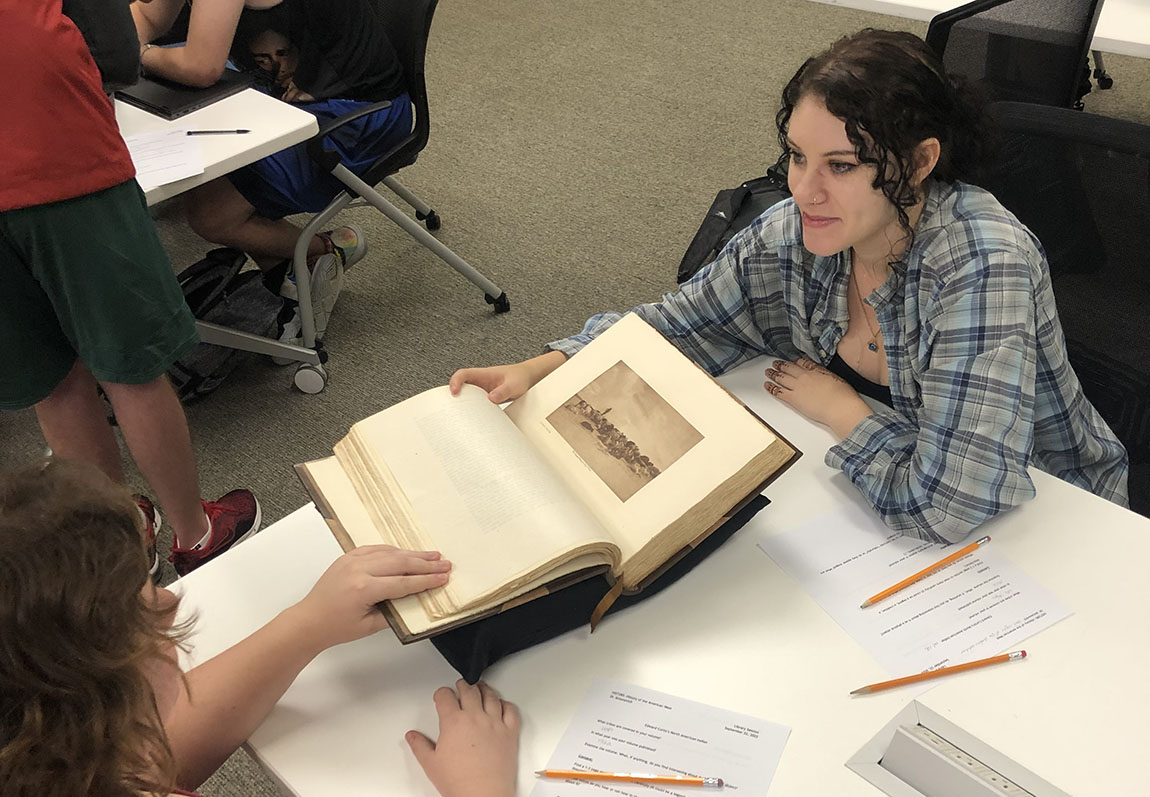 Amina Beasley '23 works with the archives as part of Antonovich's class.

Through more than 1,500 images, together with recounted folktales, legends, traditions and ways of life, students were able to analyze the depiction of the lives of the Indigenous peoples as captured by Curtis. They considered questions like: Can we trust that Curtis is a reliable narrator? Can we find resistance to colonization (and to Curtis himself) from Indigenous peoples within the collection? What does it mean that this collection was only available to people of great wealth if the goal was to preserve culture?
"One of the things I love about working at Muhlenberg is the opportunity to work with our talented librarians and our surprisingly rich archival collection," Antonovich says. "[Special Collections & Archives Librarian] Susan [Falciani Maldonado] is really fantastic at pinpointing how our collections might enrich the courses we teach."