Centennial Conference Is the 2022 NCAA Division III LGBTQ Conference of the Year
Muhlenberg College has been a member of the conference since its inception in 1981.
Thursday, January 19, 2023 01:40 PM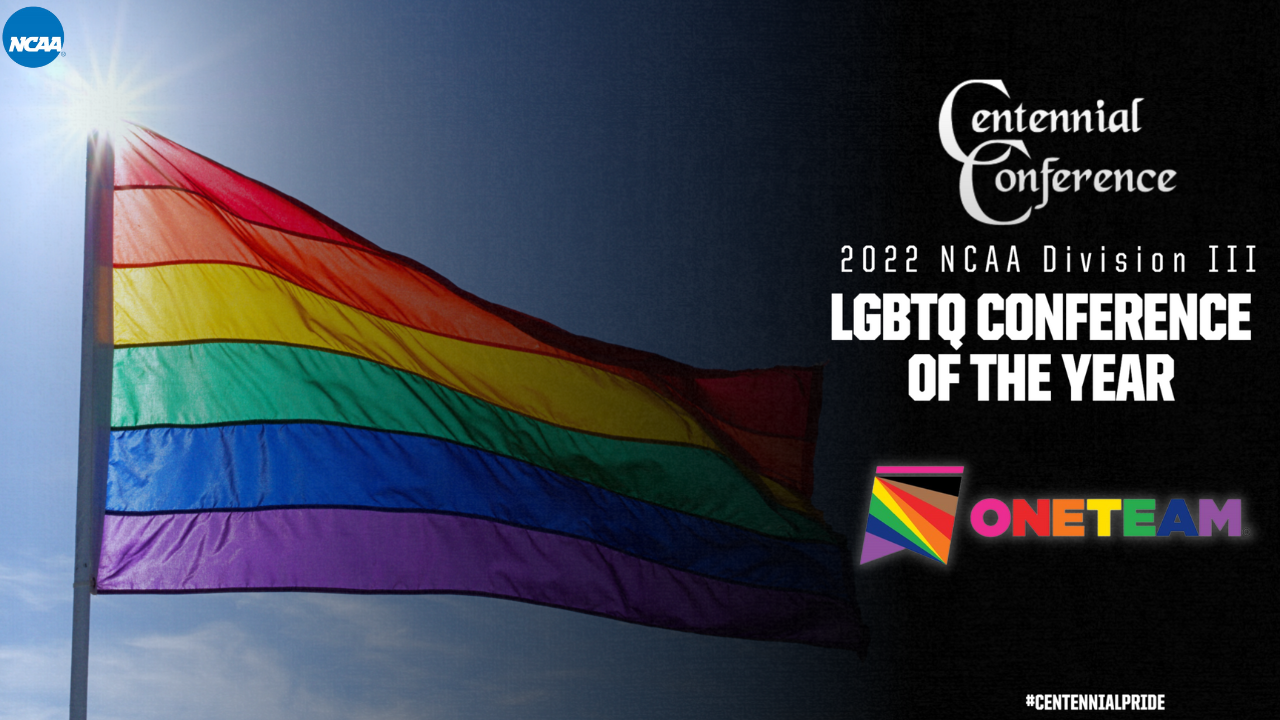 Photo courtesy of the NCAA and the Centennial Conference
The Centennial Conference has been named the inaugural recipient of the honor, which is awarded by the NCAA Division III LGBTQ Working Group. The distinction was announced last week at the 2023 NCAA Convention in San Antonio, Texas.
According to the Centennial Conference announcement, the member institutions have "...committed to numerous actions including enhanced education, policy development, Athletics Diversity and Inclusion Designee participation, and engagement with Athlete Ally, a nonprofit LGBTQ athletic advocacy group. The Student-Athlete Inclusion Policy is one of the latest steps in the conference's commitment to creating, sustaining, and supporting a culture of diversity, equity, and inclusion. This policy includes inclusive practices within the conference, resources, DEI contacts for each of the 11 member institutions, and the most up-to-date information on ensuring full participation for trans and nonbinary student-athletes."
"We are proud to be charter members of the Centennial, a conference that is so deeply committed to providing all of our athletes with an inclusive and engaging experience," says Lynn Tubman, director of athletics at Muhlenberg College. "We share the same values at Muhlenberg and are grateful that these values have been upheld, celebrated and recognized by the NCAA."
"I am proud to be queer in a Conference that celebrates diversity and inclusion and is paving the way for change in rules, structures and mindsets across the NCAA," says Jem Berney, a nonbinary varsity cross country and track athlete at Muhlenberg. "The Centennial Conference receiving the LGBTQ Conference of the Year Award is a physical manifestation of their persistent commitment to amplifying the voices of the queer community, voices that have been historically underrepresented in collegiate athletics."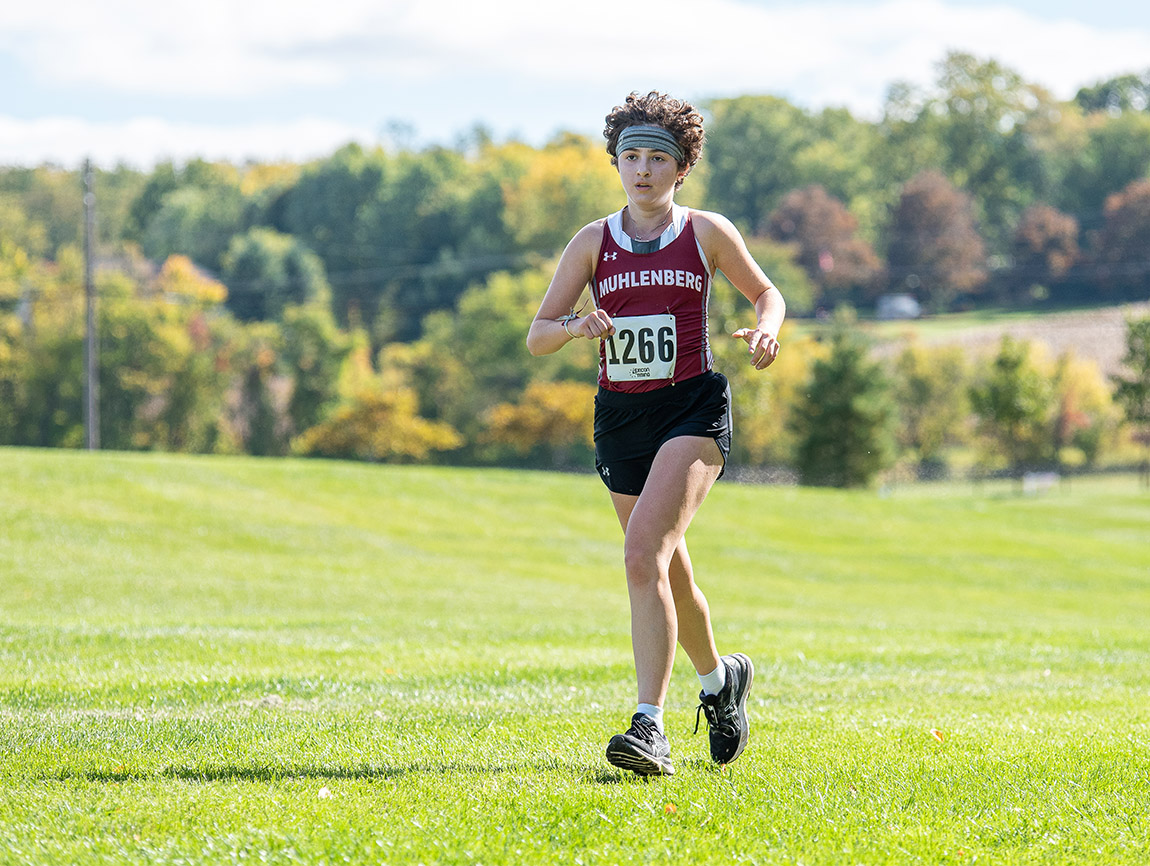 Above: Jem Berney '26 competes on the varsity cross country and track teams.
"I have great confidence and optimism that Muhlenberg College, as a member of the Centennial Conference, is the best environment for me to grow as an athlete, and continue to navigate my identity in a way that is welcoming and safe," they added. "This award celebrating LGBTQIA+ athletes makes me feel like I am in the right place and provides representation to younger queer athletes out there who are trying to figure out if college athletics will have a space for them. The answer is yes, it does; the Centennial Conference is the place!"
About Muhlenberg College Athletics
Muhlenberg College sponsors a comprehensive 22-sport intercollegiate athletics program. The Mules compete in the Centennial Conference in all sports and are members of the National Collegiate Athletic Association Division III and Eastern College Athletic Conference.