Muhlenberg in Photos: Students Host Allentown Elementary School for College Connect Program
Local children visited campus and participated in science, theatre and athletics as well as a Q&A about life in college.
By: Meghan Kita Thursday, March 23, 2023 09:57 AM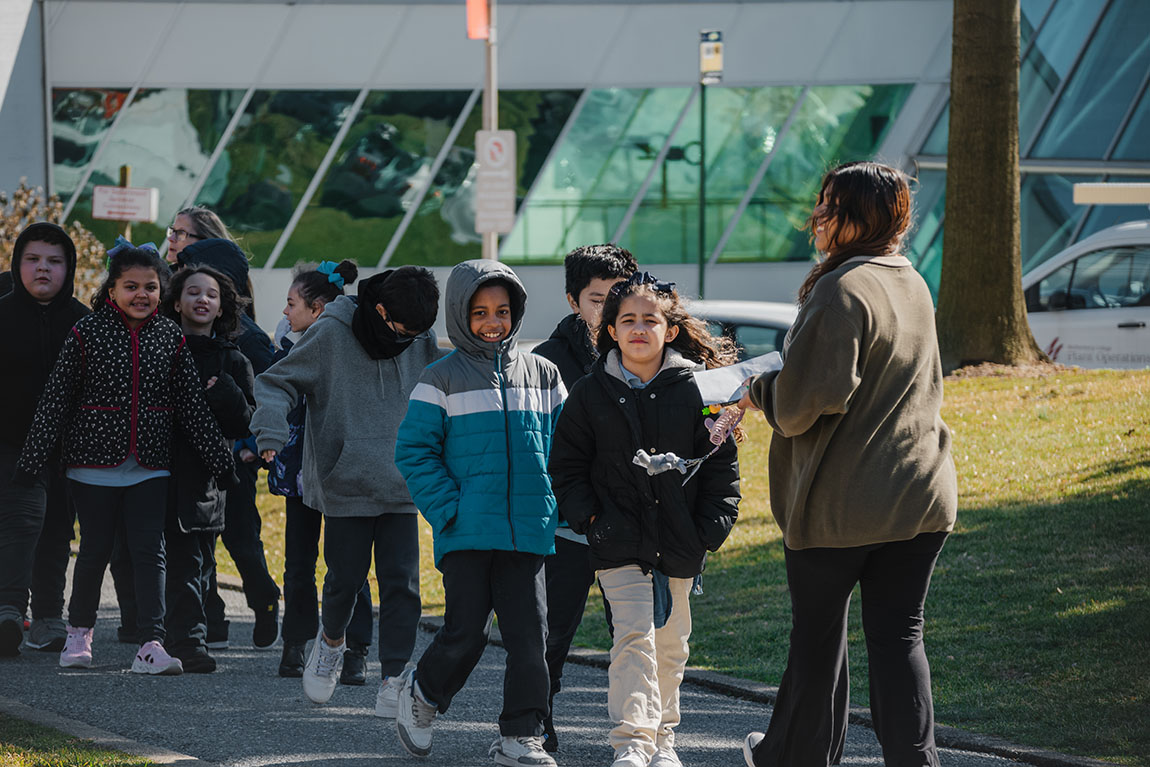 Hays Elementary School students walk from one station to another during their College Connect visit. Photos by Joe Romano '23
Last month, third-grade students from Allentown's Brigadier General Anna Mae Hays Elementary School came to campus for two hours to make connections with Muhlenberg students and experience some of what the College has to offer. The College Connect Program, which the Office of Community Engagement has been facilitating for more than 10 years, will host three Allentown elementary schools this semester.
"College Connect began with a request from an [Allentown School District] principal at one of our partner elementary schools," says Eveily Freeman, associate director of community engagement. "Once a kid has been to a college, has seen themselves there, it is easier to imagine the reality of such an experience in their own future."
The children spent 20 minutes at four different stations: a college Q&A in Seegers Union, a session with theatre activities in the Baker Center for the Arts, a science demonstration near the General's Quarters and a Mini Mules Athletics session led by student-athletes. See photos of the fun below.