Muhlenberg Chosen For Culture of Respect Collective Program To Address Sexual Violence On Campus
The two-year cohort will provide Muhlenberg College with valuable tools to evaluate and strengthen support, resources and prevention programming.
By: Sarah Wojcik Thursday, January 12, 2023 00:33 PM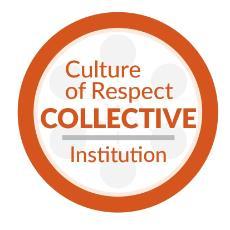 Muhlenberg College is joining a cohort of 13 colleges and universities from across North America that will assess the student climate around sexual violence and strengthen campus support for students as part of the National Association of Student Personnel Administrators' (NASPA) Culture of Respect Collective program.
The two-year program will guide participating institutions along a thorough self-assessment process that leads to targeted organizational change. Each cohort will have resources from an expert-developed public health framework, opportunities for cross-campus collaboration and peer-led learning to forge ahead with any needed changes in programming and policy.
This will be Muhlenberg College's first time participating in the program, and the timing could not have been more perfect, according to Jennifer Storm, Muhlenberg's director of equity & Title IX.
This spring the College is launching a Higher Eduction Data Sharing (HEDS), Sexual Assault Campus Climate Survey that will, for the first time since 2015, assess students' perceptions of the campus climate regarding sexual assault as well as perceptions around the College's response and resources. Additionally, Storm says student workers will be running a number of focus groups on campus to further explore the subject.
"It's wonderful that we will have these parallel efforts happening at the same time," Storm says. "We have the opportunity to take a fresh look at our policies and procedures."
Understanding student perceptions around sexual violence can help shape campus support and response to incidents as well as the messaging around the resources available. It can also provide guidance for the kinds of programming that would be most effective in prevention and awareness efforts, says Karmen Brown, associate director of prevention education.
"Each class that comes in is different in terms of what they know and what their experience is," Brown says. "I'm really interested in seeing and thinking about what programming really speaks to students. We have a finite amount of time to really get their attention, and we want to give them what they want and need to address these issues."
The first step in the Culture of Respect Collective program will be the formation of a campus leadership team, which will involve students, faculty and staff and is designed to break down silos that build up across campus.
Storm said it's important that Muhlenberg's policies and procedures reflect the very specific culture and needs of this particular campus community. And Brown notes that can only be accomplished by bringing many different voices together.
"We know that sexual violence touches everyone, but how it impacts those people can vary depending on their identity," Brown says. "All of these voices at the table help us to see what can truly work."
Muhlenberg's ability to adopt a reflective approach toward issues like sexual violence speaks to the institution's interest in bettering itself and the community, Storm says.
"On a college campus, time flies. You have all these good intentions to get people together and it can be really hard to do," Storm says. "Having this campus leadership team and having it for two years [with the resources from the Collective] will give us the time to have these conversations that would be so much harder to do in a smaller time frame."
"We need every aspect of our community to be informed, empowered and committed to ending sexual assault on campus."
---
About NASPA
NASPA—Student Affairs Administrators in Higher Education is the leading association for the advancement, health, and sustainability of the student affairs profession. NASPA's work provides high-quality professional development, advocacy, and research for 15,000 members in all 50 states, 25 countries, and 8 U.S. territories.