Muhlenberg College Hosts Writer and Artist Wayne Koestenbaum
The John D. M. Brown Lecturer series is presented by the College's Department of English Literatures & Writing.
Tuesday, March 21, 2023 10:58 AM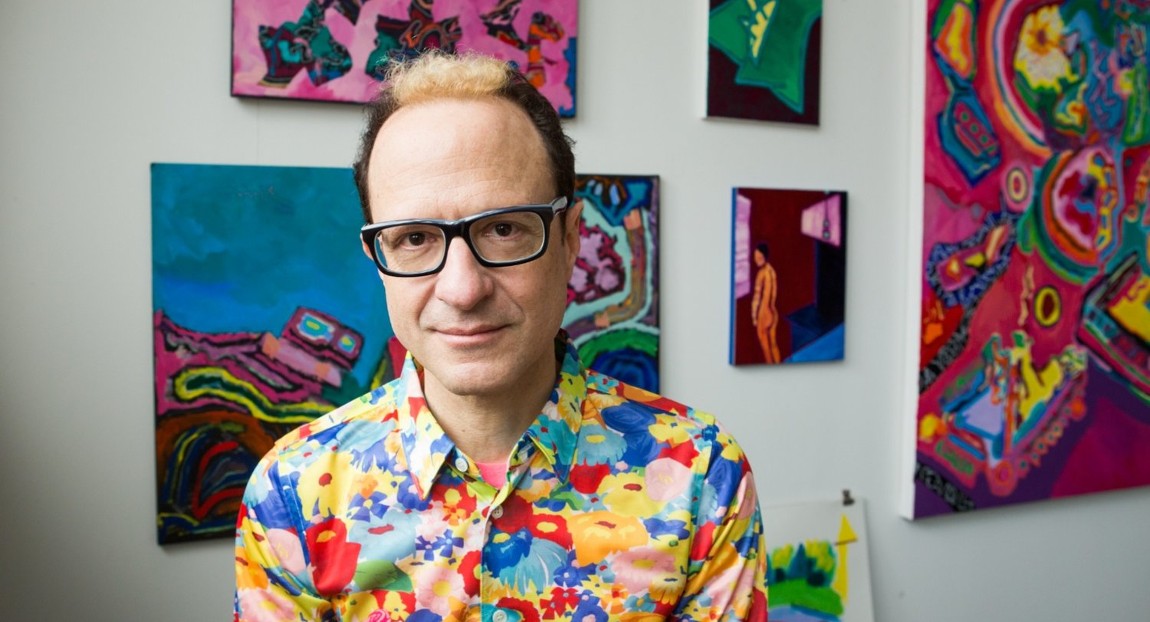 Wayne Koestenbaum — poet, critic, fiction-writer, artist, filmmaker and performer — will speak "On Dreams, Diaries, Disguise, and Improvisions" at Muhlenberg College on Thursday.
The event will be held on Thursday, March 23 at 7 p.m. in Moyer Hall's Miller Forum, and is free and open to the public.
Koestenbaum has published 22 books, including Ultramarine, The Cheerful Scapegoat, Figure It Out, Camp Marmalade, My 1980s & Other Essays, The Anatomy of Harpo Marx, Humiliation, Hotel Theory, Circus, Andy Warhol, Jackie Under My Skin and The Queen's Throat (nominated for a National Book Critics Circle Award).
His first feature-length film, The Collective, premiered at UnionDocs (New York) in 2021. In 2020 he received an American Academy of Arts and Letters Award in Literature. Yale's Beinecke Rare Book and Manuscript Library acquired his literary archive in 2019. He is a Distinguished Professor of English, French and Comparative Literature at the City University of New York Graduate Center.
The John D. M. Brown Lecture is held annually during the spring semester at Muhlenberg College. John D. M. Brown graduated from Muhlenberg in 1906 and joined the Muhlenberg faculty in 1912. Brown was a remarkably versatile scholar and teacher who taught courses not only in English and American literature, but also in Italian, Spanish, French and art history. He was especially devoted to the literature of the English Renaissance, particularly to plays and poems of Shakespeare.
For more information on John D. M. Brown and the lecture series that bears his name, visit the English Literatures & Writing website.