Junior One of Eight Selected Nationwide for NSF-Funded Research Opportunity
Riot Orellana '24 will take part in a psycholinguistics program at The Ohio State University. Of more than 300 students who applied, only eight were chosen.
By: Meghan Kita Monday, April 24, 2023 09:03 AM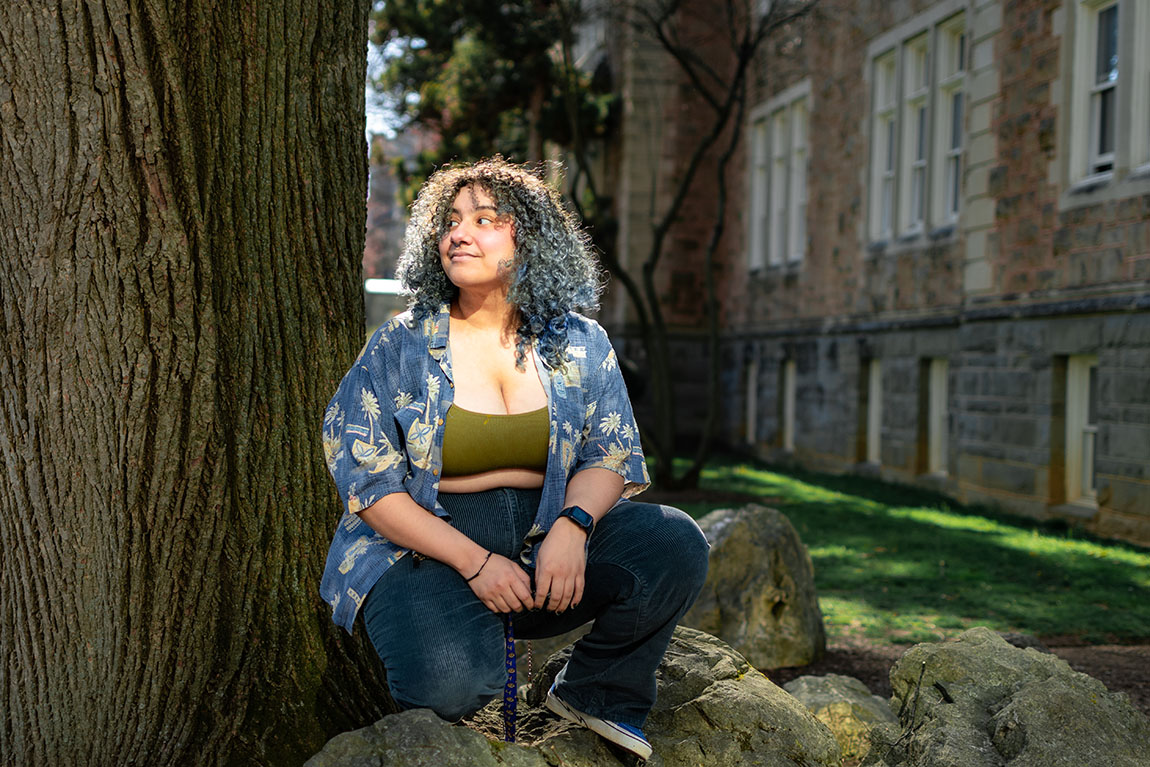 Riot Orellana '24. Photo by Joe Romano '23
Riot Orellana '24, a psychology major, will spend eight weeks this summer at The Ohio State University through the National Science Foundation's Research Experiences for Undergraduates (REU) Sites program. They are among the eight students selected for The Science of Language and the Language of Science REU out of more than 300 applicants.
Orellana, who is currently working in Assistant Professor of Psychology Justin Preddie's lab, credits their interest in psycholinguistics (the study of how language is created and processed in the brain) to their own lived experience.
"​​I became interested when I realized that a lot of neurotypical and allistic people [people who are not on the autism spectrum] around me tend to speak with implied meanings and expected me to understand those implied meanings," says Orellana, who describes themself as a Latinx queer autistic person. "It's very annoying when someone tells you one thing but they want you to pick up on three other things."
That interest, which was furthered by taking Cognitive Processes with psycholinguistics researcher Assistant Professor of Psychology Alexandra Frazer, drew them to this REU.
"The REU at Ohio State is unlike the other language-based opportunities provided through REUs," Orellana says. "In combination with classes about research, interns also have to work at COSI: the Center of Science and Industry, [where] I will get the opportunity to teach people about language."
Orellana, who is interested in pursuing grad school after Muhlenberg, is looking forward to the breadth of the experience: to both the research components and to the public-facing, scientific communications components.
"I want to practice translating complicated scientific terms into accessible and engaging [ones]," they say. "I want to inspire others to be interested in what I find fascinating — how people communicate with one another. I also hope that my presence … inspires others like me to take an interest in language, as it is currently a field saturated with white people."