Meet the Donor Behind the Fahy Commons' Rain Garden
Rachelle Cinque '63 made a gift to support the functional landscaping outside Muhlenberg's newest building.
By: Grace Oddo '22 Thursday, February 2, 2023 10:43 AM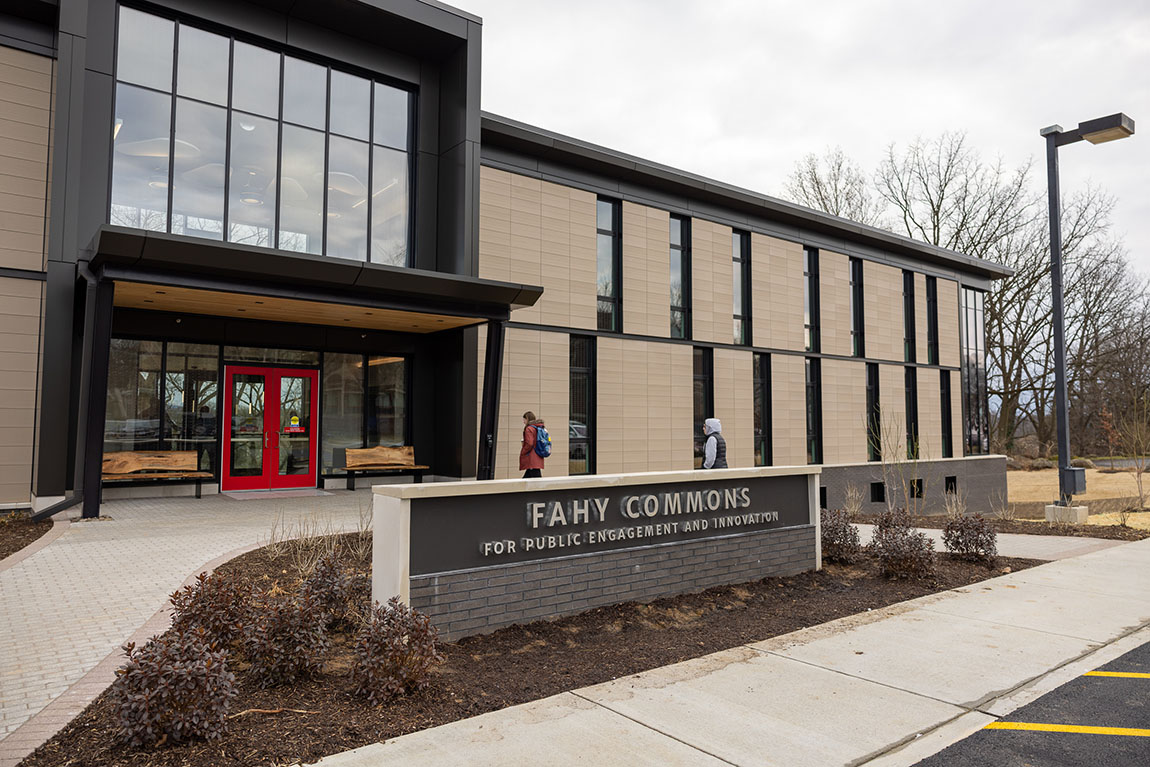 Some of the native plants that make up the Fahy Commons rain garden surround the building's signage out front. Photo by Marco Calderon
In the fall of 1967, after two years of service with Volunteers in Service to America, Rachelle Cinque '63 got in her car and drove across the country to Seattle. Having grown up in Connecticut, she had only seen the eastern part of the country. She knew there was more out there for her.
"I really enjoyed Washington state," Cinque says. "The area was beautiful. I learned how to ski."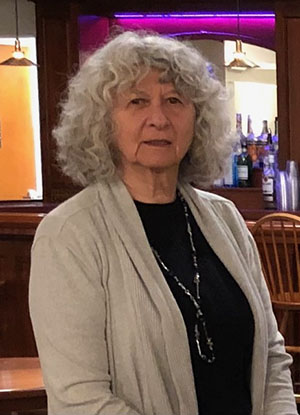 Cinque (pictured), who graduated from Muhlenberg with a degree in mathematics, initially taught in sixth grade classrooms, but after four years, she transferred into the Title I Program. Title I is a federally-funded program that serves children in low-income schools. She continued in this program for the next 25 years.
She continued to find fulfillment through the Title I program until her retirement in 1999, when she returned to Connecticut. After retiring, Cinque found time to volunteer at animal shelters, join her local church choir and begin her tenure on the church buildings and grounds committee.
The only thing that was missing, she says, was a connection to her undergraduate alma mater. She hadn't returned to campus since her 50th reunion, and she had only kept in touch with a few friends from her college years.
It wasn't until she heard about the new Fahy Commons from La'Shone Fullerton, director of leadership gifts, that her interest in the College was reignited. The new building sets a precedent for sustainability in higher education, touting features such as rooftop solar panels, a rainwater filtration system and energy-efficient heating, cooling and lighting systems. As of January 2023, The Fahy Commons is expected to achieve the Living Building Challenge Core Certification, a rigorous sustainability standard by the International Living Future Institute.
As someone who values the importance of sustainability and environmental conservation (she drives a hybrid car, composts and supports the Arbor Day Foundation, GreenPeace and various animal rights organizations), Cinque wanted to support the campus' newest building in any way she could. She agreed to make a gift that would fund the building's rain garden. The rain garden, located in the front of the building, is a natural filtration system that collects up to 2,000 gallons of stormwater runoff from the nearby parking lot and cleans it as it filters back into the earth. The garden also supports the growth of plants native to the Lehigh Valley.
Cinque's name will be displayed on a plaque next to the garden. When members of the Muhlenberg community stop by the Fahy Commons, she says, she hopes that they will take a moment to consider just how precious the planet is.
"There are so many things that need to be done to sustain life as we know it, and [The Fahy Commons] is just one small part of the bigger picture," she says.