Q&A: Ricki Askin '04, Senior Manager of Commercial Music & Creative Licensing at TikTok
Askin describes the music supervision and licensing career journey that brought her to the video sharing platform.
By: Meghan Kita Thursday, February 16, 2023 08:50 AM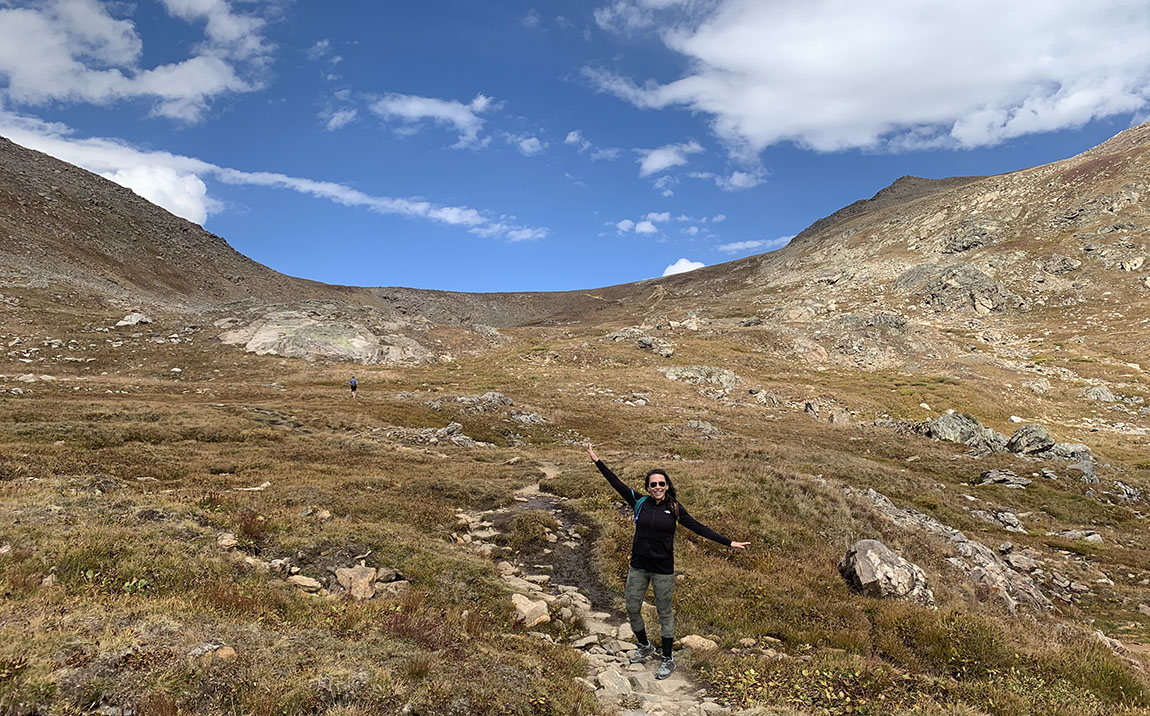 Ricki Askin '04 in Colorado, where she spends a lot of time
Ricki Askin '04 started her career in public relations at MTV. While she liked the company, she wasn't loving the work. She "talked to anyone and everyone in entertainment," she says, as she planned her next move. That's how she learned about music supervision: selecting music to accompany a show or movie to elicit an emotion. That's where Askin, who was a communications major and an English minor at Muhlenberg, found her passion.
She worked on MTV documentary classics like True Life and My Super-Sweet Sixteen before moving to Vice Media in a similar role. (There, she was music supervisor on the Emmy Award winning series VICE on HBO, among many other projects.) She's done freelance work for streaming services and premium cable channels, including a credit on Netflix's FYRE: The Greatest Party That Never Happened documentary. Today, she works for TikTok, helping brands activate with music on the platform.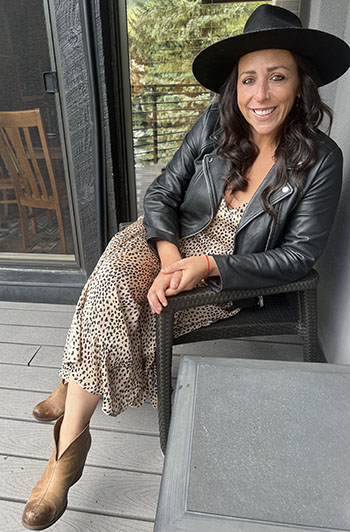 What's your background with music?
I don't play any instruments. My ears are my only talent, and even that's questionable. I do come from a music-loving family. Name That Tune got very competitive in the Askin household. I think I'm really good at picking out a song to encapsulate or emphasize an emotion.
How do you narrow down which songs you might use on a project?
You often have to lead with budget and see what you can gather within that and go through it. As a music lover, I would love a world in which I could pick any Radiohead song or Beatles song or Led Zeppelin song and place it, no matter what the price was. But finding an emerging artist can be mutually beneficial; you get to give someone new a chance to break while often keeping costs low for the production.
What was it like to work on the Netflix documentary about the Fyre Festival debacle?
That project got more airtime and publicity than any other project I've ever worked on. I came on quite late. My creative input on that was limited to a few spots but instead was a big licensing undertaking. The director had already had extensive conversations with Atticus Ross and Trent Reznor of Nine Inch Nails. He wanted them to score it; they were busy on another project. He was intent on using their music. We repurposed a lot of their scores from other famous films. Negotiating with their teams was massive. Getting it done in a short period and seeing the rocket ship take off was wild. The viewership was insanely high.
What project are you most proud of?
Someone saw my name on the Fyre documentary and reached out about Julian Edelman's documentary [100%: A Julian Edelman Documentary for Showtime]. He's a former New England Patriot. This team looked to me for all of the creative. They had a limited budget. People come to me with Rihanna and Beyonce taste when they have the budget for a friend down the street and his garage band. I love convincing people to give me the opportunity to bring them the quality of music they want and need from artists they've never heard of. Most of the music was from smaller or unknown artists, with the exception of Snoop Dogg, who's a friend of Julian Edelman and actually someone I've worked with multiple times before. The director and executive producer would call me and ask my opinion. Having that opportunity to have an equal voice is something that really just doesn't come up on every project.
What is it that you do at TikTok?
My job is to try to help our biggest clients understand how to lean into music on the platform. Individual users have access to almost all famous music. Brand accounts are blocked from that but do have access to a constantly-improving commercial music library. Our team has boots on the ground in each major territory working to get brands more comfortable using music and leaning into trends on the platform. The ultimate goal is to bring brands across the most important music moments on the platform.