Disney Leadership Experience Provides Opportunities to Learn and to Bond
Over spring break, I got to know 19 of my classmates with a shared desire to develop as leaders during a four-day trip to Orlando, Florida.
By: Evan Schlotterbeck '25 Tuesday, April 4, 2023 09:19 AM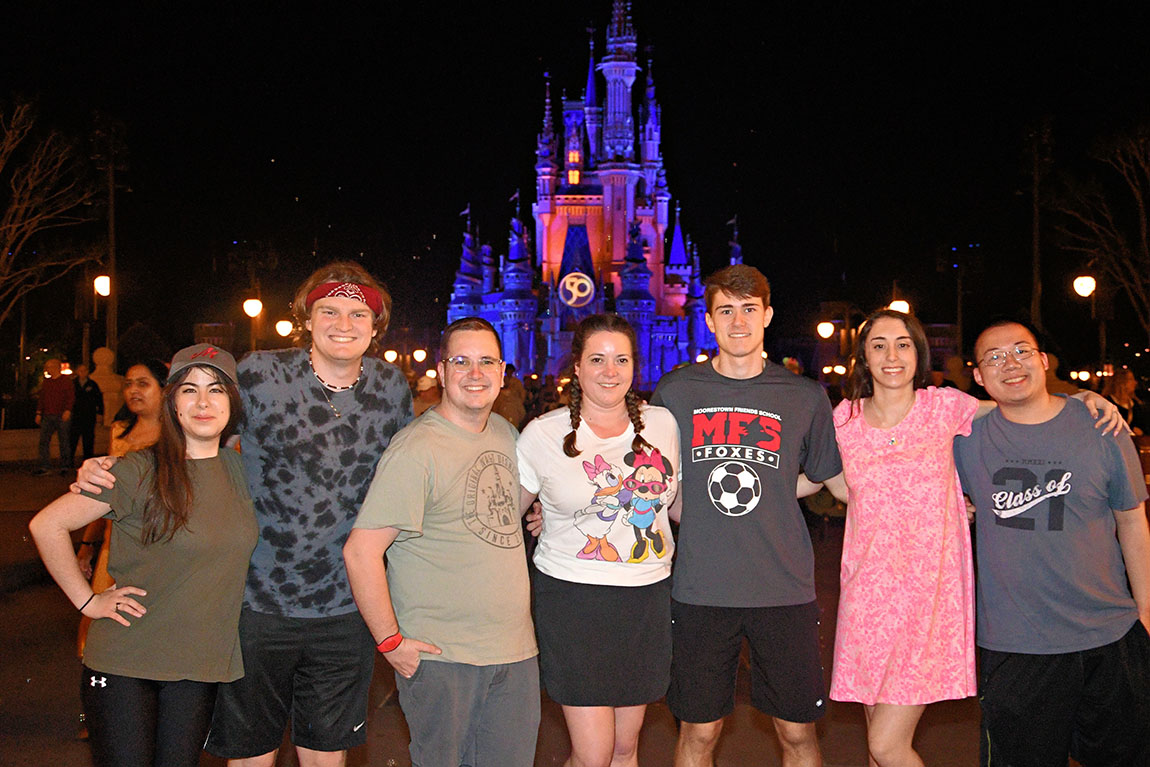 Evan Schlotterbeck '25 (third from right) and classmates during the Muhlenberg Disney Leadership Experience over spring break
During spring break, Evan Schlotterbeck '25, a media & communication major, writer for The Muhlenberg Weekly and student-athlete on the men's soccer team, traveled to Orlando, Florida, for four days with 19 other students for the Muhlenberg Disney Leadership Experience. The experience is open to sophomores and involves leadership seminars and workshops on campus and at Walt Disney World, as well as time in the parks. Here, Schlotterbeck reflects on his experience.
I was 12 years old when I last ventured to Walt Disney World, and I remember very little about that trip. As I walked through all four parks over spring break, I began to remember certain rides, like Test Track and Space Mountain. But what I failed to retain about Disney World were the lines — excruciatingly long queues of fellow park goers stuck in the same place for hours. These lines, though, were where I ended up finding the magic in "The Place Where Dreams Come True."
Despite having meetings leading up to the trip, I was not the most familiar with my classmates when we boarded our flight to Orlando, giving me some nerves. This apprehensive energy rapidly faded, though, thanks to waiting in line. While doing so, I had the opportunity to have such genuine and thoughtful conversations with my classmates, discussing where we lived, what our majors are, our favorite ice cream flavors… you name it, we most likely talked about it.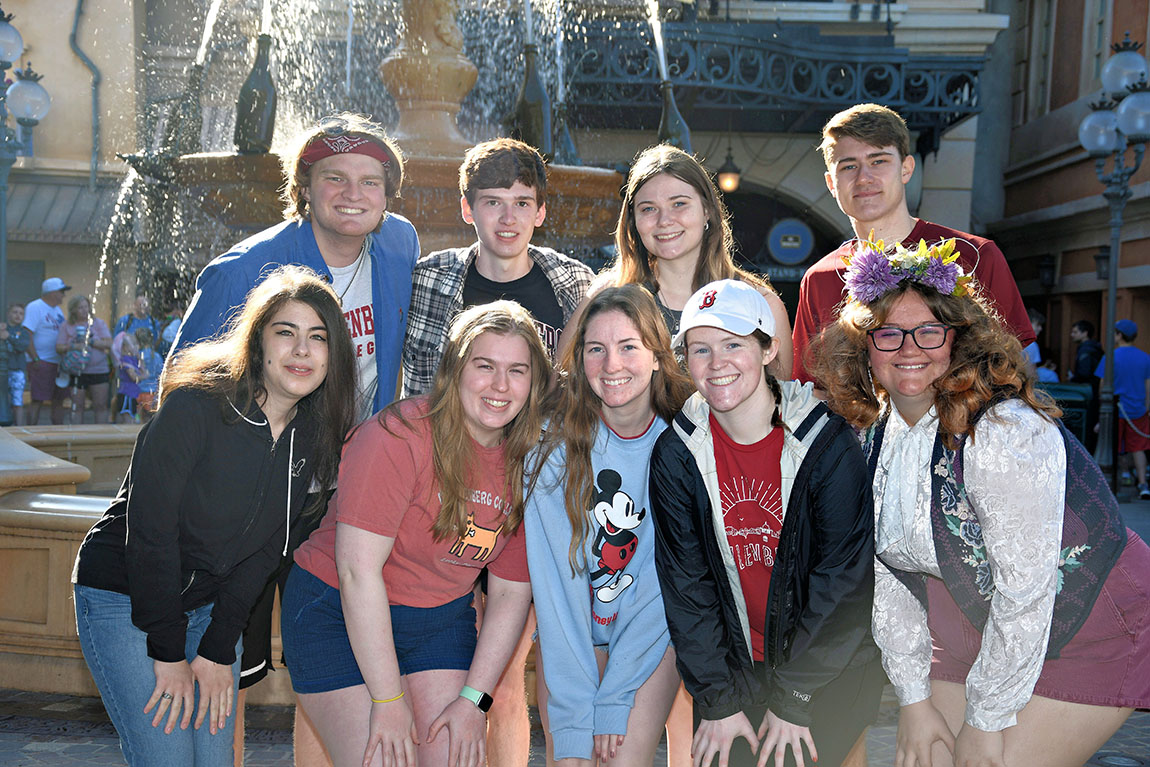 What originally sparked my interest in applying for this program was the "leadership" component, not the "Disney." And the leadership workshops Disney offered — two three-hour sessions — were fantastic. One of the most impactful activities we did involved a transparent, plastic clock with several gears inside, with one of those gears not working. Even though only one of several gears did not work, the clock malfunctioned, representing what it means to be part of a cohesive unit.
This made me think about my role as a leader on the soccer team: In an environment where everyone is collectively responsible for pushing themselves and each other toward a common goal, like another Centennial Conference Championship, each player must be on the same wavelength. Entering my junior year season, this exercise has taught me, along with many other things, that a team is only as strong as its weakest link, and I am excited to apply the skills and ideas I have learned at these workshops to my leadership on the field this fall.
I learned that being a leader is an intrinsic part of life, and we all lead in unique ways with distinct values and behavioral tendencies. This newfound perception of leadership stems directly from the sophomore Disney Leadership Experience, and I cannot wait to grow into a more adaptive, empathetic and curious leader. I am beyond thankful for everyone involved in making my adventure this spring something I will always cherish. I will leave you with this: Next time you are waiting in line, I strongly encourage you to take a moment to have a conversation with someone near you. I have a feeling you'll be surprised by what you will learn.