Turning Off-Broadway Upside Down
Nick Flatto '10, the co-lead producer and director of "Stranger Sings! The Parody Musical," discusses the success of the show.
By: Meghan Kita Tuesday, March 7, 2023 08:15 AM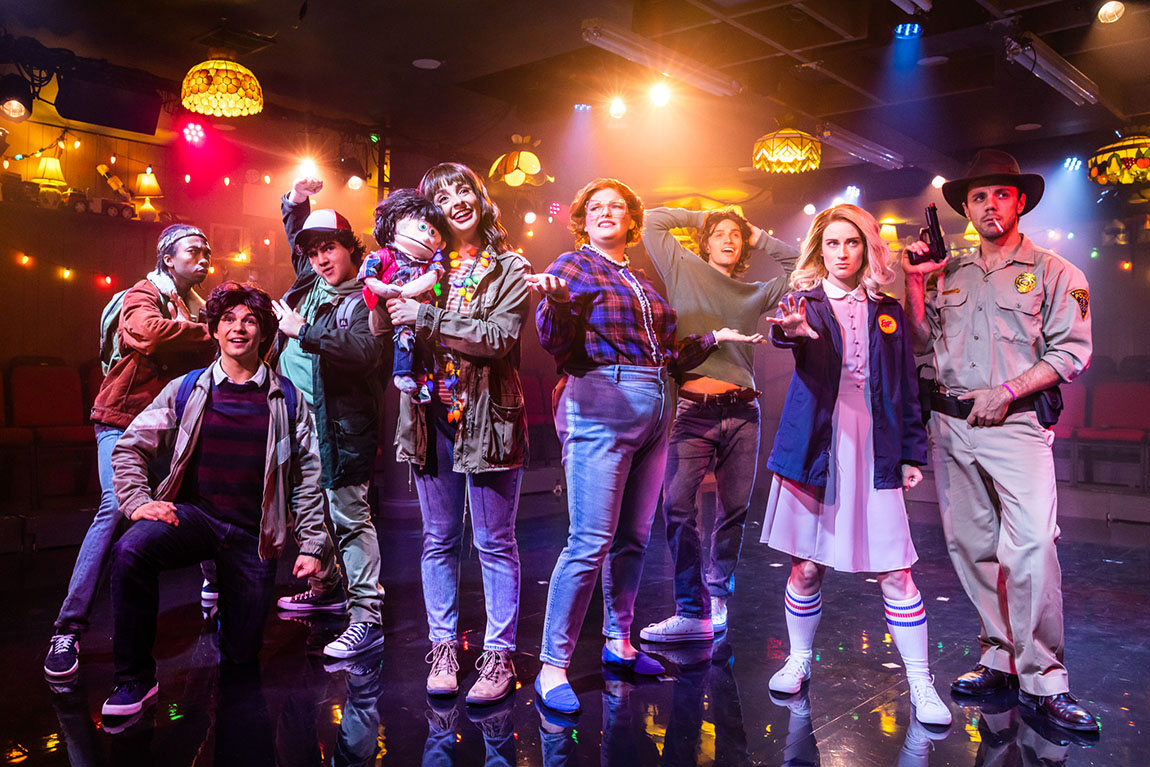 The cast of "Stranger Sings! The Parody Musical." Photos by Evan Zimmerman/MurphyMade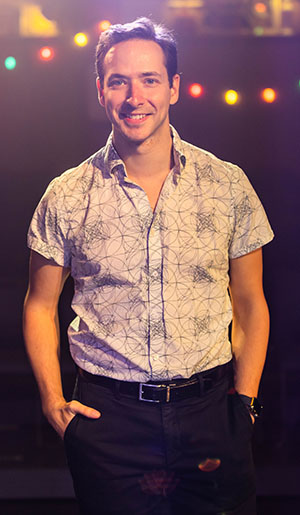 Nick Flatto '10, the co-lead producer and director of Stranger Sings! The Parody Musical, used to act. His last role, in 2019, was in South Pacific at Cape Cod's Cape Playhouse, where a castmate introduced him to Jonathan Hogue, the Stranger Sings writer. Flatto had assisted multiple Broadway directors and "it had become apparent to me that shaping the whole story, not just one role, was my true passion and skill set," he says. Flatto, a theatre and dance double major at Muhlenberg, and Hogue have now collaborated on the show, inspired by the Netflix series Stranger Things, through two off-Broadway runs. The latter run began last September and has now been extended twice (most recently through April 30) due to its popularity. Flatto also helped bring on board fellow Mules Zachary Spiegel '11, the show's casting director, and Kathleen Gallardo '19, its production stage manager.
Muhlenberg Magazine What have you learned from your work on Stranger Sings?
Nick Flatto '10 It's been a great example of the power of recognizing a truly magical project waiting to blossom and using all the skills I learned from Muhlenberg to help make it grow. Our first run was mid-pandemic 2021 and there wasn't much interest from established producers to take on the risk of new theatre, so a group of us got together and self-produced the show. The run was a success, won multiple awards and helped us secure our current co-lead producing team who have taken everything to a new level that we couldn't have imagined possible two years ago.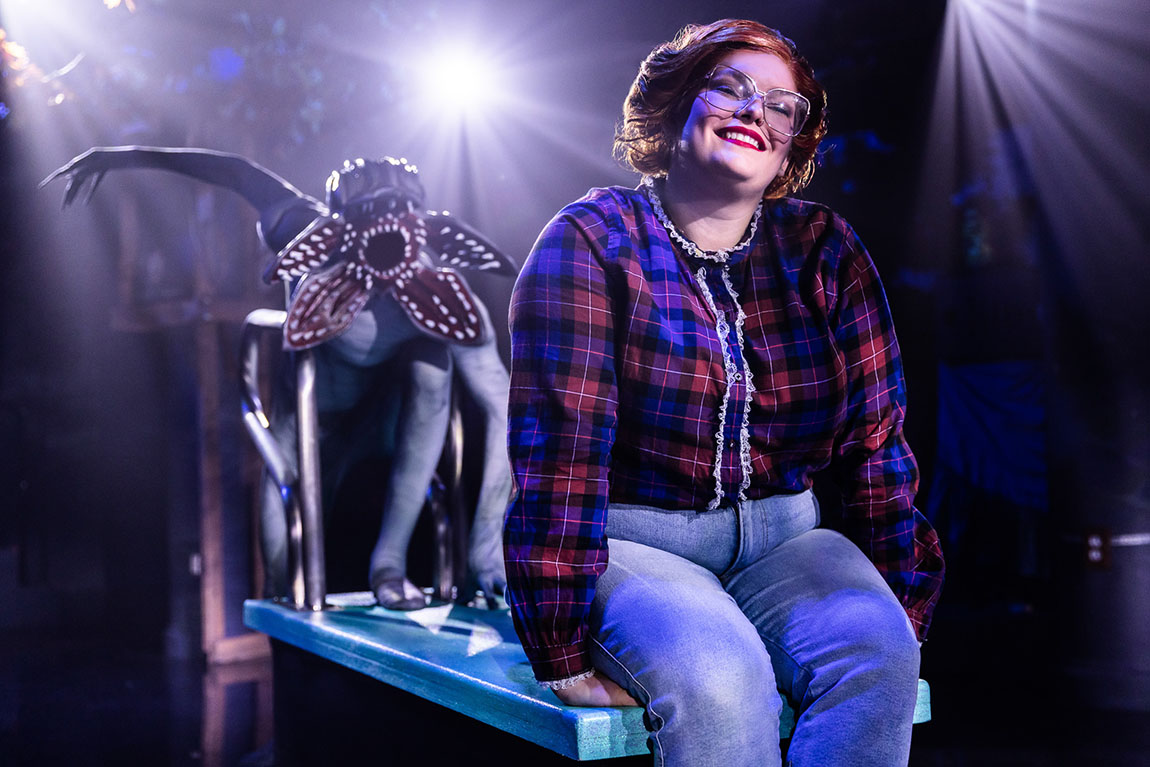 MM How did you choose to bring on fellow alumni?
NF One of the greatest aspects of being on the 'other side of the table' is that I can now help open doors for others. When we were looking for a casting director, I knew we needed alum Zachary Spiegel because he has created a name for himself by championing diversity and always putting actors first. With Kathleen Gallardo, I researched her resume on LinkedIn, and Muhlenberg College and all of our favorite professors appeared. Her interview was amazing and I knew because of the joint history and skillset that she learned at Muhlenberg she would excel at the job. Both of them have been integral to the success of the show.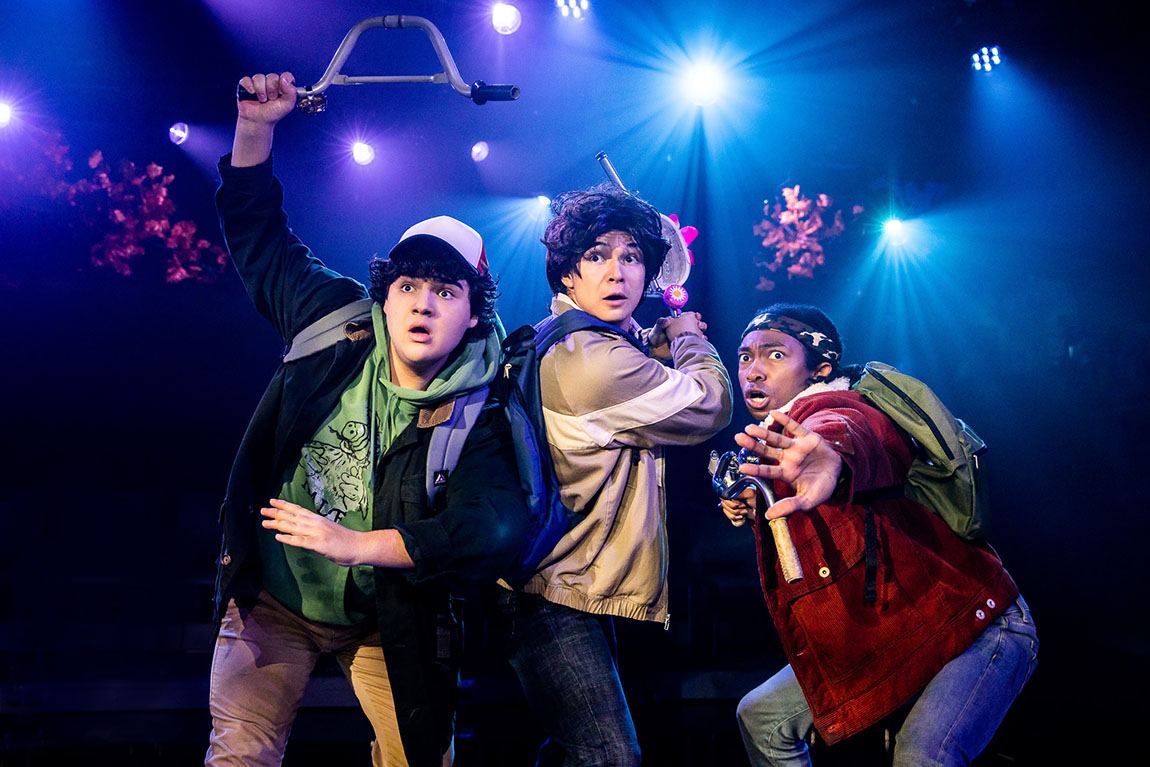 MM What did the extensions of the second run mean to the show's team?
NF Our show really started to take off with multiple sell-out shows in December, so it was really satisfying and exciting to be able to announce our extensions and more life for the production. At Playhouse 46, our immersive set is a space where fellow sci-fi nerds, musical theatre lovers and those longing for '80s nostalgia can come and laugh together and feel at home. The energy before the show even begins is palpable and every audience I experience during the extensions feels extra special because they almost didn't get the chance to see it.