Women's History Month at Muhlenberg
Speakers, discussions and a variety of events highlight the College's recognition and celebration of Women's History Month.
Wednesday, March 8, 2023 06:14 PM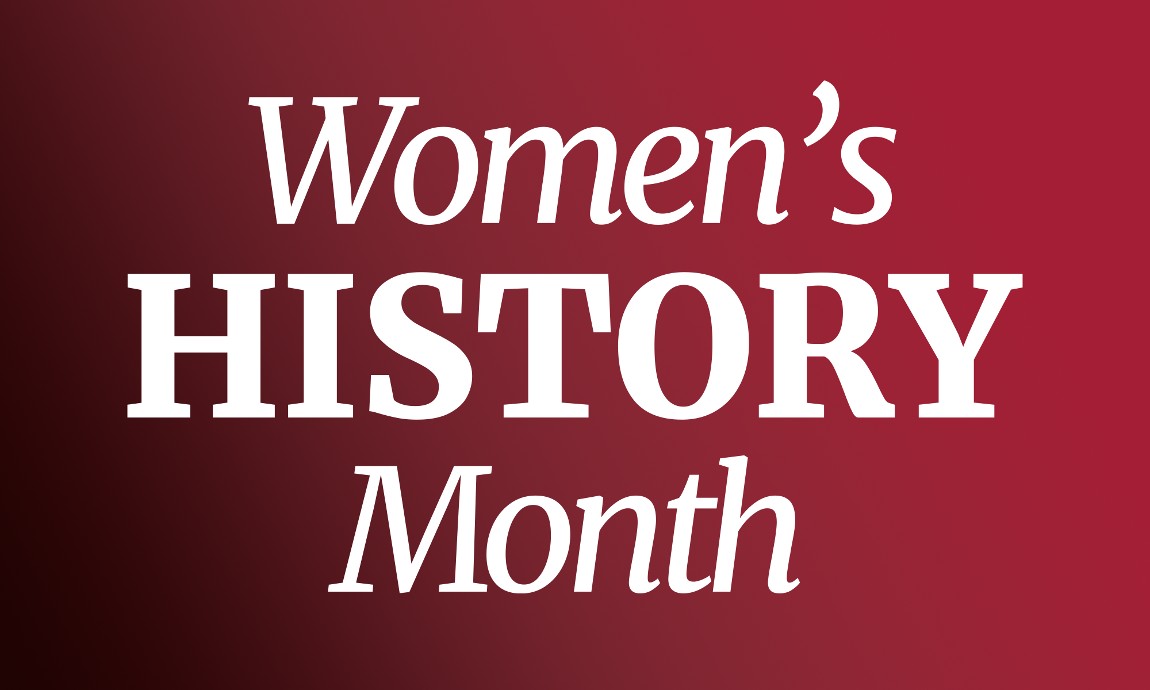 Programming is sponsored by the Women's & Gender Studies Program with support from the Asian Studies Program; the Departments of Media & Communication, Political Science and Psychology; the Office of Prevention Education; and the Wood Dining Commons.

All events are for campus members only.
---
Women & Gender Studies Spring Social
Thursday, March 9, 4:30 p.m., Hoffman House
Gather with colleagues, mentors and professors over food and drink.
---
Chef Table Dinner: Tribute to Alice Waters
Wednesday, March 22, The Wood Dining Commons
The Wood Dining Commons is celebrating Alice Waters for Women's History Month. The chefs regard her as a very influential culinary pioneer and an extremely important contemporary chef. Join us for our inspired dinner offering.
---
Leading with Courage: Lessons Learned from Women of Color in Leadership
Thursday, March 23, 5 p.m., Multicultural Center
This program will highlight practical steps women of color and their allies can take in order to cultivate leadership styles that promote inclusion and social justice. The panelists will discuss community organizing, how to cope with inevitable conflicts and setbacks, empowerment and intersectionality. Join us to learn how to foster a supportive and equitable community that not only allows for but amplifies authenticity.
Cecilia (Ce-Ce) Gerlach, Allentown City Councilperson




Gerlach is a community activist leader who has fought for local hiring in the downtown development, community benefits, affordable housing and supporting our homeless population.





Brittany Keal, Vice President, Diversity Council of the Greater Lehigh Valley Chamber of Commerce




Keal works with the LGBTQ and Young Professionals Council and also assists with major events for the African American Business Leaders Council, Women's Business Council and the Hispanic Chamber.
---
Creating a Culture of Consent: The Elements of Healthy Sexuality
Monday, March 27, 4–6 p.m., Hoffman House
With a focus on what comprises healthy sexuality, panelists will discuss self-worth, consent, values and boundaries, desire and more. Join us to learn more about creating a healthy and safe sexual environment for yourself and others.
---
Turning Red: Film Viewing & Talk Back Panel
Tuesday, March 28, 5 p.m., Moyer Hall's Miller Forum
Set in Toronto, Ontario, in 2002, Turning Red follows Meilin "Mei" Lee (Chiang), a 13-year-old Chinese-Canadian girl who transforms into a giant red panda when she experiences any strong emotion, due to "the curse" (menstruation).
Panelists will reflect on themes in the movie as it relates to feminist media studies, Asian studies and adolescent development.
Panelists:
Kammie Takahashi, Associate Professor of Religion Studies and Director of Asian Studies

Elizabeth Nathanson, Associate Professor of Media and Communication

Stefanie Sinno, Professor of Psychology

Shobha Pai, class of 2024, majoring in psychology and media and communication
---
Sex Is as Sex Does: Governing Transgender Identity with Paisley Currah
Thursday, March 30, 6 p.m., Seegers Union, Room 110
The current assault on transgender people in the United States seems relatively new, but in fact, governments have been regulating the lives of transgender people for decades — from contradictory rules for sex classification to bans on Medicaid coverage to rules about gender-appropriate comportment. In this talk, Currah situates these legislative attacks within a longer history of gender governance.
A professor of political science and women's & gender studies at Brooklyn College and the Graduate Center of the City University of New York, Currah has written widely on transgender issues, including on topics such as discrimination, sex reclassification and the transgender rights movement. He is the co-founder of the leading journal in transgender studies, TSQ: Transgender Studies Quarterly. Currah's 2022 book, Sex Is as Sex Does: Governing Transgender Identity, reveals the hidden logic that has governed sex classification policies in the United States and shows what the regulation of transgender identity can tell us about society's approach to sex and gender writ large.
---
Take Back the Night
Tuesday, April 4, 6:45 p.m., Moyer Hall's Miller Forum and additional on-campus locations
Take Back the Night will be a two-part event at Muhlenberg this year. At 6:45 p.m. in Moyer's Miller Forum, the program offers a space to learn about the history of Take Back the Night as a movement and awareness event and allows a safe space for survivors to share their stories, either in person or by submitting them beforehand to be read aloud by another individual at the event.
At 7:15 p.m., participants will march throughout campus, stopping at several areas where campus partners will be present to share their commitment to prevention education at Muhlenberg as well as their support of survivors.
---
How to Be an Ally: "I'm Coming Out"
Wednesday, April 5, 4:30-6 p.m., Seegers Union Event Space
Four panelists who identify as LGBTQ+ will provide insight into how individuals can move from being bystanders to allies and true supports to LGBTQ+ folks.