Mark L. Stein
Professor of History
Ettinger 300E
484-664-3789
Education:
B. A., History with Certificate in Asian Studies, Northwestern University, 1984
M. A., History University of Chicago, 1985
Ph.D. History University of Chicago, 2001

Teaching Fields:
Middle East History
Mediterranean History
Balkan History

As an historian of the Middle East I teach a wide variety of courses focused on that world region. In addition to broad survey courses I offer upper-level courses on topics such as the Arab-Israeli Conflict, the Mongols, Women in the Middle East, and the Ottoman Empire. In all my courses we will explore the diverse consequences of encounters between states, peoples, and cultures.
My training as an historian was in the social and economic history of the Ottoman Empire, and my first book was a study of seventeenth-century Ottoman administration of that empire's frontier with the Habsburgs in Hungary. My current research builds on that topic, to consider more widely the social, economic, political, and military aspects of the Ottoman-Habsburg frontier. I am also interested in the broader questions of frontier history, particularly when placed in a comparative framework.

Courses Taught:
Mediterranean Encounters
Frontiers in History
The Crusades
Rise of Islam
Modern Middle East
Mongol Legacy
Women in the Middle East
Arab-Israeli Conflict
Sultans, Harems, and Slaves: The Ottoman Empire
Spain, Islam, and the Mediterranean World
The Making of Modern Turkey
Senior Seminar: Silks, Spices, and World Trade

Publications:
A Brief History of Turkey (New York: Fact on File, forthcoming).
Guarding the Frontier: Ottoman Border Forts and Garrisons in Europe (London: I. B. Tauris, 2007).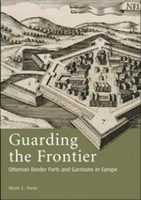 "Military Service and Material Gain on the Ottoman-Habsburg Frontier," in The Frontiers of the Ottoman World: Proceedings of the British Academy, edited by A.C.S. Peacock, (Oxford: Oxford University Press, 2010 ).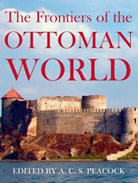 "The Ottoman Empire, France, and Austria-Hungary," in Encyclopedia of Western Colonialism since 1450, (Detroit: Macmillan Reference, 2006).