Engaged Faculty
Engaged and community-minded, Muhlenberg's psychology faculty hail from a diverse range of expertise, in both research and clinical settings. Our award-winning instructors are committed to teaching excellence, providing students with foundational knowledge as well as understanding of the latest discoveries in an ever-changing field.
Yet some of the most meaningful learning takes place during one-on-one interactions between faculty and students. These mentorships guide students to challenge themselves academically while also growing into thoughtful members of their communities.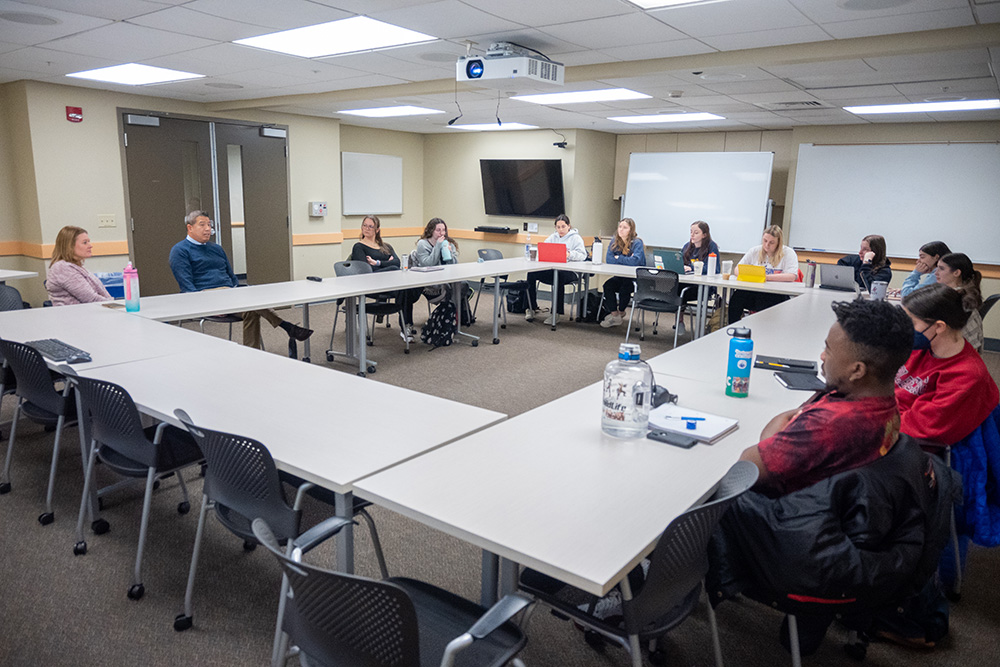 Our faculty specialize in multicultural psychology, gender identity, assessment and diagnosis of ADHD and autism, neural substrates of memory and so much more. Faculty regularly publish research findings in nationally-recognized journals and books and have taken up leadership roles in organizations such as the Lehigh Valley Society for Neuroscience, the Association for Women in Psychology, and the American Psychological Association.
Engaged Faculty Muhlenberg Psychology Department Wins APA Departmental Service Award

This award recognizes departments that consistently support service by faculty at all levels, encourage students to engage in service, and demonstrate a commitment to service in the psychological sciences. The award includes $5000 that can be used to support departmental activities.
From Professor Kate Richmond's creation of the Muhlenberg College Inside-Out Prison Exchange Program to the collaborative work between Professor Mark Sciutto and the Shanti Project, a Lehigh Valley nonprofit providing mindfulness services to children and adults, our faculty's impact extends far beyond the Muhlenberg classroom.