Earth Day Celebration - Muhlenberg College 2018
Muhlenberg celebrated Earth Day with eco-friendly foods, crafts and informational exhibits as well as student acapella, dance and comedy troupes and a human-powered, smoothie-making bicycle.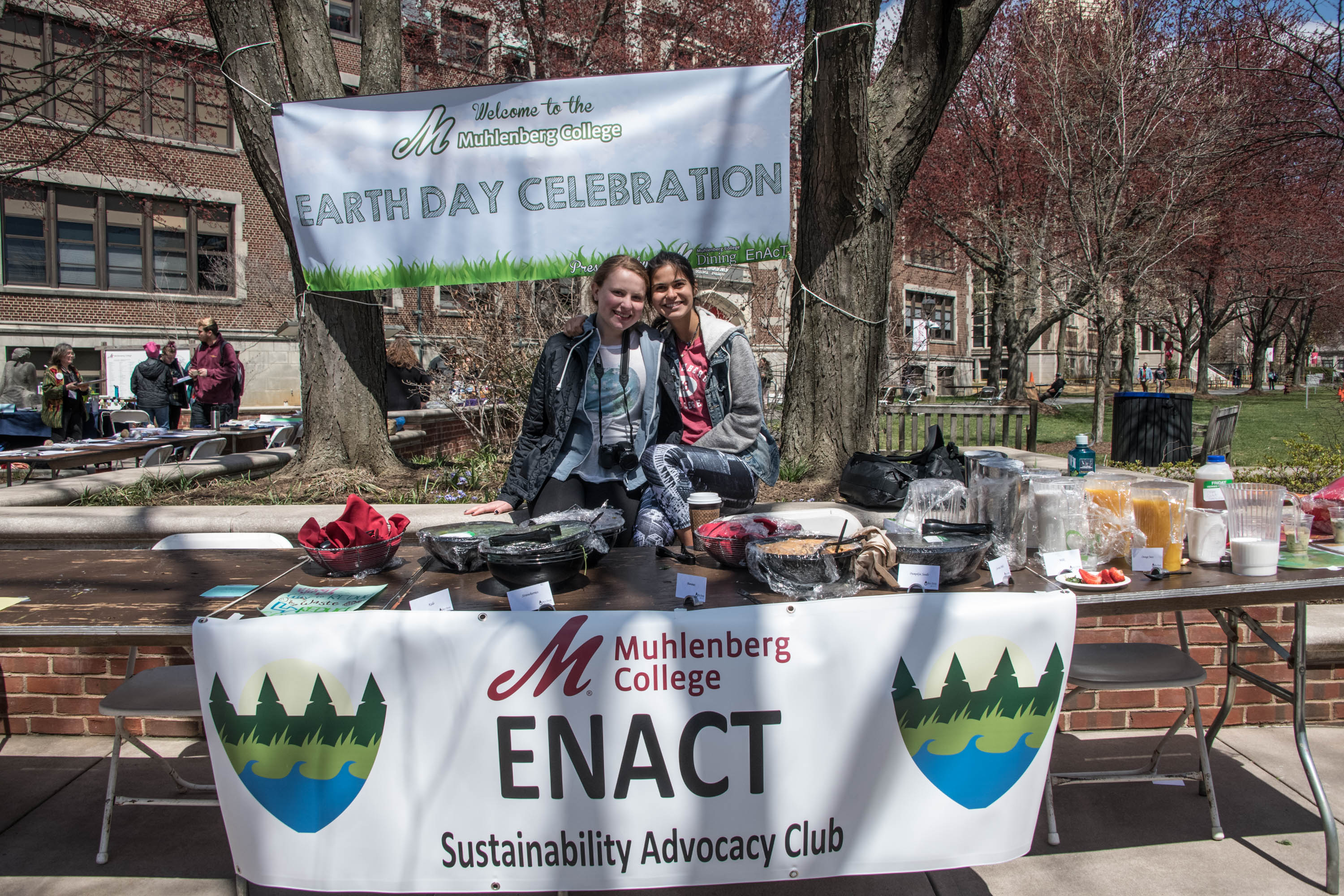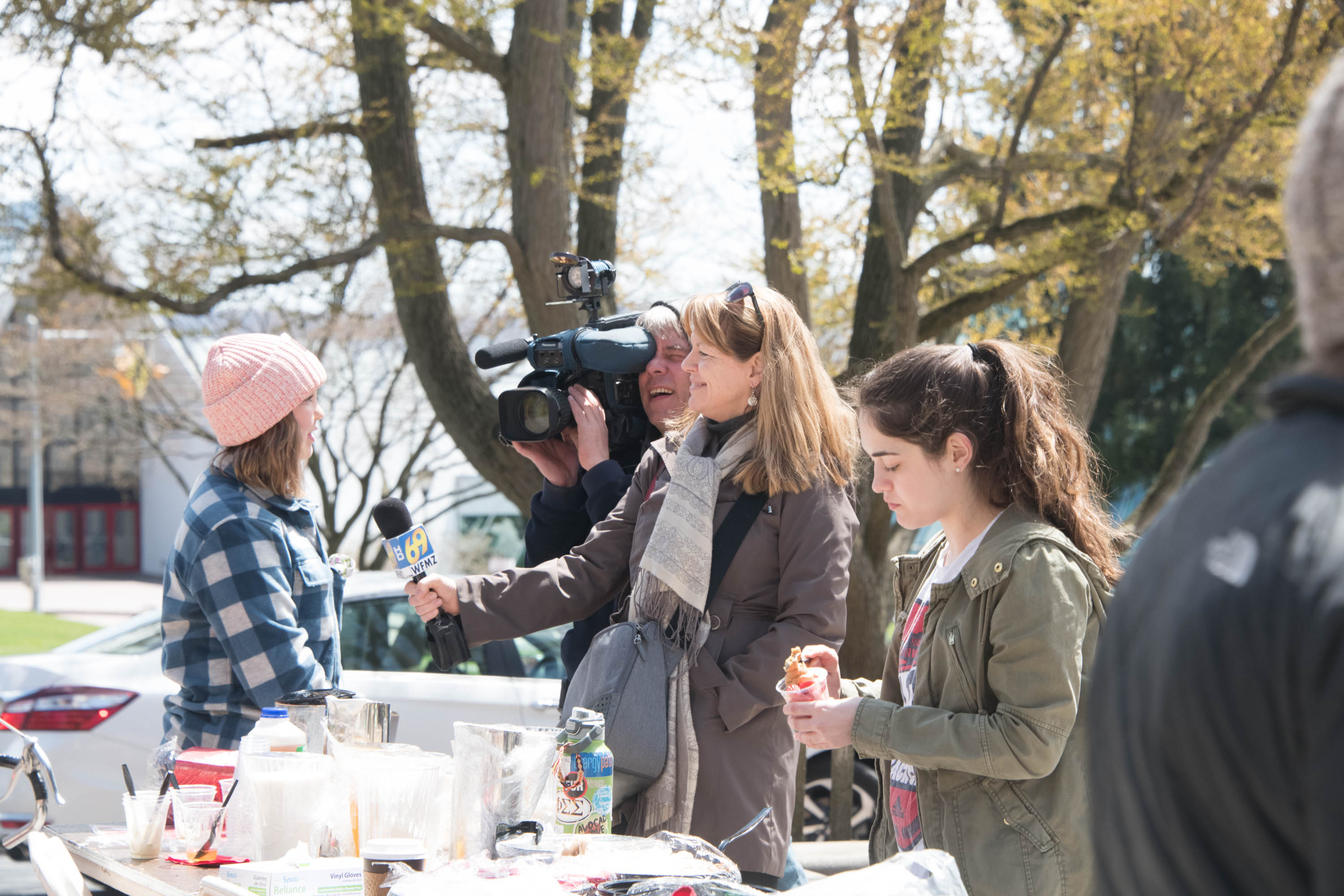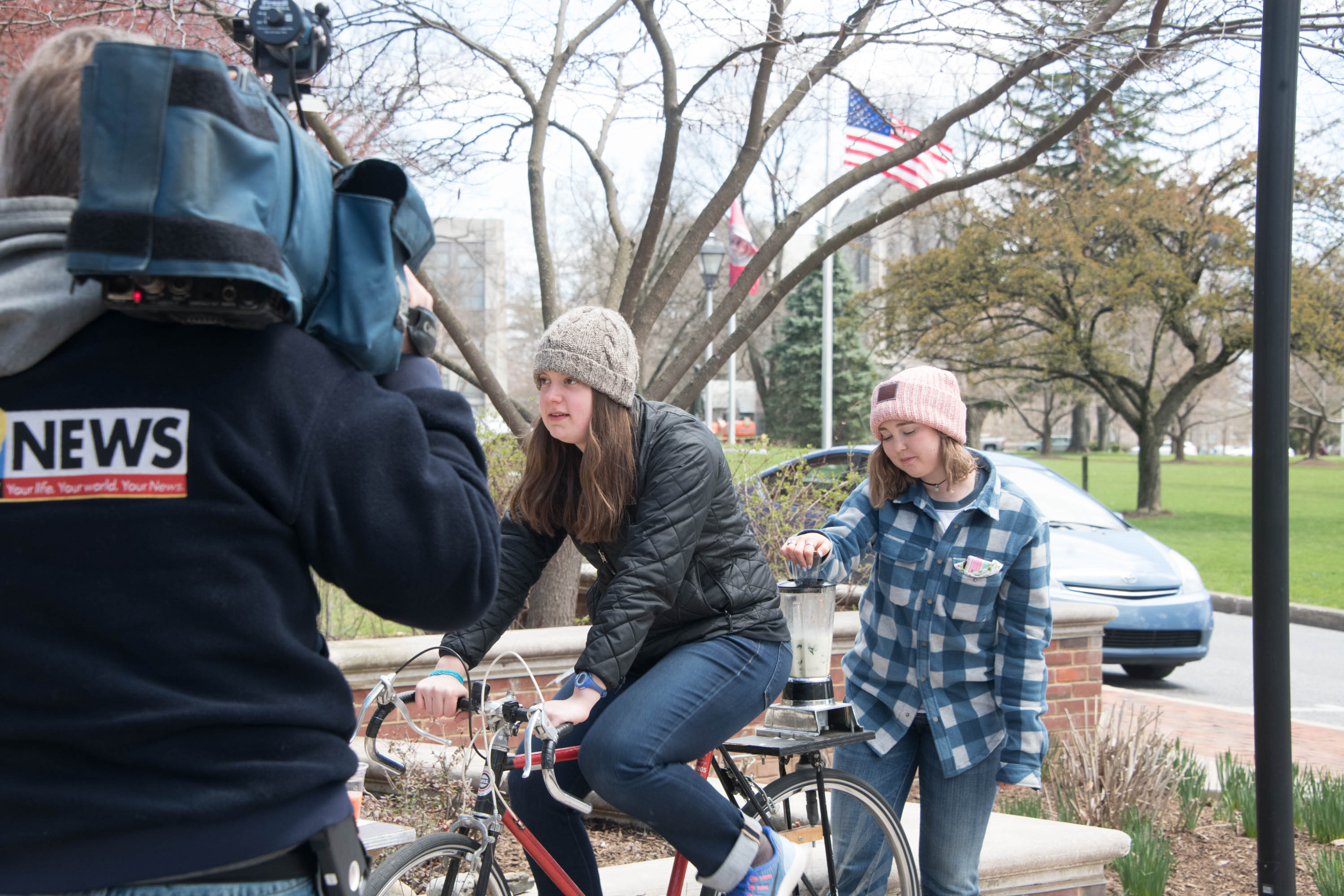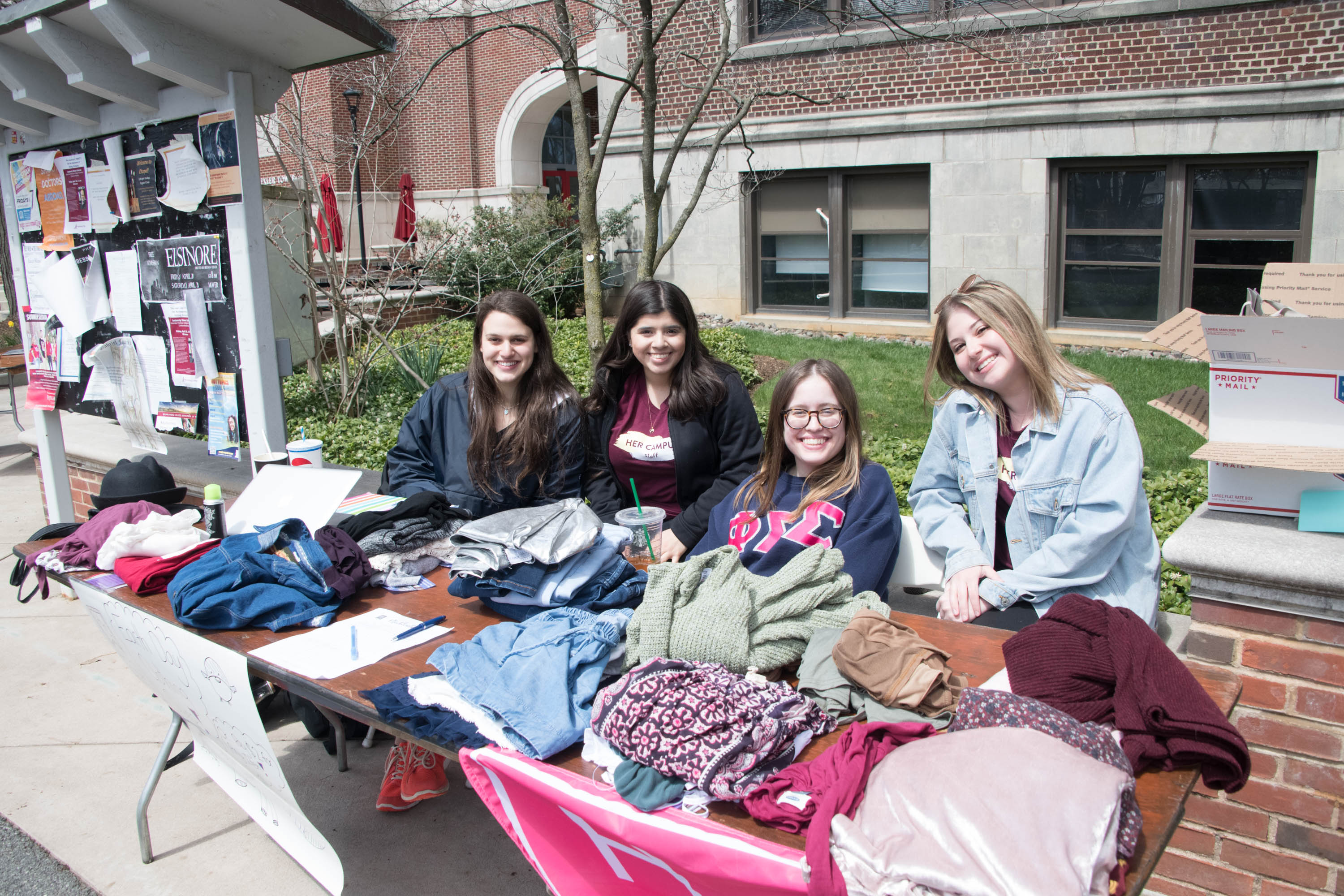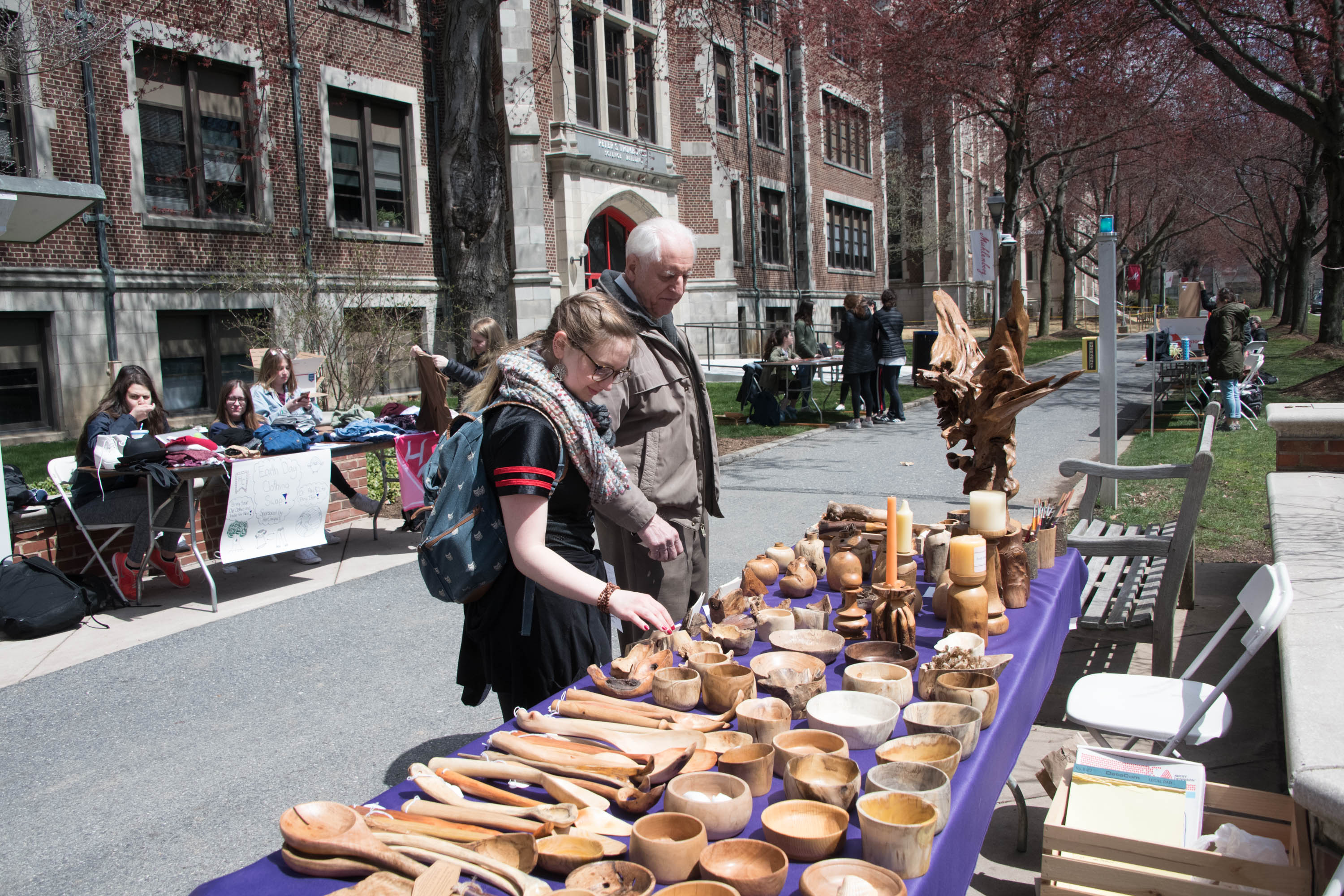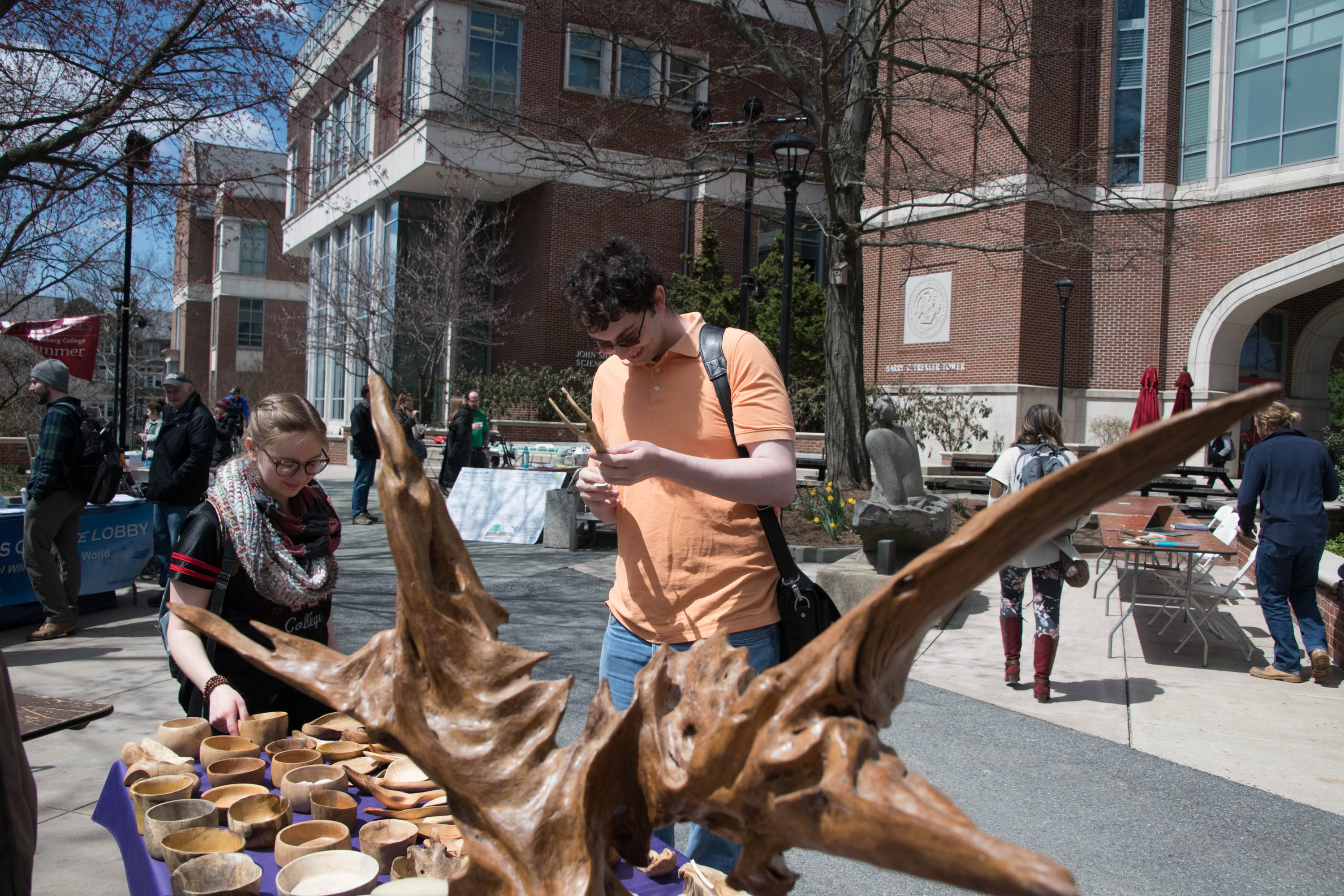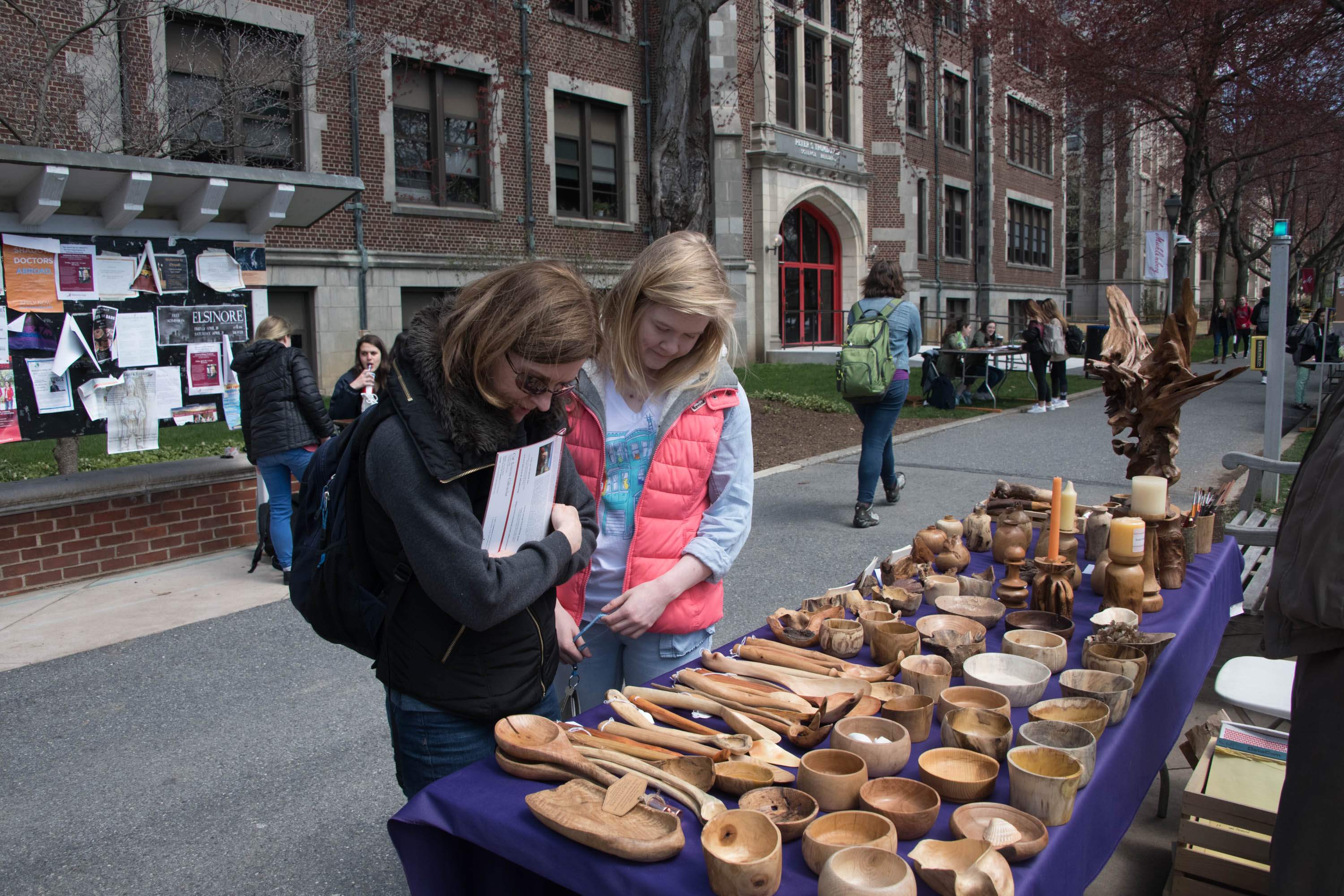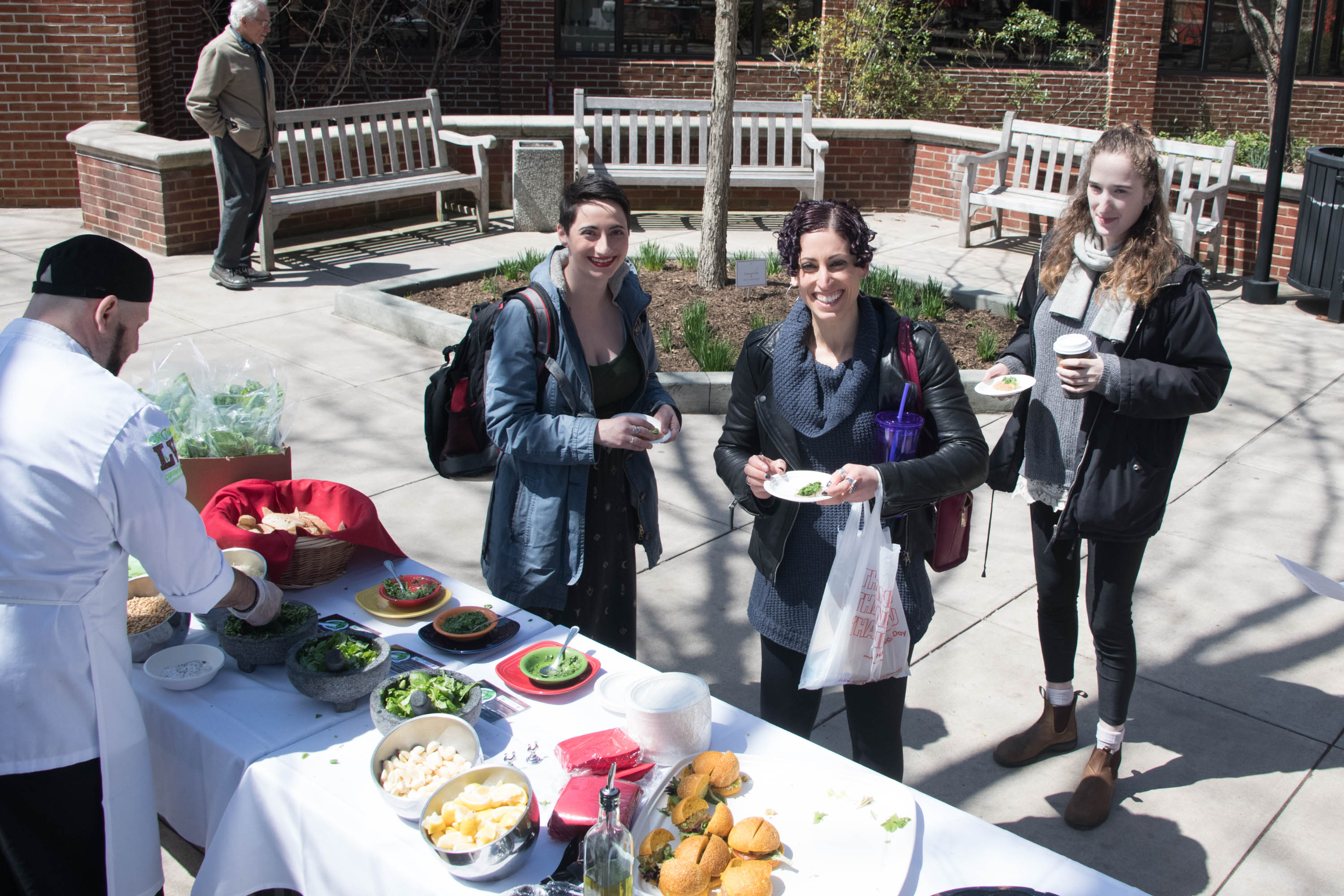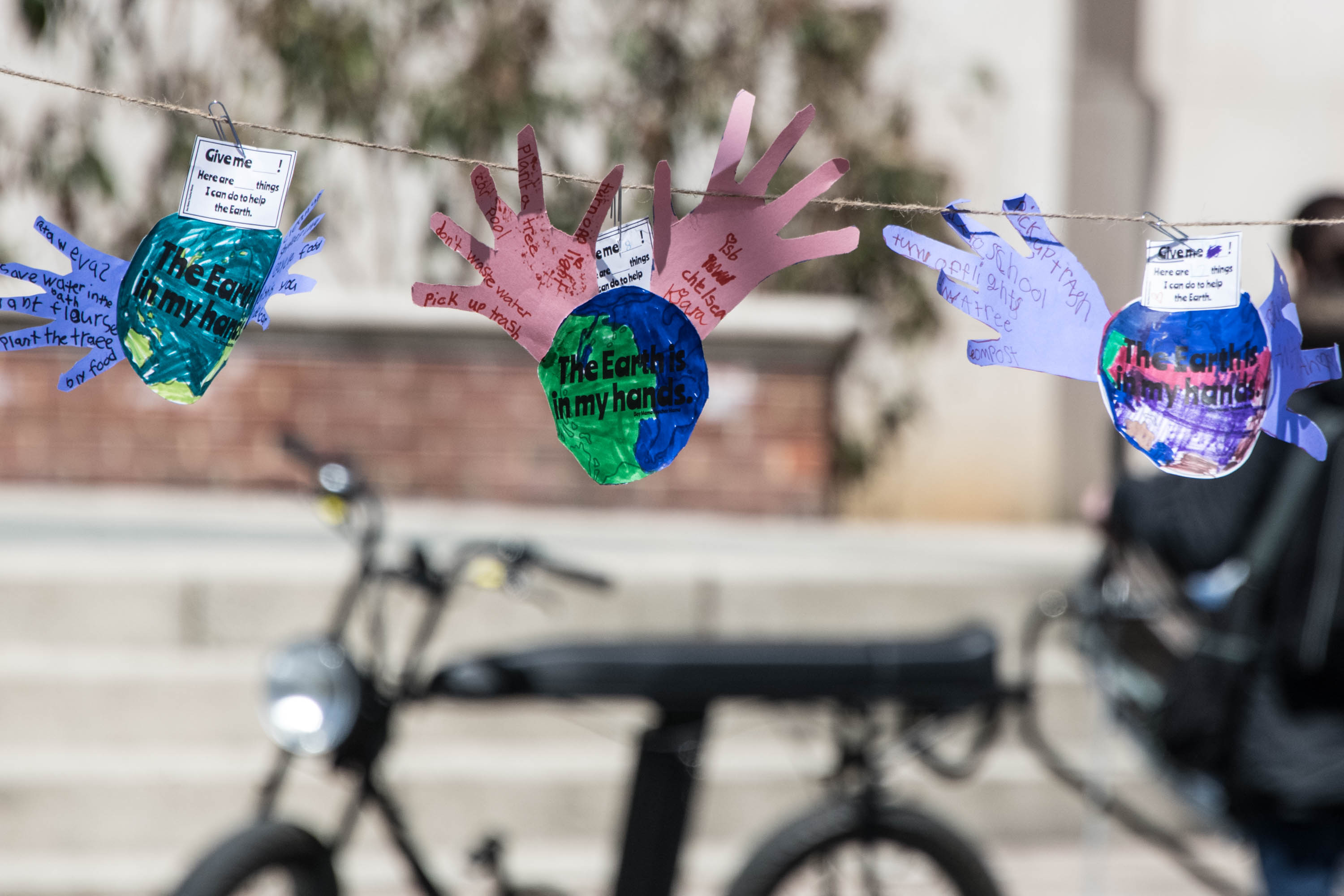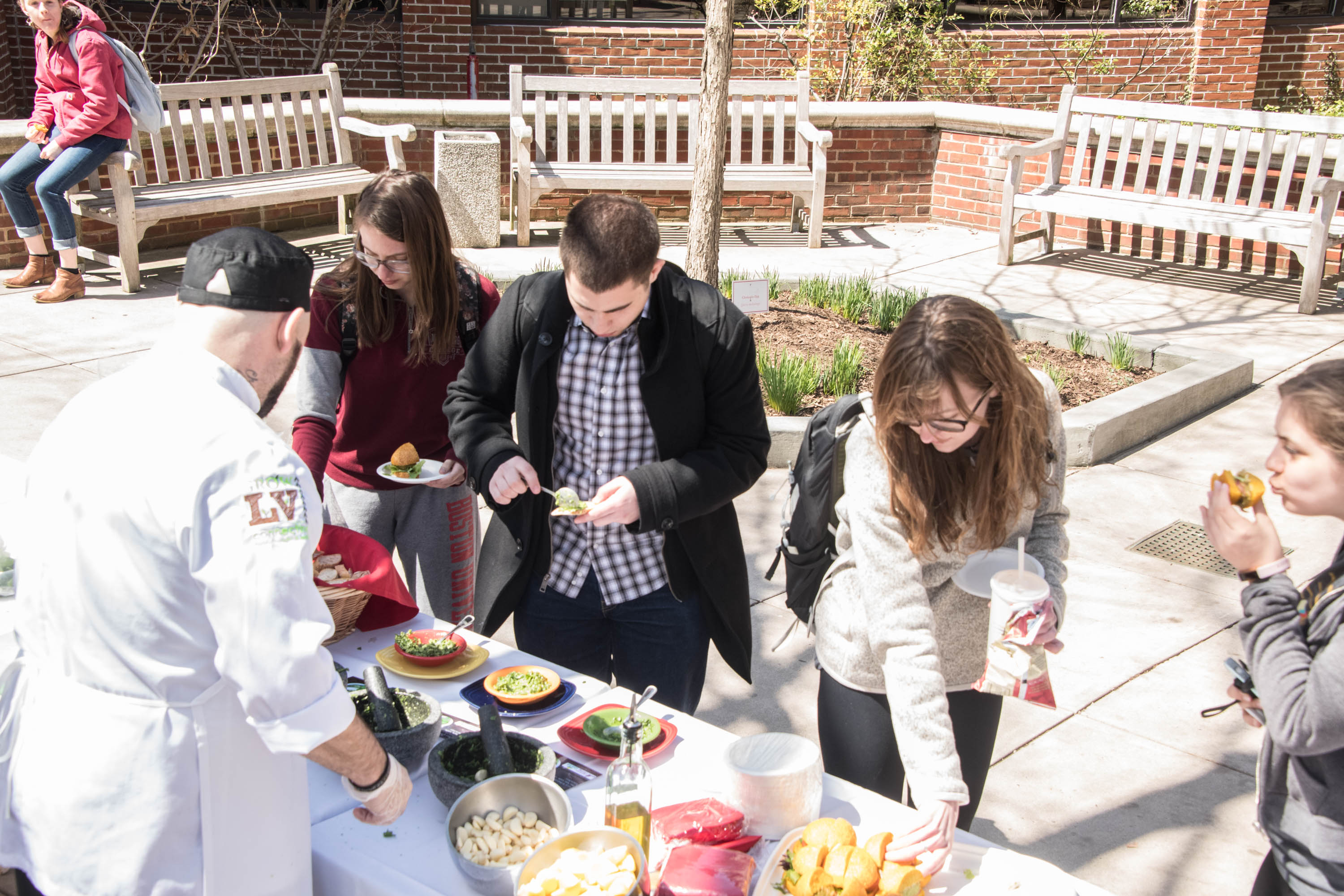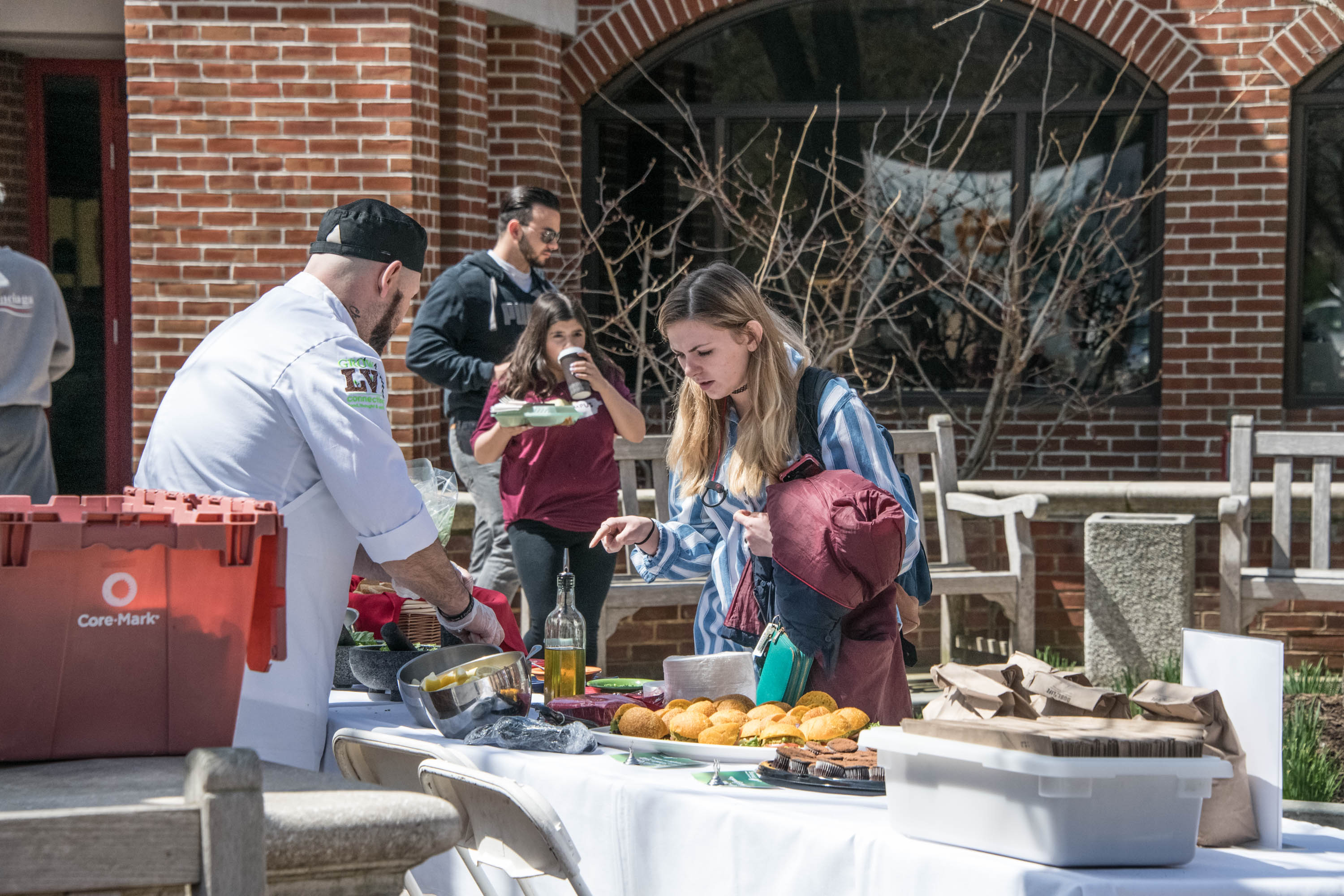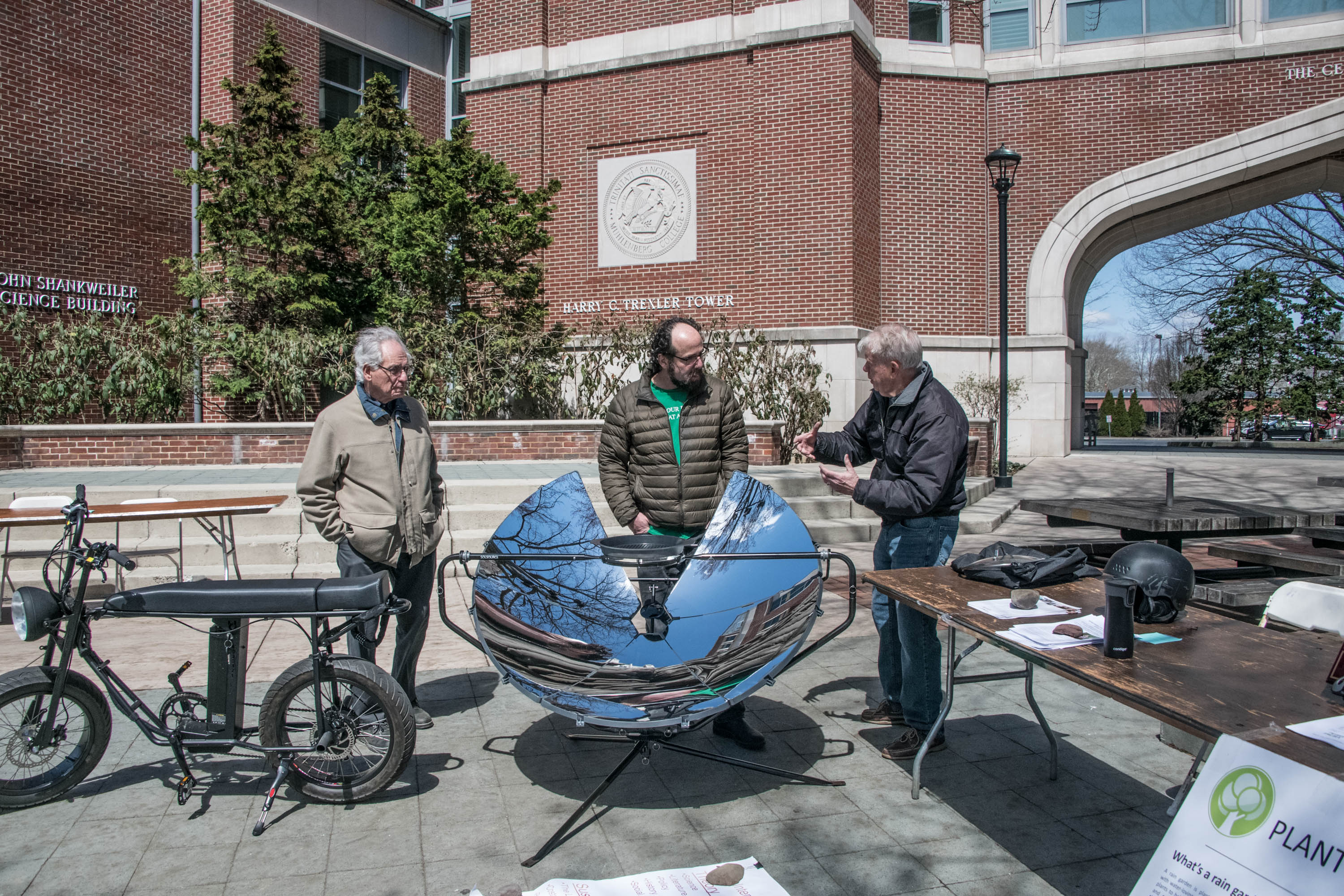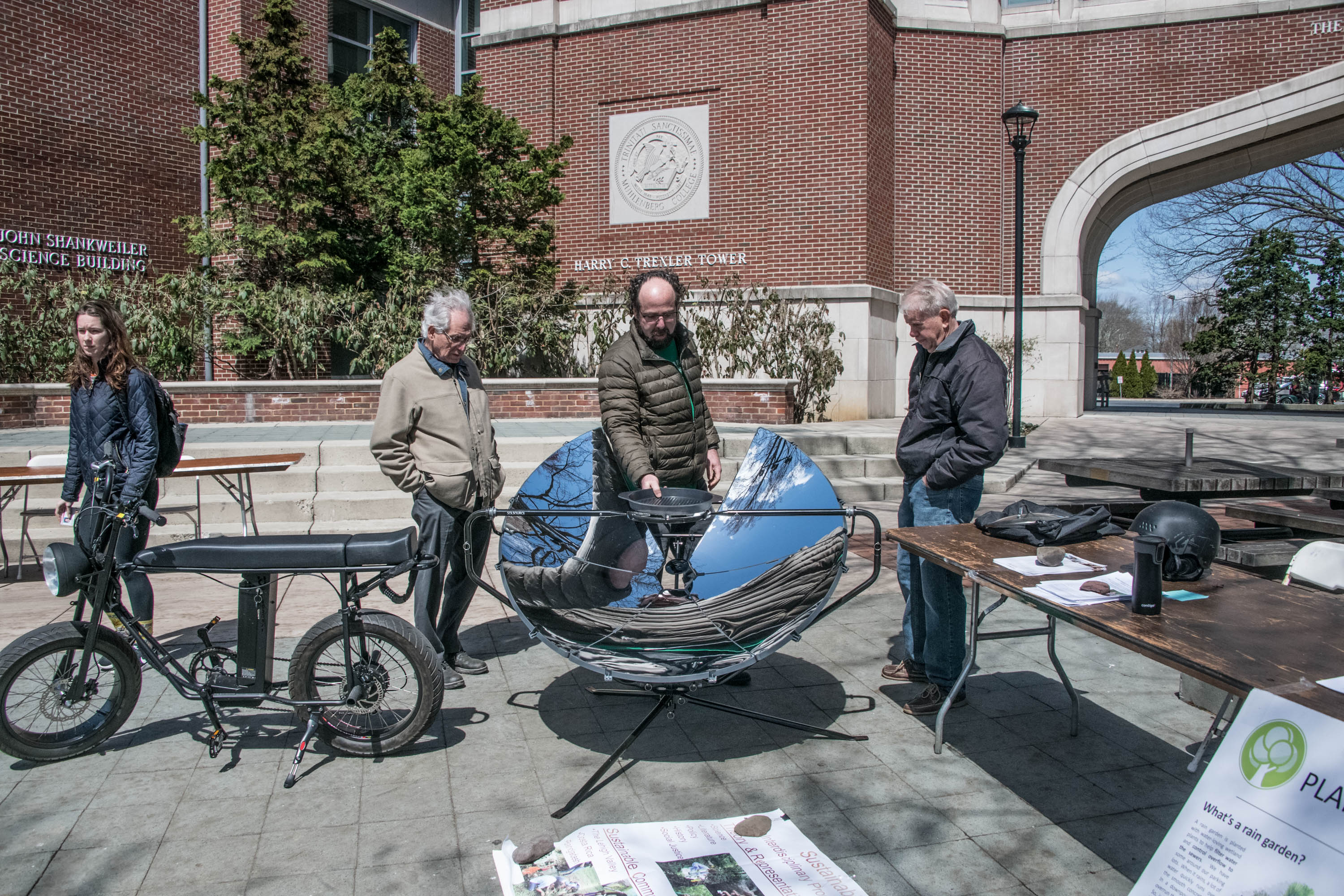 Mimi Salters '20 and other Environmental Action (EnAct) students planned and coordinated the event. Fifteen College and community groups participated, spreading information about organic farming, climate change action, animal rights, divestiture and a variety of sustainability efforts on campus, including the Community Garden. Offerings included free and delicious vegetarian fare from the Dining Hall, a clothing share, handcrafted local artwork and demonstrations of an electric bike and solar powered grill.
Students learned how to reuse plastic bags to make sleeping mats, which were donated to the Bradbury Sullivan LGBT Community Center. Participants also upcycled—decorating glass jars, bottle, cans and cardboard to create new objects—and took home packs of coffee grounds to use as fertilizer in home gardens. The smoothie bike, an Earth Day tradition at Muhlenberg, used human cyclists to whip up tasty fruit concoctions.
Get involved! Learn more about sustainability at Muhlenberg.