MOL vs. MBA - Which Graduate Program is Right for YOU?
By: Vincent Arezzi - Director of Marketing - Division of Graduate and Continuing Education Thursday, October 15, 2020 03:41 PM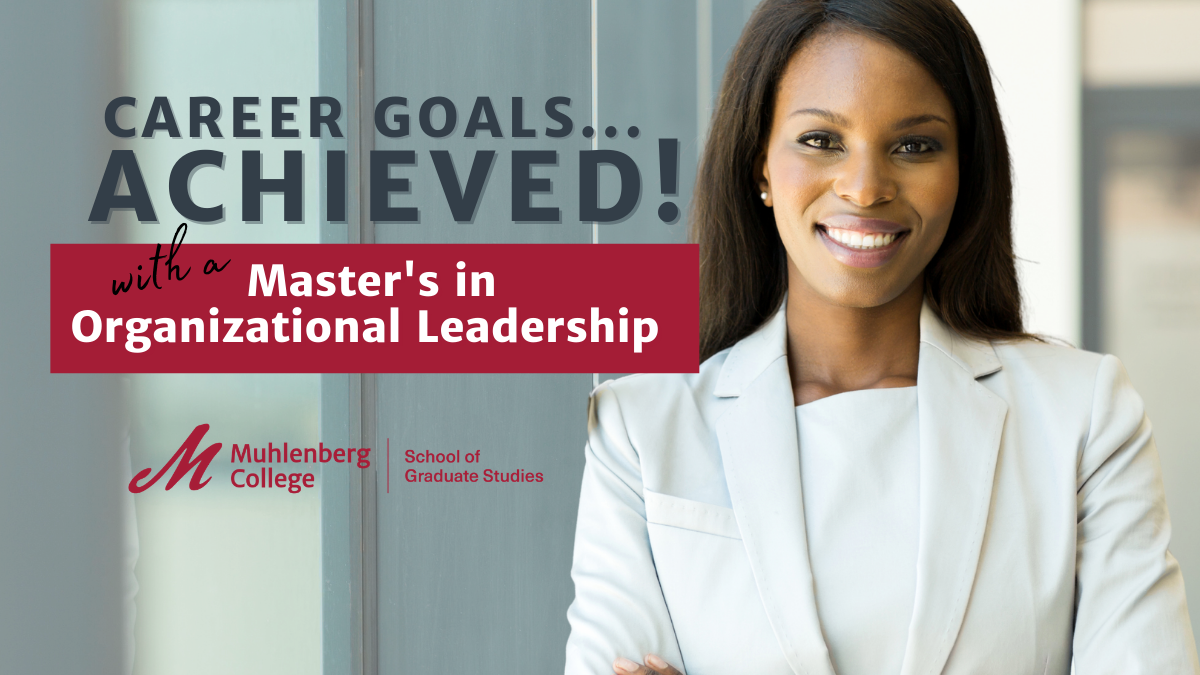 With a wide array of schools now offering an MBA combined with the many options for part-time and online programs, the MBA has become one of the most popular choices among graduate students. However, popularity does not guarantee a good fit for each applicant and is certainly no measure of a program's alignment with your individual goals, aptitudes, and skills.
Who should consider an MBA?
The Master of Business Administration(MBA) has become the pinnacle of business education. It covers a wide spectrum of business knowledge in the major functional areas. It extends lessons learned in a business-related undergraduate program in both depth and rigor. The interdisciplinary curriculum allows for a wide variety of career opportunities, with many recognizing those three letters as a reflection of overall business knowledge and acumen.
The MBA, despite its rigor and depth, is a "general" interdisciplinary business program covering the many functional areas of business administration such as operations, finance, accounting, marketing, management, ethics, and human resources. It provides a solid business foundation for those looking to run a business or dive deeper into finance or operations. It also works well to give entrepreneurs a holistic view of business functions to guide their start-up ventures.
Most MBA programs tend to be heaviest on the finance side, going into detail on capital management, debt, equity, financial statements, financial ratios, and the associated accounting behind those concepts. The MBA can provide a high-quality foundation for students… If those students will use the wide range of business knowledge and financial acumen the MBA will provide. Students seeking to fill operational or financial positions would most benefit from an MBA. Likewise, those seeking General Manager positions, or desire to run their own business would also benefit.
Don't have an interest in digging deeper into finance? Operations? Accounting?Entrepreneurship? Then ask yourself if another graduate program would be better suited to your personal goals.
Unlike the MBA's general approach to the functional aspects of organizations. The MOL is designed with a specific focus on business leadership and management. The MOL integrates practical leadership applications with an academic study on leadership theory to build a complete set of skills needed to drive success within an organization. This program is designed specifically for the professional seeking upward mobility into management positions within any organization. Graduates will be career-ready leaders capable of driving initiatives, managing change, developing staff, and acting ethically to achieve organizational goals.
With a focus on developing you as an individual, and providing the skills needed in any management career trajectory, the MOL stands out as a more personal development oriented graduate program. The MOL is perfect for students that have spent time in their specific functional area of business, already developing expertise but needing the management experience and skillsets to achieve upward mobility. The MOL will help students add a mix of management and leadership skills to any functional area they are already well-versed in. The MOL does not focus on specific domains or industry skills. It is not specific to any business structure or functional area. It provides a foundation for management success and essential skills to lead teams, initiatives, cross-functional projects, and achieve organizational objectives.
Comparison of Skills Learned
When choosing a degree program, one of the key considerations should be the development of skills specific to your career path. While there is some overlap in skill development between the MBA and MOL, there are also distinct differences.
Consider the knowledge and skills table below.
| | |
| --- | --- |
| | Master's of Business Administration (MBA) |
| Leadership Strategies | Global Economics |
| Teamwork & Collaboration | Financial Statement Analysis |
| Goal Setting | Marketing - Product Positioning, Promotion & Pricing Strategies |
| Conflict Management | Financial Management |
| Organizational Development | Human Resource Management |
| Employee Development | Managerial Accounting |
| Change Management | Business Ethics |
| Effective Communications | Operations and Supply Chain Management |
| Presentation and Public Speaking | Process Implementation and Management |
| Project Management | Project Management |
| Decision Making | Decision Making |
| Strategic Management | Strategic Management |
MOL vs MBA - Defining your goals is the key to choosing
Both an MBA and MOL will provide students with valuable skills to enhance their careers. The one that best suits you is a matter of addressing the key skills you'll use in future roles. If a wide range of knowledge in functional areas is needed, the MBA is the clear winner. However, most graduates would benefit from the focus and specialization on essential management skills that a Master's in Organizational Leadership provides.
---
Interested in learning more about our Master's in Organizational Leadership program?
Visit the MOL page for more details.
Set up an appointment with an advisor.
---
About the Muhlenberg College School of Graduate Studies
The Muhlenberg College School of Graduate Studies offers a variety of post-baccalaureate certificates and master's degrees aimed at enhancing intellectual and career development through challenging coursework grounded in the liberal arts. With a mix of graduate certificate pathways and master's degrees aligned with workforce and economic trends, the Muhlenberg College School of Graduate Studies enables students to prepare for professional work and career advancement, with a focus on leadership and innovation.