Anne Fausto-Sterling Discusses Gender Identity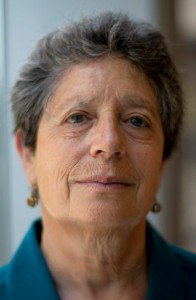 Leading expert in biology and gender development gives talk for Center for Ethics
Friday, November 1, 2013 02:12 PM
The Muhlenberg College Center for Ethics welcomes Dr. Anne Fausto-Sterling, Nancy Duke Lewis Professor of Biology and Women's Studies at Brown University. Fausto-Sterling will give a talk, "From Babies to Gender Identity: New Ways to Think about an Old Problem," on Tuesday, November 5, at 7:30 p.m. in Miller Forum, Moyer Hall. This event is free and open to the public.
The nature v. nurture paradigm is an outmoded way of thinking about human development. But what can replace it? In this talk Fausto-Sterling will introduce the basic concepts of dynamic systems and apply them to the early differentiation of gender identity.
Fausto-Sterling has achieved recognition for works that challenge entrenched scientific assumptions while engaging with the general public. She is the author of three acclaimed books that are referenced widely in feminist and scientific inquiry, as well as scientific publications in developmental genetics and developmental biology.
Fausto-Sterling is a frequent commentator and reference for journalists in some of the world's leading media outlets, such as The New York Times and PBS. She has spoken widely throughout the United States and abroad about topics within her realm of expertise and has considerable experience as a workshop leader on college campuses interested in integrating the insights of feminist scholarship into science curriculum.
This lecture is part of the Center for Ethic's Sex, Ethics, and Pleasure Politics, a series of special events and thematic lectures that aims to develop a comprehensive sexual ethics for the campus community. This lecture is free and open to the public.