Center for Ethics Screens "The Molly Maguires"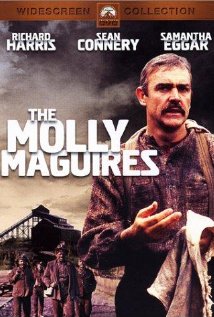 The film "The Molly Maguires will be screened as part of the Center for Ethics series Civility and Disobedience on Monday, September 22, at 7:30 p.m. in the Recital Hall, Baker Center for the Arts.
Wednesday, September 17, 2014 02:54 PM
The film is based on the historical secret society of 19th century Irish-American coal miners who led a worker's uprising in Pennsylvania coal country. This event is free and open to the public.
Directed by Martin Ritt and starring Sean Connery, Richard Harris and Samantha Eggar, some scenes from "The Molly Maguires" were shot in nearby Jim Thorpe, Pa.
This event is part of the Center for Ethics series, Civility and Disobedience, under the direction of Brian Mello, associate professor of political science, and Christine Sistare, professor of philosophy.
Each year, the Center for Ethics sponsors an intensive series designed to encourage discussion and reflection on a timely, pertinent topic. Center for Ethics programs are free and open to all members of the Muhlenberg campus and the local community.
Image courtesy of the Internet Movie Database.