'Berg receives commitment to support Trexler Trust Neighborhood Improvement Zone Community Service Internship Program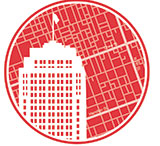 Program will support an additional 10 student internships at local nonprofits annually
Wednesday, May 27, 2015 01:39 PM
‌Muhlenberg College has received a commitment from the Harry C. Trexler Trust to support a Trexler Trust Neighborhood Improvement Zone (NIZ) Community Service Internship program. This program will support student internships at nonprofit organizations located within the NIZ and surrounding neighborhoods in the amount of $18,000 during 2016.
Based on the College's successful Air Products Community Internship Program, the Trexler Trust Neighborhood Improvement Zone Community Service Internship program will support an additional 10 student internships at local nonprofits annually and will allow a significant, targeted expansion of efforts within the NIZ.
Muhlenberg College is committed to community engagement in the City of Allentown, and their Office of Community Engagement provides a central location on campus for coordinating substantive, ongoing volunteer support of community agencies by students, faculty and staff.
Beginning in August, the College will kick-off efforts with community partners to shape the internships, and student applications will be due in October. Interns will be selected in November and will begin their work in January 2016.
Founded in 1848, Muhlenberg is a highly selective, private, four-year residential college located in Allentown, Pa., approximately 90 miles west of New York City. With an undergraduate enrollment of approximately 2200 students, Muhlenberg College is dedicated to shaping creative, compassionate, collaborative leaders through rigorous academic programs in the arts, sciences, business, education and public health. A member of the Centennial Conference, Muhlenberg competes in 22 varsity sports. Muhlenberg is affiliated with the Evangelical Lutheran Church in America