News Archive: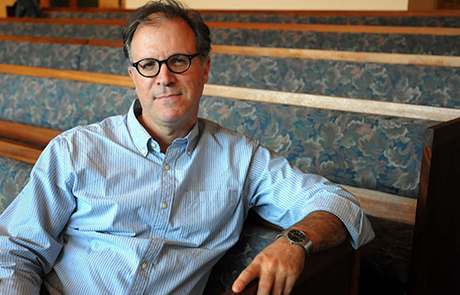 Dr. Ilan Stavans to lecture on language of disaster tourism, travel and memory
Talk explores travel in the age of cosmopolitanism and how tourism turns us into automatons.
Monday, March 16, 2015 08:48 AM
Muhlenberg College's Mellon Humanities Scholar in Residence, Ilan Stavans, will give a talk, "Reclaiming Travel," on March 17, 2015, at 7:30 p.m. in Miller Forum, Moyer Hall. Based on Stavans' controversial New York Times op-ed, this lecture explores travel in the age of cosmopolitanism and how tourism turns us into automatons. He discusses how we use language when and after we travel, "disaster" tourism to war-torn sites, travel and memory and other topics.
This event, co-sponsored by the Mellon Foundation and the College's department of language, literatures & cultures and the office of the provost, is free and open to the public.
Stavans is Lewis-Sebring Professor of Latin American and Latino Culture at Amherst College. He is well known for his insights into American, Hispanic and Jewish cultures, and also as an essayist, lexicographer, translator, cultural commentator, short-story author, publisher, TV personality and teacher. He has taught courses on a wide array of topics such as Spanglish, Jorge Luis Borges, modern American poetry, Latin music, as well as popular culture in Hispanic America. His research focuses on the development of Latino culture in the U.S. and the evolution of Spanglish within Hispanic communities.
Founded in 1848, Muhlenberg is a highly selective, private, four-year college located in the Lehigh Valley of eastern Pennsylvania, affiliated with the Evangelical Lutheran Church of America. Muhlenberg offers programs in the liberal arts and sciences, along with selected pre-professional studies and a number of interdisciplinary majors.