Jeffrey Alexander delivers lecture on the Holocaust and moral responsibility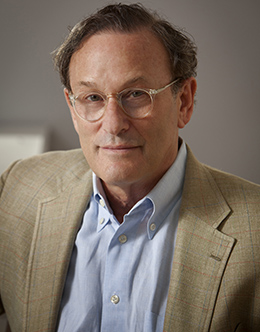 Yale professor of sociology discusses cultural trauma theory
Friday, February 13, 2015 10:53 AM
Jeffrey Alexander, Lillian Chavenson Saden Professor of Sociology at Yale University, will give a public lecture, "Cultural Trauma, Social Solidarity, and Moral Responsibility: Reactions to the Holocaust and other Modern Mass Murders" on Monday, February 16 at 8:00 p.m. in Miller Forum, Moyer Hall. Alexander's visit to campus is part of the Phi Beta Kappa Visiting Scholar Program. This event is free and open to the public.
After presenting cultural trauma theory, Alexander's talk will focus on a series of case studies. Shifting postwar Western reactions to the Holocaust will be considered at length, but other trauma processes will also be examined: the anti-imperialist, American civil rights, and indigenous people's movements; Japan's Nanjing massacre and its effects on contemporary relations with China and Japan; and mass murders under the Stalinist and Maoist regimes.
In addition to his appointment at Yale, Alexander is founder and co-director of the Center for Cultural Sociology. He previously taught for 25 years at UCLA, where he received the Gold Shield Faculty Prize for research and teaching. His visiting appointments include Pitt Professor of American History and Institutions, University of Cambridge; Kluge Fellow, Library of Congress; Visiting Fellow, Goldsmiths College, University of London; and Guest Professor at the University of Konstanz and L'École des hautes études en science sociales.
Since 1956, the Phi Beta Kappa Visiting Scholar Program has offered undergraduates the opportunity to spend time with some of America's most distinguished scholars. The purpose of the program is to contribute to the intellectual life of the campus by making possible an exchange of ideas between the Visiting Scholars and the resident faculty and students. Visiting Scholars travel to 100 colleges and universities each year, spending two days on each campus and taking full part in the academic life of the institution. They meet informally with students and faculty members, participate in classroom discussions and seminars, and give a public lecture open to the academic community and the general public.
Founded in 1848, Muhlenberg is a highly selective, private, four-year college located in the Lehigh Valley of eastern Pennsylvania, affiliated with the Evangelical Lutheran Church of America. Muhlenberg offers programs in the liberal arts and sciences, along with selected pre-professional studies and a number of interdisciplinary majors.